Weight Watchers "At Work" 2014-2015 Enrollment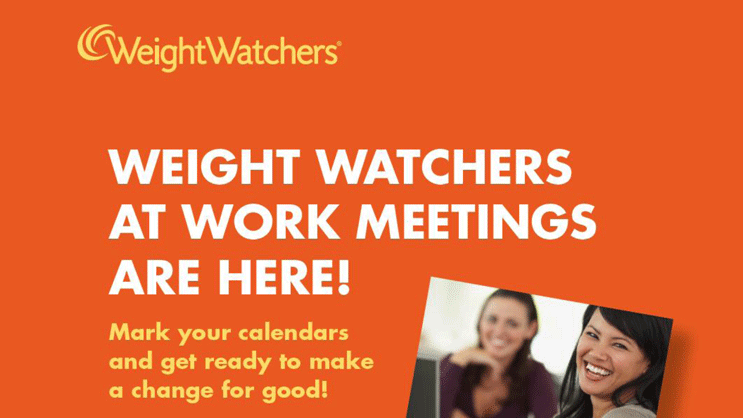 Open to all employees & join anytime
Times
5:00pm – 5:15pm Continuous Weigh-In
Meeting Time
5:15pm – 5:45pm
Dates
The group meets every Wednesday.
*Note: Please arrive approximately 15 minutes prior to meeting time to get weighed in.
Location
Now through December 24, 2014
Columbia University Medical Center
Hammer Health Sciences Building
Rm. #LL207
701 West 168th & Fort Washington Avenue, NYC
Speaker(s)
Deborah Weiss, Weight Watcher Leader
Fee
Registration for Weight Watchers At Work is done through the purchase of a Weight Watchers Monthly Pass. The cost is $39.95 per month. The pass will automatically renew each month until you decide to cancel.
Please note, new pricing has gone into effect and the cost is $42.95. However, our group has been grandfathered in at the $39.95 rate. Thus, an extra savings!
Description
Weight Watchers "At Work Program", offers convenient, on-site weekly meetings with a certified Weight Watcher's counselor. The leader comes to the workplace to provide experienced guidance at weekly meetings that fit perfectly into the busy workday. Employees benefit from the proven advantage of group support for successful weight loss with co-workers who understand the workplace environment best. For more information about Weight Watchers please visit there site at: http://www.weightwatchers.com