Herbert Irving Comprehensive Cancer Center 2015 Gala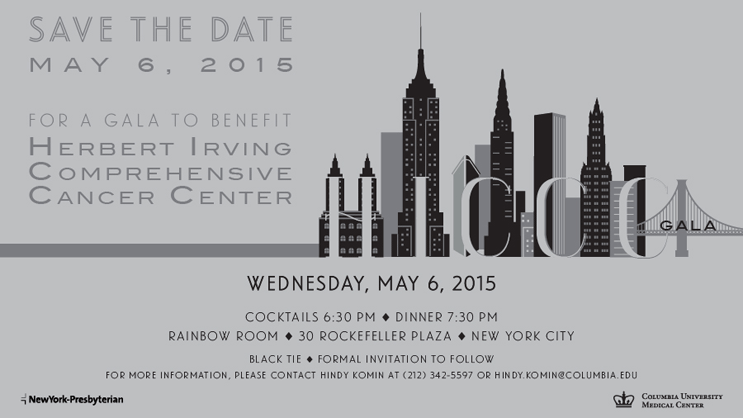 Save the Date
Wednesday, May 6, 2015
6:30pm-10pm
Rainbow Room
30 Rockefeller Plaza, New York City
Attire: Formal
Background and Purpose
Columbia University Medical Center's Herbert Irving Comprehensive Cancer Center (HICCC) is partnering with NewYork-Presbyterian Hospital for the first ever gala to benefit the HICCC.
The event will honor Florence and Herbert Irving for their extraordinary generosity to CUMC.
Proceeds from the event will provide support for research and clinical care through the Cancer Center and its programs.
For more information, please contact Elisa Califana at ec2907@cumc.columbia.edu or 646.317.0542.