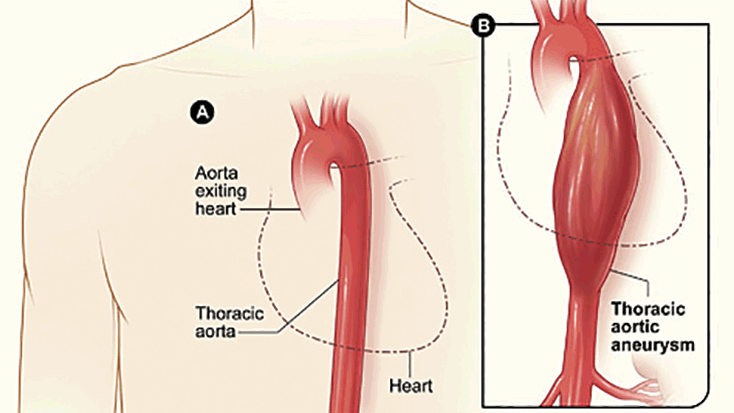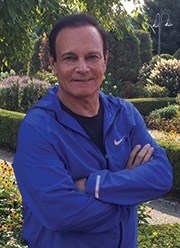 Jerry Del Colliano, media executive, author, and disk jockey, is a member of the boomer generation who stays fit working out at his homes in Arizona and New Jersey. Earlier this year, he was diagnosed with an aortic aneurysm, an enlargement of the main artery that takes blood from the heart to the rest of the body. This condition usually causes no symptoms until it ruptures or tears and becomes life threatening. 
Though Jerry had always been in remarkable health, his family history was worrisome. His father had a heart attack at 37, and later suffered from a ruptured abdominal aneurysm. In addition, his sister, uncle and several cousins also had aneurysms, some of them fatal.
During Jerry's annual cardio workup at a Phoenix hospital last March, a technician asked, "Has anyone ever told you have an enlarged aorta?" This was the first indication something was wrong. "My wife worried I'd lift something and then suddenly the aneurysm would tear," he said. "We knew I needed surgery fast. But we took the time to do our research, and came to the best place."
Two experts at leading hospitals had proposed traditional open surgery, requiring a 14-inch chest incision. Then Jerry consulted with the director of Columbia's Cardiovascular Institute, Dr. Michael Borger. "I want a mini-sternotomy," he insisted, having read up on minimally invasive approaches. "But I've been told that's too difficult. Are you willing to try this? And can you promise to leave me with a less than a four-inch scar?" Borger said yes, after carefully reviewing Jerry's recent tests and medical records.
In June, Jerry was taken into the OR. But the procedure  turned out to be more challenging than anticipated. Jerry's heart was deviated and was far to the right of his chest, and his aorta was severely twisted. This required Dr. Borger to do the surgery from a completely different angle as well as from a much smaller access point.
"Dr. Borger is not only a highly skilled surgeon," Jerry said, "but a man of high integrity. He could have decided that my anatomy was too complex and simply done the traditional open surgery. Instead he adapted the procedure so he could keep his promise to me."
Jerry credits Diane Amato, the Cardiovascular Institute's Division Administrator, with making sure that he received the very best care throughout his stay. "Diane was my guardian angel from the start," says Jerry, "She called me from her vacation to walk me through the steps of the surgery. She explained that Borger had exceptional outcomes with a minimally invasive approach. She talked to me for hours to ease my fears, then sat with my wife while I was in the OR. And my cardiologist, Dr. David Engel provided daily follow-up once I left the hospital."
Six weeks after his surgery, Jerry was walking on the beach and a month after that, he was back to his usual jam-packed schedule, commuting to New York and meeting with media moguls and producers. "He looks much younger than his age, and his energy is remarkable. You'd think he was about to run the marathon," Dr. Borger said.
Jerry credits Borger's stamina as a surgeon, and his willingness to put the patient's wishes first, as the reason he's had such a good outcome and such a strong recovery. Recently, Jerry gave Dr. Borger a copy of his book, Out of Bad Comes Good: The Advantages of Disadvantages, with the inscription, "I owe you my life."
"Today I am not just recovered but rejuvenated," he said. "This year started out so difficult, as I came close to death. But I got a happy ending because I found a one-in-a-million surgeon and a terrific medical team." 
To make an appointment call 844.792.6782 (844.RX.AORTA)