New Faculty Highlight: P. Ravi Kiran, MBBS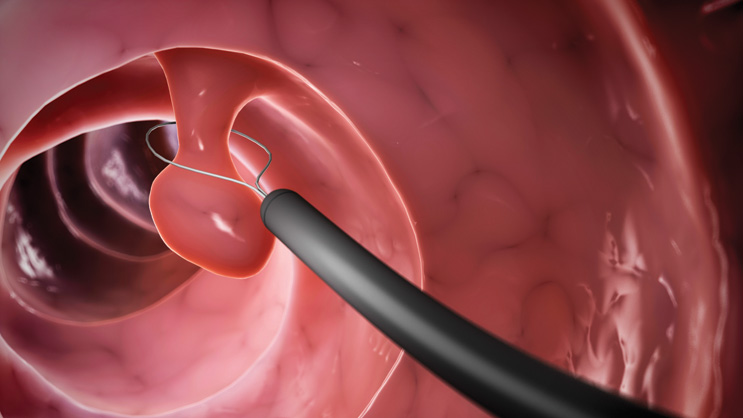 Patients with benign and malignant disorders of the intestine, colon, rectum, or anal canal will directly benefit from Dr. Kiran's arrival.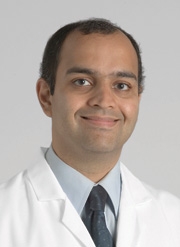 The Department of Surgery welcomes P. Ravi Kiran, MBBS, MS, FRCS (Eng), FRCS (Glas), FACS, Msc EBM (Oxford), as Chief and Program Director of the Division of Colorectal Surgery. Dr. Kiran arrived June 1, 2013, having previously served at the Cleveland Clinic Foundation as Staff Surgeon and Head of the Research Section in the Department of Colorectal Surgery, and Director of the Rupert B. Turnbull School of Enterostomal Therapy.
Patients with benign and malignant disorders of the intestine, colon, rectum or anal canal will directly benefit from Dr. Kiran's arrival. He brings a wealth of expertise that enables the division to offer both straightforward and advanced surgical options for a variety of colorectal conditions.
Dr Kiran has extensive experience in reoperative abdominal and pelvic surgery and the management of complex colorectal conditions including inflammatory bowel disease, early and advanced cancer, enterocutaneous fistulae, and other complicated colorectal conditions requiring surgery. He has a unique breadth of experience in the management of patients with Crohn's disease and ulcerative colitis, who often require skilled surgery to eliminate disease while preserving intestinal length and quality of life. This rare experience with the management of advanced and complex conditions also translates into optimal management of less complex conditions, which Dr. Kiran also regularly treats in his clinical practice.
Continence Preserving Techniques
One of the most difficult consequences of conditions such as ulcerative colitis, Crohn's disease, familial adenomatous polyposis (FAP), Crohn's colitis, and other diseases of the large intestine and or rectum, can be loss of continence. Depending on the condition, some patients require surgery that would leave them reliant on external appliances for collection of urine and stool. In order to best preserve patients' quality of life, Dr. Kiran has been at the forefront of developing unique, complex procedures that enable many patients to maintain continence. "We understand the distressing, even devastating effects that incontinence can have on patients' quality of life," says Dr. Kiran.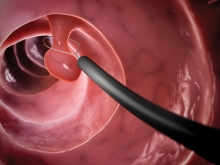 In particular, Dr. Kiran is considered one of the world's foremost experts in creating pouches such as the ileoanal pouch (also called J-pouch). In this procedure, surgeons create a new internal reservoir, or pouch, out of a portion of the small intestine where the rectum used to be. The pouch is attached to the anus, allowing patients to maintain continence and avoid a permanent ostomy after rectal or colon resection. If a patient has suffered pouch failure, Dr. Kiran and his team are able to offer highly advanced options including revisional pouch surgeries, conversion of a J-pouch into a continent ileostomy (K-pouch), and other options available in very few centers. In addition, his expertise in the management of complex colorectal conditions allows for the optimal management of colorectal cancer. According to Dr. Kiran, "We are frequently able to devise surgical solutions to avoid a permanent ostomy, even in such adverse circumstances as multiple previous operations, complicated or severe inflammatory bowel disease, or advanced colon or rectal cancer."
Dr. Kiran's experience also benefits patients who suffer from diverticular disease, anorectal conditions, bowel motility disorders, constipation, and pelvic floor disorders. Dr. Kiran's team offers multidisciplinary care, minimally invasive options, and all surgical options including laparoscopic and robotic surgery.
Moreover, Dr. Kiran is committed to ensuring that patients not only receive optimal care, but that care is available immediately. "We know that symptoms of colorectal disease may require immediate care. To meet patient's needs as well as possible, we now offer same or next-day appointments." Efforts are also underway to streamline the care process for patients with colorectal cancer and their families, with the help of a cancer liaison nurse who works across multiple disciplines.
In addition to his clinical practice, Dr. Kiran devotes time to researching the integration of surgical clinical outcomes and quality to improve patient care. He plans to expand Columbia's colorectal surgery division by collaborating with clinical practitioners and researchers within the Department of Surgery, with other medical specialties, and with the Mailman School of Public Health.
The Division of Colorectal Surgery is available for second opinion consultations for anyone who wishes to confirm a diagnosis or discuss treatment options.
Please learn more by visiting www.columbiasurgery.org or schedule an appointment at 1.855.CU.SURGE.