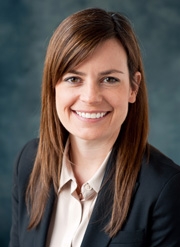 The Advanced/Transplant Hepatology Fellowship at Columbia is a one-year program. Training takes place at the New York-Presbyterian Hospital (NYPH) in both the Columbia University Medical Center and the Weill Cornell Medical Center campuses, which together form one of the largest medical institutions in the United States. The medical center is the teaching hospital for the Columbia University College of Physicians and Surgeons and the Weill Cornell Medical College.
Each year, approximately 130 liver transplants are performed at NYPH. The hospital functions as a tertiary referral center and an acute care facility for a large inner city population, and consequently the case mix is skewed towards unusual and complex problems.
Robert Brown, Jr., MD, MPH, Frank Cardile Professor of Medicine, is Chief of of the Center for Liver Disease and Transplantation and the fellowship program director. Elizabeth Verna, MD, MS, Assistant Professor of Medicine, serves as Associate Program Director.
The liver transplant program is one of the busiest programs in the country. Under the leadership of Drs. Robert S. Brown and Dr. Jean Emond, Thomas S. Zimmer Professor of Surgery, the program has an international reputation for living donor liver transplant and hepatobiliary surgery. Dr. Emond and Dr. Christoph Broelsch performed the first living donated liver transplant in 1989. Since then Dr. Emond has been a leader in living donated liver transplantation and is a principal investigator in the NIH-sponsored A2ALL study, Adult to Adult Living Liver Transplant. The liver program was built from the inception as a multidisciplinary unit.