Chief , Division of General Surgery
Phone: (212) 342-1734
Fax: (212) 342-5754
Phone: (212) 305-5221
Fax: (212) 932-5425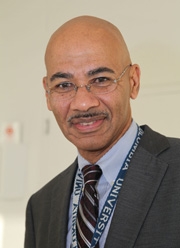 Dr. Amory received his medical training from Johns Hopkins and Columbia Universities. He developed techniques in laparoscopic cholecystectomy that enabled his group to have the lowest open cholecystectomy rates in the state. In addition, Dr. Amory has earned a reputation for his diagnostic acumen in complex surgical problems and for highly individualized and personalized care. In recognition of his exceptional care of patients, collegiality with peers, and outstanding outcomes, Dr. Amory was awarded the the 2014 Jerry Gliklich Award for Exemplary Clinical Care, formerly "Practitioner of the Year" award, by the NewYork-Presbyterian/Columbia University Medical Center Society of Practitioners.
Phone: (212) 342-1734
Dr. Ana Berlin is a dually-trained general surgeon and palliative care physician who thrives on the diagnostic, therapeutic, and ethical dilemmas that so commonly accompany urgent, emergent, and high-stakes surgical problems. Her interest in prognostication, communication, and decision making in the surgical setting has driven her to forge a unique path at the intersection of surgery and palliative care. Throughout her career, she has worked to promote the incorporation of ethics, professionalism, and palliative care into surgical education and practice. Her research on surgical outcomes, palliative care utilization, and communication in surgical decision making has helped define triggers to aid in the identification of vulnerable patients for whom early concurrent palliative care is most appropriate, and to guide the development and evaluation of tools that help patients, families, and surgeons navigate difficult treatment decisions and formulate goal-concordant care plans. Dr. Berlin's interest in pursuing systems-based approaches to promoting cultural change and quality improvement in health care has shaped her efforts to develop curricular interventions and clinical pathways to help surgeons provide compassionate, patient-centered care that minimizes the hazards and maximizes the value of surgical treatment.
Phone: (212) 342-1734
Fax: (212) 342-5754
Phone: (212) 305-0319
Fax: (212) 932-5425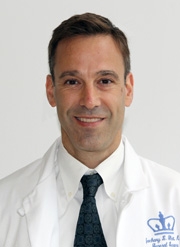 Zachary L. Gleit, MD, has served as Assistant Professor of Surgery at Columbia University Medical Center since 2001 and Director of Surgery at the Allen Hospital since 2008. After completing his undergraduate education at Harvard College, he received his medical degree at Harvard Medical School/ Harvard/MIT Division of Health Sciences and Technology, followed by surgical training at NewYork-Presbyterian/Columbia. He traveled to Ethiopia in 1998 as part of a humanitarian mission with Doctors Without Borders. Dr. Gleit's surgical practice in the Hernia Center and in the Division of General Surgery includes hernia repair, gall bladder surgery, colorectal surgery, appendectomy, and splenectomy.
Phone: (212) 342-1734
Fax: (212) 342-5754
After growing up in South Florida, Dr. Hochman received her B.A. in biochemistry from Harvard College, magna cum laude. She then interned at the World Health Organization in Geneva, Switzerland, and the U.S. Department of State in Washington, DC, before completing her medical degree at Columbia College of Physicians & Surgeons.
She remained in Washington Heights for her general surgery residency training at New York Presbyterian/Columbia University Medical Center, during which time she served as co-administrative chief resident in general surgery. She then completed fellowship training in trauma and surgical critical care and was an Instructor of Surgery at the Hospital of the University of Pennsylvania.
Dr. Hochman's clinical interests include the full spectrum of trauma, emergency surgery, and surgical critical care, and she will be attending both on the Acute Care Surgery service and in the Surgical and Cardiothoracic Intensive Care Units. She is also highly interested in medical student and resident education, including international medical opportunities. To date, she has participated in medical educational opportunities in Peru, Chile, Sweden, India, and Kenya.
Though she has published in a variety of clinical sources and completed Clinical Research Certification at the University of Pennsylvania Center for Clinical Epidemiology & Biostatistics, Dr. Hochman's research interests lie in collaborative efforts in translational medicine, having recently served as a clinical fellow in the BIOLines Laboratory at the University of Pennsylvania School of Engineering and Applied Science (SEAS). 
Phone: (212) 342-1734
Dr. Subhash Krishnamoorthy is a dual trained physician in general surgery and critical care medicine. He was born in India and raised in Hamilton, Ontario. He received his undergraduate degree in Medical & Health Physics at McMaster University. He completed his General Surgery residency and a fellowship in Critical Care Medicine at Columbia University – New York Presbyterian Hospital. He joined the faculty as Assistant Professor of Surgery in 2018.
His focus is centered on providing surgical solutions to acutely and critically ill patients. This extends from acute care surgery and surgical critical care to extracorporeal membrane oxygenation in respiratory and cardiac failure. He is passionate about patient-centered medicine, medical education, and collaborative initiatives to improve the quality of care.
Phone: (212) 305-5947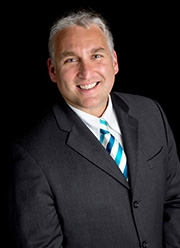 Dr. Novitsky is a Professor of Surgery at the Columbia University College of Physicians and Surgeons and the Director of the Columbia Comprehensive Hernia Center. He is a member of the Board of Governors of the Americas Hernia Society and a Chair of its Practice Advisory Committee. 
He has extensive expertise in advanced laparoscopic and robotic surgery as well complex inguinal and ventral hernia repairs. Dr. Novitsky has published over 130 peer-reviewed papers and numerous book chapters in the field of Minimally-Invasive and Hernia Surgery. He has edited the State-of-the-art textbook on Current Principles of Hernia Surgery. He is an Associate Executive Editor of the World Journal of Hernias and Abdominal Wall Reconstruction.
Dr. Novitsky has successfully developed and applied pioneering techniques for minimally-invasive ventral hernia repair and open abdominal wall reconstructions. Those procedures have been widely adopted around the world. He has been a Faculty and a Visiting Professor at numerous National and International Congresses and Symposia in Europe, Asia, Central and South Americas. 
Dr. Novitsky was trained in General Surgery at the Mount Sinai Medical Center in New York City and the University of Massachusetts Medical Center and then completed his research and clinical fellowships in minimally-invasive and hernia surgery at the Carolinas Medical Center in Charlotte, North Carolina.
Phone: (212) 305-5947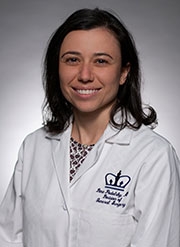 Dr. Podolsky specializes in all aspects of hernia surgery, including inguinal, ventral, and complex abdominal wall reconstruction, employing minimally invasive techniques with laparoscopic and robotic surgery. Dr. Podolsky completed fellowship training in complex abdominal wall reconstruction and robotic surgery with the Division of General Surgery, working closely with Yuri Novitsky, MD. She is a member of several national organizations, including the Americas Hernia Society and the Society of American Gastrointestinal and Endoscopic Surgeons. Dr. Podolsky currently sees patients in midtown Manhattan, Washington Heights, and in Westchester at NYP/Lawrence Hospital.
Phone: (212) 342-1734
Fax: (212) 342-5754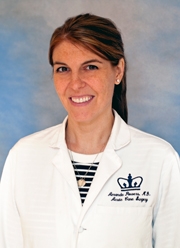 Amanda J. Powers, MD is Assistant Professor of Surgery (in Anesthesiology) as of August 1, 2014. Dr. Powers has practiced at NewYork-Presbyterian/Columbia University Medical Center since 2006, where she completed her general surgery residency.
She served as an attending physician in the Department of Surgery, Acute Care Surgery Division during 2011, followed by a clinical fellowship in minimally invasive surgery in 2012. Since that time she has served as Assistant Professor of Clinical Surgery while completing her Clinical Fellowship in with the Department of Anesthesiology this year.
With training in laparoscopic surgery and critical care, Dr. Powers forged an innovative path allowing her to integrate the ICU into the acute care model.
Lawrence Hospital Center in Westchester, New York
Director, Center for Advanced Surgery at NewYork-Presbyterian/Lawrence Hospital
Phone: (914) 787-4000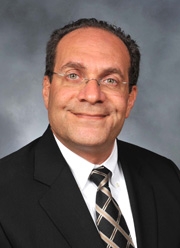 Dr. Silva specializes in minimally invasive bariatric and general surgery. He is known as one of the early adopters of the gastric sleeve technique and is among the most experienced surgeons in the New York area in Laparoscopic Sleeve Gastrectomy. He received advanced training in laparoscopic surgery at Baptist Hospital in Miami, FL. He completed his medical training at Albert Einstein College of Medicine / Montefiore Medical Center, Mount Sinai School of Medicine and University of Medicine and Dentistry of New Jersey / Robert Wood Johnson.
Phone: (914) 787-4000
Fax: (914)787-4320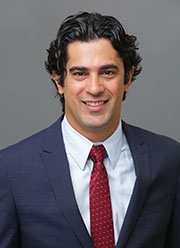 John-Paul Bellistri, MD, is part of NewYork-Presbyterian/Columbia University Irving Medical Center as a specialist in General Surgery, Laparoscopic Surgery, and Bariatric Surgery. Dr. Bellistri will be practicing at the NewYork-Presbyterian Lawrence Hospital in Bronxville, New York in the Center for Advanced Surgery.
A native New Yorker, Dr. Bellistri received his undergraduate degree at Columbia University in biochemistry. He later obtained a master degree in biotechnology and dedicated three years to conducting research in esophageal cancer prevention. After graduating from SUNY Downstate College of Medicine, he completed both a general surgery residency and an advanced GI/minimally invasive surgery fellowship at Montefiore Medical Center.
His areas of expertise include general surgery, minimally invasive surgery, and bariatric surgery. His focus includes both benign and malignant diseases of the gastrointestinal tract.
Phone: (914) 787-4000
Fax: (914) 787-4320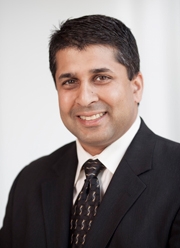 Dr. Goel completed his medical degree and internship in India, followed by residencies in West Virginia and Albert Einstein College of Medicine, Montefiore Medical Center. He completed his first fellowship at the Department of Plastic Surgery/Burn at Jacobi Medical Center, Bronx, and a second fellowship at Beth Israel Deaconess Medical Center, Boston, in minimally invasive and bariatric surgery.
His appointments prior to arriving at Columbia include Attending Surgeon at WestMed Medical Group and at Harlem Hospital Center. Dr. Goel received the 2014 Attending Teaching Award at Harlem Hospital Center, and was named Outstanding Resident Teacher three years in a row at Montefiore Medical Center (2005 – 2007). Dr. Goel has a special interest in abdominal wall hernia repair and bowel wall reconstruction.