Call us at (212) 305-7600 or request an appointment online
---
Areas of Expertise  |  Our Team  |  Appointments  |  Resources
No one should have to navigate a life-threatening condition without the care of trusted experts. We have over 30 years of experience caring for those with advanced heart failure. Our Heart Transplant Program performs over 80 transplants each year, making ours the largest U.S. heart transplant program by volume, and our Mechanical Circulatory Support Program have extended the options available to those with the most severe cases.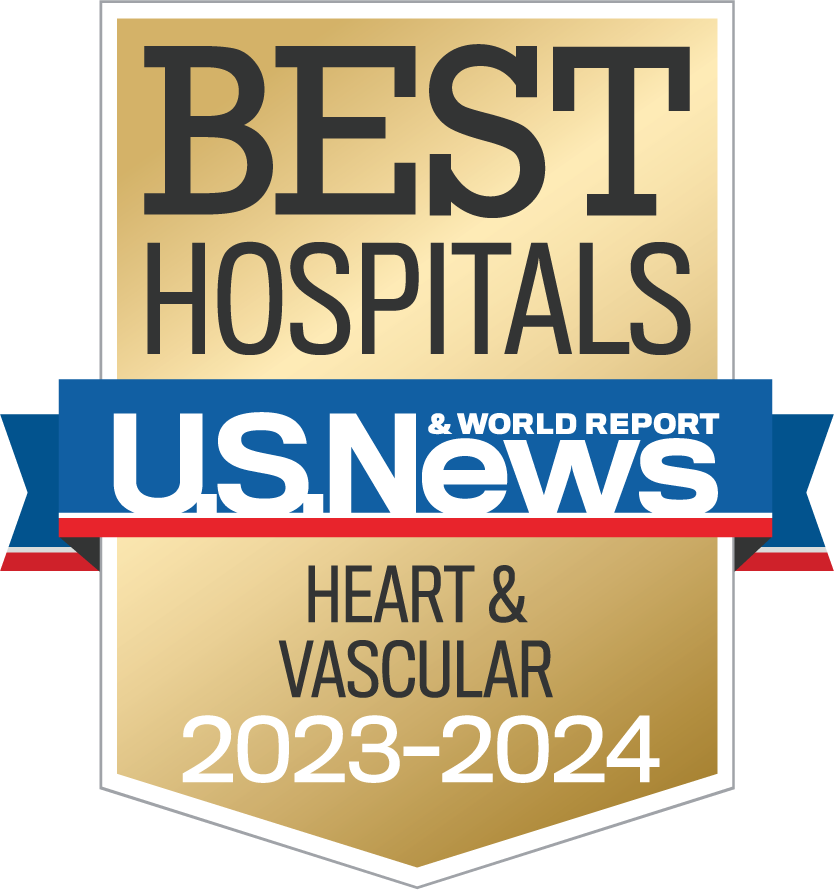 A Commitment to Quality
We measure the quality of care we deliver to you not only in clinical outcomes—how many people in our program are successfully transplanted and return to productive lifestyles—but also in the quality of life you'll experience during the entire transplant process, from initial evaluation as a transplant candidate, to surgical care in the hospital, and throughout follow-up treatments as a transplant recipient.
Innovations and Leadership
We are recognized leaders in the development of left ventricular assist devices (LVADs) that can either be used to provide a bridge-to-transplantation—supporting patients' lives until suitable donor hearts became available—or as a destination therapy for those with severe heart failure who are not considered eligible for transplantation.
Alternate waiting list strategies for heart transplantation are helping to maximize the use of extended donor organs. As a result, waiting times to transplantation are lower at NYP/Columbia than at other centers in the region, and the ability to transplant sooner translates into better post-transplant results.
---
Stories & Perspectives
An interview with Nir Uriel, MD, Director of Advanced Heart Failure and Cardiac Transplantation. Read more »
---
We have implemented extended criteria protocols for both organ donors and transplant recipients that significantly widen the availability of organs and give the option of transplantation to those who would otherwise be denied treatment.
Support and Partnership
We recognize that heart failure is a difficult disease that can be a tremendous burden on you and your loved ones. Our team is here to help you sort through the medications, the diet modifications and the lifestyle changes that go along with managing your condition.
We will be your partners through the trying process of transplantation evaluation, and support you throughout your surgery, recovery and beyond, whether you ultimately receive a transplant or pursue options like Ventricular Assist Devices, ECMO (machines providing short-term heart and lung support) or the Total Artificial Heart.
Other Care Areas: Cardiovascular Disease  |  Rate & Rhythm  |  Valve Disease  |  See All
---
Stories & Perspectives
---
Areas of Expertise
Our Team

Dr. Takeda is the director of the Cardiac Transplant program, one of the highest- volume programs in the country. He also has expertise in acute/chronic pulmonary embolism care as well as high-risk CABG and valve procedures requiring perioperative mechanical circulatory support.

Dr. Argenziano is a cardiac surgeon with decades of experience as a leader in the field. Dr. Argenziano's surgical expertise includes valve repair, coronary bypass, and treatment of cardiac tumors and arrhythmias, as well as minimally invasive cardiac surgery.

Dr. Kaku earned his medical degree from Tohoku University in Japan. After finishing his cardiovascular surgery residency at Tokyo Women's Medical University, he came to the US to complete heart transplant and LVAD fellowships. His interests are coronary revascularization, heart transplant and LVAD surgery, and he serves as Surgical Director of Cardiogenic Shock.

Dr. Takayama is Chief of Adult Cardiac Surgery. For years, he has led the Aortic Center at Columbia, focusing on endovascular and minimally-invasive aortic treatments. He also specializes in minimally-invasive mitral repair, septal myectomy for hypertropic cardiomyopathy as well as complex high-risk surgical procedures.
 
---
Stories & Perspectives
---
Appointments
Call us at (212) 305-7600 or use our online appointment request form.
We are located at:
Cardiac Surgery, Room 7-435
Milstein Hospital Building, 7th Floor
177 Fort Washington Avenue
New York, NY 10032
Get Maps & Directions »
ColumbiaDoctors – 15 North Broadway
15 North Broadway, Ste C
White Plains, NY 10601
Get Maps & Directions »
Heart Transplant Resources