The Hernia Center treats simple and complex hernias of the abdominal wall.
Phone: 212.305.5947
Fax: 212.305.0755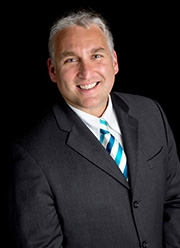 Dr. Novitsky is a Professor of Surgery at the Columbia University College of Physicians and Surgeons and the Director of the Columbia Comprehensive Hernia Center. He is a member of the Board of Governors of the Americas Hernia Society and a Chair of its Practice Advisory Committee. 
He has extensive expertise in advanced laparoscopic and robotic surgery as well complex inguinal and ventral hernia repairs. Dr. Novitsky has published over 130 peer-reviewed papers and numerous book chapters in the field of Minimally-Invasive and Hernia Surgery. He has edited the State-of-the-art textbook on Current Principles of Hernia Surgery. He is an Associate Executive Editor of the World Journal of Hernias and Abdominal Wall Reconstruction.
Dr. Novitsky has successfully developed and applied pioneering techniques for minimally-invasive ventral hernia repair and open abdominal wall reconstructions. Those procedures have been widely adopted around the world. He has been a Faculty and a Visiting Professor at numerous National and International Congresses and Symposia in Europe, Asia, Central and South Americas. 
Dr. Novitsky was trained in General Surgery at the Mount Sinai Medical Center in New York City and the University of Massachusetts Medical Center and then completed his research and clinical fellowships in minimally-invasive and hernia surgery at the Carolinas Medical Center in Charlotte, North Carolina.
Phone: 212.305.0319
Fax: 212.932.4328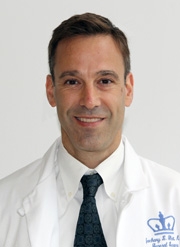 Zachary L. Gleit, MD, has served as Director of Surgery at the Allen Hospital since 2008 and has practiced surgery at NewYork-Presbyterian/Columbia University Medical Center since 2001. After completing his undergraduate education at Harvard College, he received his medical degree at Harvard Medical School/Harvard-MIT Division of Health Sciences and Technology, followed by surgical training at NewYork-Presbyterian/Columbia. He traveled to Ethiopia in 1998 as part of a humanitarian mission with Doctors Without Borders. Dr. Gleit's surgical practice in the Hernia Center and in the Division of General Surgery includes hernia repair, gall bladder surgery, colorectal surgery, appendectomy, and splenectomy.  He has a special interest in abdominal wall reconstruction and complicated abdominal wall and groin hernias.
Phone: 212.305.5221
Fax: 212.932.5425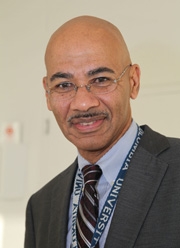 Dr. Amory received his medical training from Johns Hopkins and Columbia Universities. He developed techniques in laparoscopic cholecystectomy that enabled his group to have the lowest open cholecystectomy rates in the state. In addition, Dr. Amory has earned a reputation for his diagnostic acumen in complex surgical problems and for highly individualized and personalized care. In recognition of his exceptional care of patients, collegiality with peers, and outstanding outcomes, Dr. Amory was awarded the the 2014 Jerry Gliklich Award for Exemplary Clinical Care, formerly "Practitioner of the Year" award, by the NewYork-Presbyterian/Columbia University Medical Center Society of Practitioners.
Our Locations
Columbia Hernia Center
NewYork-Presbyterian/Columbia University Medical Center
The Herbert Irving Pavilion
161 Fort Washington Avenue (at West 165th Street)
5th Floor
New York, NY 10032
Get Maps & Directions »
Columbia Doctors Midtown
51 West 51st Street
New York, NY 10019
Get Maps & Directions »
The Allen Hospital
5141 Broadway (at West 220th Street)
3rd Floor
New York, NY 10034
Get Maps & Directions »
To make an appointment, please call: 
Spencer E. Amory, MD, FACS — 212.305.5221
Zachary L. Gleit, MD, FACS — 212.305.0319
Yuri W. Novitsky, MD — 212.305.5947