About Hernias  |  Our Team  |  Your Experience  |  Contact  |  Fellowship Applications
The Columbia Hernia Center brings together a group of world-class surgeons focused on delivering the highest-quality hernia care possible. We are adept in using all of the newest techniques and materials in hernia repair. Our surgeons are experienced in treating primary and recurrent hernias using both open and laparoscopic methods. 

Pioneering treatments
Abdominal wall and groin hernia repair has made major advances in recent years, leading to smoother recovery, minimizing recurrence, eliminating tension on muscle layers, and making treatment possible for hernias previously considered not repairable.
New prosthetic materials strengthen the abdominal wall and groin without need for the surgeon to cut into adjacent muscles. These "tension-free" procedures come with less pain and involve minimal recurrence. Advances in laparoscopic surgery often mean a more rapid return to normal activity, with reduced discomfort and hospital stay for the patient.
Availability
Abdominal and groin hernias can be painful, may compromise lifestyle, and in some cases can be dangerous if left untreated. Our center is always available to patients for consultation, surgical treatment, follow-up, or just for questions, and we can provide appointments within a week.
One of our surgeons is always on call for emergency situations.
Convenience
We have offices throughout Manhattan, at Columbia University Irving Medical Center, Columbia's Midtown offices and Columbia's Allen Hospital. Coming from out of town? We have special services for out of state and international patients.
If you would like to set up a consultation, please call us at (212) 305-5947 or use our online appointment request form. We look forward to answering your questions and meeting your hernia care needs.
---
Stories & Perspectives
An interview with Yuri Novitsky, MD, Director of the Columbia Hernia Center, and Dina Podolsky, MD, hernia surgeon.
---
About Hernias
What is a Hernia?
A hernia is a weakness or opening in the abdominal wall, which often results in soft tissue such as fat or intestine protruding through the abdominal muscles and occupying space under the skin. The mechanism of the hernia is similar to what happens with a bulge in a damaged tire, where the inner tube, normally contained by the hard rubber of the tire, extends through a thin or weakened place. The opening in the abdominal wall that leads to the hernia is also known as a hernia defect.
Types of Hernias
Inguinal hernias are the most common of all hernias, and are sometimes referred to as groin hernias. They occur near the crease between the lower abdomen and the upper thigh. When an inguinal hernia develops, intestine may protrude through the defect in the abdominal wall, creating a bulge on the right or left side. Inguinal hernia bulges are frequently, though not always, painful. Between 10 and 15 percent of males and two percent of females will develop inguinal hernias in their lifetime.
Ventral hernias are less common than inguinal hernias, with some 10 percent of both males and females expected to develop one during their lifetime. These hernias occur outside the inguinal area of the abdomen, in the epigastrium, the part of the abdominal wall above the umbilicus (belly button) and/or within the umbilicus itself. The Spigelian hernia, another more rare type of ventral hernia, occurs in the mid-abdomen.
Inguinal and ventral hernias may develop due to a number of factors, including obesity, aging, and strenuous physical activity requiring heavy lifting, such as construction work. Certain rare conditions such as collagen vascular disease or genetic defects involving connective tissue may also cause abdominal hernias.
Incisional hernias are a special kind of ventral hernia that occur where prior abdominal surgery has weakened the abdominal wall, or where infection in a healing surgical incision causes breakdown of the wound closure. Incisional hernias are common in patients who have had intestinal surgery complicated by wound infections. About 25 to 30 percent of both males and females will develop an incisional hernia when a wound infection occurs after abdominal surgery.
Surgical Treatment
Surgical Hernia Repair
Anyone who has the symptoms of a hernia, such as pain or a bulge, should consider having a hernia repair. All candidates for hernia repair are evaluated to identify factors that can be modified to minimize the risk of complications.
Hernia repair is conducted using one of two surgical approaches, both of which utilize a piece of synthetic, or prosthetic, mesh to reinforce the weakness in the abdominal wall. When expertly performed, both approaches result in a successful hernia repair.
Open Surgical Repair
The surgeon makes an incision directly over the hernia defect and sews the prosthetic mesh to the abdominal wall. The surgery is done on an outpatient basis, usually under local anesthesia with conscious sedation. This approach is very successful in the repair of small hernias.
Laparoscopic Surgery
Alternatively, a hernia may be repaired using a minimally invasive, or laparoscopic, approach performed while the patient is under general anesthesia. The surgeon inserts small tubes called cannulas through the abdominal wall at some distance from the hernia defect. A mesh prosthesis is then passed through one of the tubes into the abdomen and fixed to the undersurface of the abdominal wall with stitches and staples. This technique is used for both small and large hernias of the abdomen.
---
Our Team
Phone: (212) 305-5947
Fax: (212) 305-0755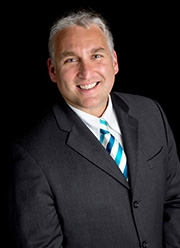 Dr. Novitsky is a Professor of Surgery at the Columbia University College of Physicians and Surgeons and the Director of the Columbia Comprehensive Hernia Center. He is a member of the Board of Governors of the Americas Hernia Society and a Chair of its Practice Advisory Committee. 
He has extensive expertise in advanced laparoscopic and robotic surgery as well complex inguinal and ventral hernia repairs. Dr. Novitsky has published over 130 peer-reviewed papers and numerous book chapters in the field of Minimally-Invasive and Hernia Surgery. He has edited the State-of-the-art textbook on Current Principles of Hernia Surgery. He is an Associate Executive Editor of the World Journal of Hernias and Abdominal Wall Reconstruction.
Dr. Novitsky has successfully developed and applied pioneering techniques for minimally-invasive ventral hernia repair and open abdominal wall reconstructions. Those procedures have been widely adopted around the world. He has been a Faculty and a Visiting Professor at numerous National and International Congresses and Symposia in Europe, Asia, Central and South Americas. 
Dr. Novitsky was trained in General Surgery at the Mount Sinai Medical Center in New York City and the University of Massachusetts Medical Center and then completed his research and clinical fellowships in minimally-invasive and hernia surgery at the Carolinas Medical Center in Charlotte, North Carolina.
Phone: (212) 305-5947
Fax: (212) 305-0755
Dr. Podolsky specializes in all aspects of hernia surgery, including inguinal, ventral, and complex abdominal wall reconstruction, employing minimally invasive techniques with laparoscopic and robotic surgery. Dr. Podolsky completed fellowship training in complex abdominal wall reconstruction and robotic surgery with the Division of General Surgery, working closely with Yuri Novitsky, MD. She is a member of several national organizations, including the Americas Hernia Society and the Society of American Gastrointestinal and Endoscopic Surgeons. Dr. Podolsky currently sees patients in midtown Manhattan, Washington Heights, and in Westchester at NYP/Lawrence Hospital.
Phone: (212) 305-5221
Fax: (212) 932-5425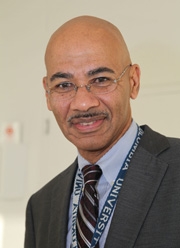 Dr. Amory received his medical training from Johns Hopkins and Columbia Universities. He developed techniques in laparoscopic cholecystectomy that enabled his group to have the lowest open cholecystectomy rates in the state. In addition, Dr. Amory has earned a reputation for his diagnostic acumen in complex surgical problems and for highly individualized and personalized care. In recognition of his exceptional care of patients, collegiality with peers, and outstanding outcomes, Dr. Amory was awarded the the 2014 Jerry Gliklich Award for Exemplary Clinical Care, formerly "Practitioner of the Year" award, by the NewYork-Presbyterian/Columbia University Medical Center Society of Practitioners.
Phone: (212) 305-5947
Dr. George has expertise in minimally invasive hernia, anti-reflux and general surgery. He is also experienced in robotic general surgery. He has unique fellowship training in techniques including tissue flap repair of hiatal hernias, transversus abdominis release (TAR), enhanced view totally extraperitoneal hernia repairs (eTEP), and robotic total abdominal wall reconstruction of massive ventral incisional hernias. Prior to joining our team, Dr. George was chief resident at Mount Sinai Medical Center, where he was awarded the prestigious Arthur Aufses Jr. Award for his dedication to surgical research, resident teaching, and excellence in patient care. Dr. George prioritizes patient communication and comfort, all while focusing on achieving the best outcomes possible using the most up-to-date care.
---
Stories & Perspectives
At 74, Larry Grunfeld was having a wonderful retirement, with plenty of time on the Connecticut golf course, hiking, and swimming to his heart's content. Then in early 2018, he had pain in his side while walking, and while lying down. The discomfort was so intense, he couldn't sleep. After his local physician found a hernia in his groin, Larry came to Columbia's Comprehensive Hernia Center because he wanted the best possible care. He was treated by Dr. Yuri Novitsky, the Center's director, and a pioneer in minimally-invasive repair that leaves patients with less pain and little down time.
---
Your Experience With Us
Prospective patients are seen at the Columbia Hernia Center for a consultation, which includes a comprehensive medical history, physical examination, and detailed discussion with the doctor. If patients have had prior abdominal or hernia surgery, they are asked to bring their operative reports and copies of any abdominal CT scans that were performed prior to their consultation. If the doctor recommends a hernia repair and the patient wishes to proceed with scheduling surgery, a date is chosen and pre-operative testing is ordered (blood, EKG, and chest x-ray when appropriate). Testing is usually accomplished in about 1 hour at the Hernia Center, but it may also be done near the patient's residence if that is more convenient. Instructions are given regarding management of standing medications, diet, and bowel preparation, when necessary.
Day of Surgery
Surgery is performed at one of Columbia University Irving Medical Center's sites in Manhattan — either at the main 165th Street location or at the Allen Hospital at 220th Street. Patients are asked to report to the facility 90 minutes prior to the anticipated time of their procedure, in order to check in and be seen by their anesthesiologist. The anesthesiologist will examine the patient and review the patient's medical history, focusing on prior surgery and any anesthetic concerns that the patient may have. Most ambulatory surgery operations, such as inguinal and umbilical hernia repairs, are performed under local anesthesia with additional relaxing and pain-relieving medication provided by the anesthesiologist to assure complete patient comfort. Ambulatory surgery patients who do not need general anesthesia are usually discharged from the recovery room within one hour of completion of their surgery. Prescriptions for pain medication are given and a follow-up appointment with the surgeon is scheduled.
After Surgery
Patients are advised that they should expect to experience some pain after hernia surgery, although it frequently proves to be less than they anticipate. Avoidance of certain movements, particularly contraction of the abdominal muscles when sitting up, helps to minimize pain. Strategies for reducing pain are discussed and medications are prescribed. Patients are encouraged to resume all normal activities as soon as they feel confident that they can do so without causing unreasonable pain. Normal diets can be resumed immediately. Most patients are able to return to work in 1 week or less, and to return to exercise regimens after 2 weeks. Patients may travel safely at any time after surgery provided they have checked-in with their surgeon and confirmed the stability of their health. Suture removal is not required as wound closures are performed with absorbable sutures.
Prepare for your visit by downloading our New Patient Forms ( English | Spanish).
---
Stories & Perspectives
When he was only 4 years old, Daniel Borg was diagnosed with Crohn's disease, a debilitating condition that causes weight loss, fatigue, diarrhea, pain and cramping and bleeding from the rectum. For Daniel this meant a pretty challenging childhood—one marked by several operations, home schooling and a restricted social life.
---
Contact Us
Columbia Hernia Center
NewYork-Presbyterian/Columbia University Irving Medical Center
The Herbert Irving Pavilion
161 Fort Washington Avenue (at West 165th Street), 5th Floor
New York, NY 10032
Get Maps & Directions »
Columbia Doctors Midtown
51 West 51st Street
New York, NY 10019
Get Maps & Directions »
The Allen Hospital
5141 Broadway (at West 220th Street), 3rd Floor
New York, NY 10034
Get Maps & Directions »
To make an appointment with the Hernia Center, please call (212) 305-5947, or use our online appointment request form.
Spencer E. Amory, MD, FACS — (212) 305-5221
Yuri W. Novitsky, MD — (212) 305-5947
Dina Podolsky, MD — (212) 305-5947
For international patients, please contact the Global Services office at our partner hospital, NewYork Presbyterian. Call (212) 746-9100 or emailglobalservices@nyp.org.
---
For Medical Professionals: Applying for Hernia Fellowships
We are excited to announce that we have begun our search for the 2023-2024 Advanced Abdominal Wall Surgery Fellow at Columbia University Medical Center in New York City.
This fully funded training opportunity will encompass exposure to a wide range of Abdominal Wall surgery, including extensive experience with both routine and complex inguinal and ventral repairs, abdominal wall reconstructions, management of mesh complications and groin pain. Successful applicant will also have significant exposure to all aspects of modern robotic hernia and abdominal wall surgery.
We are looking for a driven individual with a track record of clinical excellence who is interested in a career in Hernia and Abdominal Wall Surgery.
Interested applicants should submit their CV, 2-3 letters of recommendation and a brief personal statement detailing their interest in the Fellowship and the Hernia field overall to: columbiahernia@gmail.com
Deadline for applications is March 15th, 2022 and we hope to complete our selection process by May 1st, 2022 (prior to the MIS match)
Unfortunately, we will not be able to consider H-1 or J-1 visa holders/applicants.