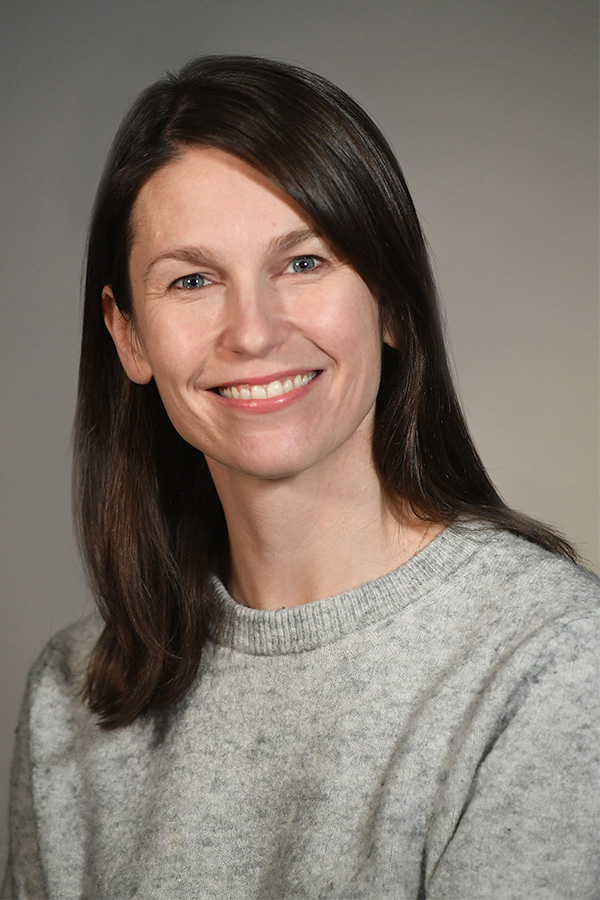 Expertise:
Abdominal Organ Transplantation
Kidney Transplant Surgery
Living Donor Kidney Transplantation
Surgery
Transplant Surgery
About:
Kasi McCune, MD, is Surgical Director of the Pancreas Transplant Program and is an appointed Assistant Professor of Surgery within the Division of Kidney and Pancreas Surgery. She was recruited to Columbia to expand the pancreas transplant program as well as the living donor kidney program.
Her research interests include pancreas transplantation and living kidney donor advocacy and outreach. Dr. McCune's training has included her medical degree and surgical residency at Indiana University School of Medicine, Indianapolis, followed by abdominal transplant fellowship at the University of Wisconsin, Madison.
Interests:
Pancreas transplant
Gastric dysmotility
Living kidney donation
Publications:
Husain SA, Chang JH, Cohen DJ, Crew RJ, Dube G, Fernandez HE, Morris H, Aaron JG, Miko B, Pereira MR, Hardy MA, McCune K, Ratner LE, Sandoval P, Weiner JI, Mohan S. Early Description of Coronavirus 2019 Disease in Kidney Transplant Recipients in New York. J Am Soc Nephrol; 2020 Jun 1;6:7.
Dube GK, Husain SA, McCune KR, Sandoval PR, Ratner LE, Cohen DJ. COVID-19 in pancreas transplant recipients. Transplant infectious disease?: an official journal of the Transplantation Society. 2020;e13359.
Batal I, Mohan S, De Serres SA, Vasilescu E-R, Tsapepas D, Crew RJ, Patel SSS, Serban G, McCune K, Husain SA, Chang J-H, Herter JM, Bhagat G, Markowitz GS, D'Agati VD, Hardy MA, Ratner L, Chandraker A. Analysis of dendritic cells and ischemia-reperfusion changes in postimplantation renal allograft biopsies may serve as predictors of subsequent rejection episodes. Kidney international. 2018;93(5):1227–1239.
Hobeika MJ, Miller CM, Pruett TL, Gifford KA, Locke JE, Cameron AM, Englesbe MJ, Kuhr CS, Magliocca JF, McCune KR, Mekeel KL, Pelletier SJ, Singer AL, Segev DL. PROviding Better ACcess To ORgans: A comprehensive overview of organ-access initiatives from the ASTS PROACTOR Task Force. American journal of transplantation?: official journal of the American Society of Transplantation and the American Society of Transplant Surgeons. 2017;17(10):2546–2558.
Chevrollier GS, McCune K, Shah AP. Live Donor Nephrectomy. Contemporary Transplantation. Springer, Cham; 2017 Nov 19;1–21.
Redfield RRR, McCune KR, Rao A, Sadowski E, Hanson M, Kolterman AJ, Robbins J, Guite K, Mohamed M, Parajuli S, Mandelbrot DA, Astor BC, Djamali A. Nature, timing, and severity of complications from ultrasound-guided percutaneous renal transplant biopsy. Transplant international?: official journal of the European Society for Organ Transplantation. 2016;29(2):167–72.
McCune KR, Redfield RR, Sollinger H, Odorico J. Pancreas Allograft Antibody-Mediated Rejection:Current Concepts and Future Therapies. Trends in Transplantation; 2014;8