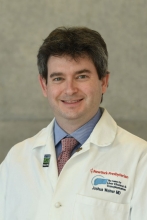 Publications:
Weiner J, Svetlicky N, Kang J, Sadat M, Khan K, Duttargi A, Stovroff M, Moturi S, Kara Balla A, Kwon DH, Kallakury B, Hawksworth J, Subramanian S, Yazigi N, Kaufman S, Pasieka HB, Matsumoto CS, Robson SC, Pavletic S, Zasloff M, Fishbein TM, Kroemer A. CD69+ resident memory T cells are associated with graft-versus-host disease in intestinal transplantation. Am J Transplant. 2020 Nov 23. doi: 10.1111/ajt.16405.
Lange NW, Lee JH, Liu EC, Hedvat J, Weiner J, Sultan S. Deceased donor renal transplantation in patients on apixaban at time of transplant surgery: A case series. Clin Transplant. 2020 Nov 22;e14148. doi: 10.1111/ctr.14148.
Kato T, Hwang R, Lious P, Weiner J, Griesemer A, Samstein B, Halazun K, MathurA, Schwartz G, Cherqui D, Emond J. Ex vivo resection and autotransplantation forconventionally unresectable tumors – an 11-year single center experience. Ann Surg.2020 Aug 21.
Kroemer A, Khan K, Kaufman S, Kang J, Weiner J, Duttargi A, Belyayev L,Ashokkumar C, Sindhi R, Zasloff M, Matsumoto C, Fishbein TM. Operationaltolerance in intestinal transplantation. Am J Transplant. 2020 Jul 28.
Chaudhry S, Kato Y, Weiner J, Alonso-Gullart P, Baker S, Woodland DC,Lefkowitch J, Duran-Struuck R, Sondermeijer H, Zitsman J, Sears M, Wu A,Karolewski B, Houck P, Martinez M, Kato T, Sykes M, Griesemer. Transient mixedchimerism with nonmyeloablative conditioning does not induce liver allografttolerance in nonhuman primates. Transplantation. 2020 Apr 6.
About:
Joshua I. Weiner, MD, is a board-certified transplant surgeon and clinical researcher. He has particular interests in multi-visceral transplantation and transplant immunology. Dr. Weiner performs intestinal, kidney, and pancreas transplants and investigates transplant tolerance.
Visit The Center for Liver Disease and Transplantation at columbiasurgery.org/liver