New Faculty Profile: Steven Lee-Kong, MD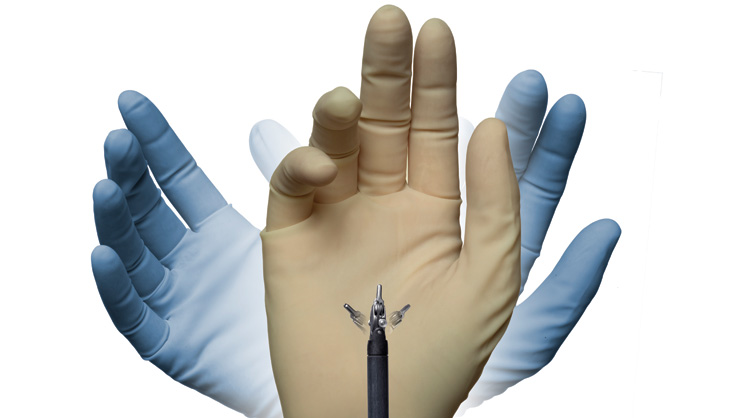 Division of Colorectal Surgery welcomes talented new surgeon.
In response to a continuous increase in patient volume, the Division of Colorectal Surgery embarked on a quest to find the right surgeon to join its team. Acting Chief, Daniel Feingold, MD, would be highly selective during the process, seeking a special candidate who would bring both surgical expertise as well as the right personal qualities to help expand the division and to offer patients the level of compassion that is expected at NYP/Columbia. It is with great pleasure that the division announces the selection of Steven Lee-Kong, MD for this position.
Dr. Lee-Kong has received extensive and advanced training, having completed special fellowships at NYP/Weill Cornell Medical Center and Memorial Sloan-Kettering Cancer Center. One area of expertise is in robotic colorectal surgery, an emerging technology which is currently unavailable in most centers. Upon his official credentialing (expected in February 2013), Dr. Lee-Kong will be the only surgeon trained to perform robotic colorectal surgery at NYP/Columbia.
Robotic assistance gives colorectal surgeons important technical advantages. According to Dr. Lee-Kong, "The procedure allows a very stable view of the pelvis, which is better than with hand-held cameras which shake. It also gives us binocular vision-meaning magnified, 3-dimensional views. Third, the instrumentation is 'wristed,' which allows for more flexible range-of-motion during surgery."
While these features are helpful to the surgeons, more importantly, Dr. Lee-Kong believes that they translate to better surgical outcomes for patients. "There are nerves in the pelvis that control sexual and bladder function. This technology allows us to more carefully identify and preserve those nerves in the mesorectal plane," he explains. Benefits to patients undergoing colorectal surgery are under study in clinical trials, including a multi-center trial comparing the outcomes of robotic and conventional techniques. Because of his training in this specialty, Dr. Lee-Kong will be responsible for evaluating and adopting new technologies for the application of colorectal surgery in the division.
Dr. Lee-Kong is also highly trained in advanced surgery for inflammatory bowel disease, which includes ulcerative colitis and Crohn's disease. During his fellowship at Weill Cornell Medical College, he performed a high volume of surgeries in patients with Crohn's disease, many of whom require surgery of the colon, rectum, or anus. He also collaborated in the care of many patients with ulcerative colitis, which can be managed without surgery in many cases but which sometimes requires removal of the colon and rectum. "Dr. Lee-Kong's significant experience in treating complex IBD will bolster the division's ability to care for patients with this challenging condition," says Dr. Feingold.
In addition to his exceptional technical skills and excellent judgment, Dr. Lee-Kong is compassionate when he interacts with patients and their families, says Dr. Feingold. "It is very important to him that not only should his patients do well clinically, but that they should enjoy less stress as they are going through the care process. He is personable and goes out of his way to be kind to everybody he comes into contact with.