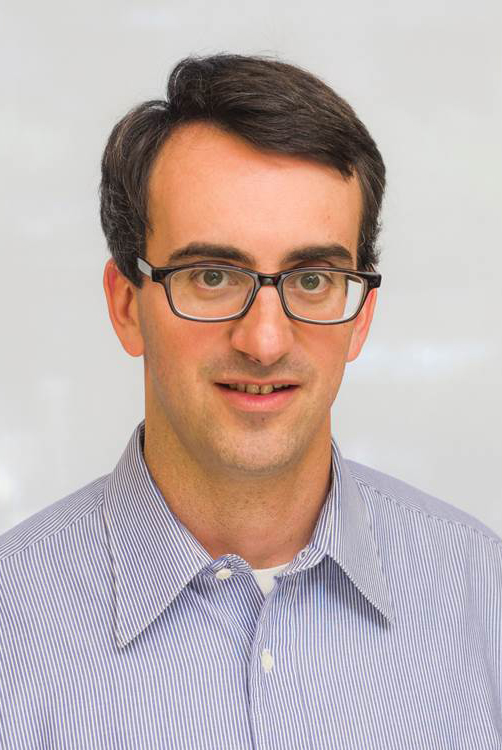 Andrew Stephen Bomback, MD
Director of Clinical Research, Division of Nephrology
Expertise:
Chronic Glomerular Diseases
Glomerular Diseases and Nephrotic Syndrome
Glomerulonephritis
Nephrology
About:
Andrew S. Bomback, MD, MPH, is a nephrologist who specializes in glomerular diseases and resistant hypertension. Dr. Bomback received his undergraduate degree from Harvard University and his medical degree from Columbia University College of Physicians and Surgeons. He completed residency in Internal Medicine and fellowships in Nephrology and Clinical Epidemiology at the University of North Carolina at Chapel Hill, where he was the Doc J. Thurston III Fellow in Nephrology and Hypertension. In 2009, he returned to Columbia University as an associate at the Center for Glomerular Diseases and is currently Assistant Professor of Medicine at Columbia University Medical Center. Dr. Bomback is a member of the ColumbiaDoctors Hypertension Center, a multi-disciplinary center of excellence that provides high quality care and state-of-the-art diagnostic testing for patients with hypertension,
Dr. Bomback has published over 100 peer-reviewed articles and book chapters on the subjects of chronic kidney disease, glomerular diseases, and hypertension. He is the co-author of the textbook, Chronic Kidney Disease and Hypertension Essentials, and an editor of the National Kidney Foundation's Primer on Kidney Diseases. He is the recipient of the 2013 Daniel V. Kimberg Junior Faculty Award for oustanding teaching of medical students and housestaff.
Dr. Bomback's research interests focus on evaluating novel therapies for glomerular diseases. He currently serves as principal or co-investigator on clinical trials of new treatments for IgA nephropathy, membranous nephropathy, lupus glomerulonephritis, hereditary nephritis, C3 glomerulopathy, and focal segmental glomerulosclerosis.
Interests:
Novel therapies for glomerular diseases
Role of aldosterone in chronic kidney disease
Obesity/metabolic syndrome
Publications:
Bomback AS, Muskala P, Bald E, Chwatko G, Nowicki M (2009) Low-dose spironolactone, added to long-term ACE inhibitor therapy, reduces blood pressure and urinary albumin excretion in obese patients with hypertensive target organ damage Clin Nephrol 72(6):449-456
Bomback AS, Kshirsagar AV, Whaley-Connell AT, Chen SC, Li S, Klemmer PJ, McCullough PA, Bakris GL (2010) Racial differences in kidney function among individuals with obesity and metabolic syndrome: results from the Kidney Early Evaluation Program (KEEP) Am J Kidney Dis 55(3 Suppl 2):S4-S14
Bomback AS, Derebail VK, Shoham DA, Anderson CA, Steffen LM, Rosamond WD, Kshirsagar AV (2010) Sugar-sweetened soda consumption, hyperuricemia, and kidney disease Kidney Int 77(7):609-616
Bomback AS, Appel GB (2010) Updates on the treatment of lupus nephritis J Am Soc Nephrol 21(12):2028-2035
Bomback AS, Rekhtman Y, Whaley-Connell AT, Kshirsagar AV, Sowers JR, Chen SC, Li S, Chinnaiyan KM, Bakris GL, McCullough PA (2010) Gestational diabetes mellitus alone in the absence of subsequent diabetes is associated with microalbuminuria: results from the Kidney Early Evaluation Program (KEEP) Diabetes Care 33(12):2586-2591
Bomback AS, Song H, D'Agati VD, Cohen SD, Neal A, Appel GB, Rovin BH (2010) A new apolipoprotein E mutation, apoE Las Vegas, in a European-American with lipoprotein glomerulopathy Nephrol Dial Transplant 25:3442-3446
Bomback AS, Appel GB, Radhakrishnan J, Shirazian S, Herlitz LC, Stokes B, D'Agati VD, Markowitz GS (2011) ANCA-associated glomerulonephritis in the very elderly Kidney Int 79(7):757-764
Bomback AS, Herlitz LC, Markowitz GS (2012) Renal biopsy in the elderly and very elderly: useful or not? Adv Chronic Kidney Dis 19(2):61-67
Bomback AS, Smith RJ, Barile GR, Zhang Y, Heher EC, Herlitz L, Stokes MB, Markowitz GS, D'Agati VD, Canetta PA, Radhakrishnan J, Appel GB (2012) Eculizumab for Dense Deposit Disease and C3 Glomerulonephritis Clin J Am Soc Nephrol 7(5):748-756
Bomback AS, Canetta PA, Beck Jr LH, Ayalon R, Radhakrishnan J, Appel GB (2012) Treatment of Resistant Glomerular Diseases with Adrenocorticotropic Hormone Gel: A Prospective Trial Am J Nephrol 36(1):58-67