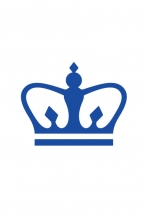 About:
Ayodeji O. Nubi, MD, is a board-certified surgeon specializing in open, laparoscopic and robotic-assisted general surgery. He completed his surgical residency training at Westchester Medical Center, Valhalla and Advanced Trauma and Surgical Critical Care Fellowship at the University of Pittsburgh Medical Center. Prior to arrival in the United States, Dr. Nubi completed a surgical residency in the United Kingdom.
Dr. Nubi has specific advanced training in acute care/ emergency general surgery, trauma, and critical care in the surgical setting. He has been in established hospital-based and elective practice in Pennsylvania and New York prior to his arrival to Columbia University. He is a published author, most recently having contributed to the textbook Pathophysiology and Management of Thoracic Injury.
As part of the Center for Advanced Surgery, Dr. Nubi sees patients at the New York-Presbyterian/Lawrence Hospital. He is known for his compassionate and patient-centered approach to care, citing "when patients return home feeling better than when they arrived in the hospital as the best part of being a surgeon". 
Dr. Nubi grew up in Nigeria, where he completed his undergraduate degree in medicine and surgery at Olabisi Onabanjo University. In his spare time, Dr. Nubi participates in tennis, soccer, and snooker- all sports he still actively enjoys.
Publications:
Pathophysiology and Management of Thoracic Injury- Oxford Textbook of Critical Care. Ayodeji Nubi MD, Graciela Bauza MD. 2016
Primary Omental Infarct- Conservative vs Operative management in the Era of Ultrasound, Computerized Tomography and Laparoscopy. Ayodeji Nubi, Whitney Mcbride, Gustavo Stringel. Journal of Pediatric Surgery, May 2009 Presented at 40th annual CAPS meeting, Aug 2008, Toronto, Canada. Sept 2008
Impact of Modified Ultrafiltration on Morbidity after Pediatric Cardiac Surgery. S.G. Raja, Ayodeji Nubi, Mark Danton, K. MacArthur, J.C.S. Pollock. Asian Cardiovascular & Thoracic Annual. Sept 2006
Surgical Strategies &Outcomes in Pulmonary Atresia and Intact Ventricular Septum. G. Shamugan, Ayodeji Nubi, Mark Danton, K. MacArthur, J.C.S. Pollock. Presented at the Meeting of European Association of Cardiothoracic Surgery, Leipzig, Germany. Sept. 2004