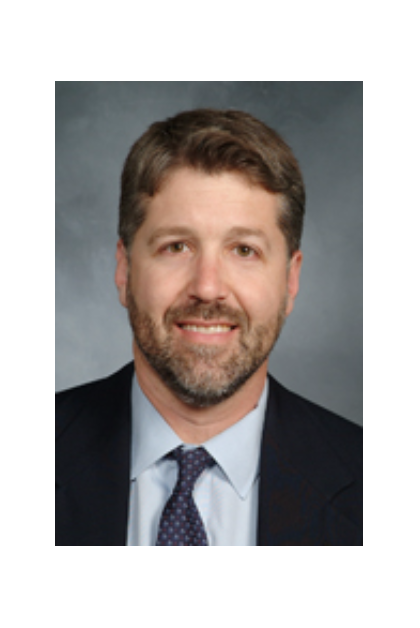 Benjamin Samstein, M.D.
Surgical Director, Living Donor Liver Transplant Program, NewYork-Presbyterian/Columbia
Director, Transplant Surgery Fellowship
Expertise:
Abdominal Organ Transplantation
Cancer Care
General Surgery
Hepato-Biliary Surgery
Hepatobiliary Cancer
Hepatobiliary Pancreas Disease
Hepatocellular Carcinoma
Laparoscopic Procedure of Liver
Liver Cancer
Liver Resection
Liver Surgery
Liver Transplant, Pediatric
Liver Transplantation
Liver Tumors
Living Donor Liver Surgery
Living Donor Transplantation
Minimally Invasive Solid Organ Surgery
Organ Transplantation
Pancreas Transplantation
Renal Transplant
Surgical Procedure, Laparoscopic
Transplant Surgery
About:
Benjamin Samstein, MD is Chief of Liver Transplantation and Hepatobiliary Surgery in the Department of Surgery at NewYork-Presbyterian/Weill Cornell Medicine and Associate Professor of Surgery at Weill Cornell Medical College, Cornell University. Dr. Samstein is the Surgical Director of the Living Donor Liver Transplant Program at NYP. Dr. Samstein is a renowned pioneer in minimally invasive liver surgery and state-of-the-art laparoscopic techniques for liver cancer. Dr. Samstein is a Castle Connolly Top Doctor.
Dr. Samstein heads up the multidisciplinary liver transplantation and hepatobiliary surgery team at NYP/Weill Cornell. His specialties include the most advanced laparoscopic procedures for liver cancer, benign liver tumors and hepatobiliary pancreatic disease. He has been invited to talk about minimally invasive liver surgery throughout the world. He is a member of many surgical societies including a founding member of the International Laparoscopic Liver Society (ILLS), American Society of Transplant Surgery, American Hepato-Pancreato-Biliary Association (AHPBA). He is the Chair of the Medical Advisory Board of LiveOnNY and served as the Regional representation to the Liver and Intestine Committee of UNOS from 2014 to 2016. Dr. Samstein is well-published in the field, authoring more than 40 peer-reviewed articles in prestigious medical and surgical journals, books and book chapters.
Other areas of clinical expertise include hepatic adenoma, hepatic hemangioma, cholangiocarcinoma, colorectal metastasis, live donor nephrectomy, laparoscopic living donor nephrectomy, and pediatric liver and organ transplant.
Dr. Samstein received his undergraduate degree from Cornell University in 1992 and earned his MD at the State University of New York at Stonybrook in 1997. He did his internship and residency in general surgery at NYP/Columbia, and completed a research fellowship at the Mayo Clinic in 2001. He completed a fellowship in ASTS Multi-organ transplant at NYP/Columbia in 2006. He was Assistant Professor of Surgery at Columbia University Medical Center from 2006 to 2015. He served as Program Director of the transplant surgery fellowship at Columbia University from 2007 to 2015. He is a reviewer for American Journal of Transplantation, Transplantation, Liver Transplantation, Pediatric Transplantation, Clinical Transplantation among other journals.
List of Publications by Dr. Samstein
Honors:
Arnold P. Gold Award for Humanism in Medicine, 2003-2004
NIH National Research Service Award
NIH Gastrointestinal Training Grant, Mayo Clinic, 1999-2000
Interests:
Minimally invasive liver donation
Liver Regeneration
Innate immunity
B cell immunology
Publications:
Johnson GB,Brunn GJ,Samstein B,Platt JL.New insight into the pathogenesis of sepsis and the sepsis syndrome.Surgery.137(4):393-5,2005 Apr.
Emond JC,Samstein B,Renz JF.A critical evaluation of hepatic resection in cirrhosis: optimizing patient selection and outcomes.World Journal of Surgery.29(2):124-30,2005 Feb.
Goldstein MJ,Samstein B,Ude A,Widmann WD,Hardy MA.Work Hours Assessment and Monitoring Initiative (WHAMI) under resident direction: a strategy for working within limitations.Current Surgery.62(1):132-7,2005 Jan-Feb.
Samstein B.Looking forward to the unknown.Current Surgery.61(4):395-6,2004 Jul-Aug.
Samstein B,Johnson GB,Platt JL.Toll-like receptor-4 and allograft responses.Transplantation.77(3):475-7,2004 Feb 15.
Samstein B,Platt JL.Physiologic and Immunologic Hurdles to Xenotransplantation.Journal of the American Society of Nephrology.12(1):182-93,2001 Jan.
Samstein B,Emond JC.Liver Transplants from Living Related Donors.Annual Review of Medicine.52:147-60,2001.
Samstein B,Platt JL.Xenotransplantation and Tolerance.Philosophical Transactions of the Royal Society.Phil Trans R Soc Lond.356(1409):749-58,2001 May 29.
Samstein B,Hoimes ML,Frost RA,Gelato MC,Lang CH.IL-6 Stimulation of Insulin-like Growth Factor Binding Protein (IGF-BP) Production.Biochemical and Biophysical Research Communications.228(2):611-5,1996 Nov 12.