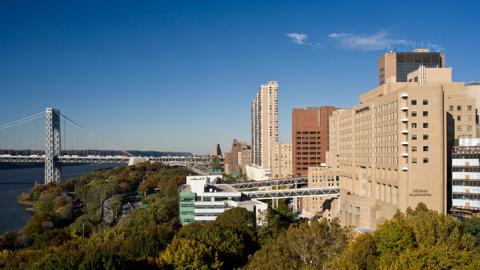 Many applicants will be excited about the opportunity to live in NYC and many will be apprehensive. Most will have some combination of the two. There is no getting around the fact that New York City is an expensive place to live, and making ends meet on a resident's salary is not easy; however, no city in the world has the wealth and breadth of life that New York has. Whether you enjoy museums or concerts, whether you want to spend your nights off at bars, clubs, or lounges, whether you like to eat dinner at 7PM or midnight, you will find what you are looking for in New York. It offers incomparable cultural attractions, entertainment at all hours of the day or night, every day of the week, public transportation that functions 24 hours per day, over all an ideal situation for a surgical resident, even one working only 80 hours per week. To learn more about life in New York City, here are some helpful website:
Housing
Columbia University Medical Center is located at Broadway and 168th Street on the Western side of northern Manhattan. The George Washington Bridge, I-95, and West Side Highway are all nearby, and the medical center is easily accessible via public transportation, including an express A-C-1-9 subway stop located at 168th St and Broadway. Because of this location, a wide variety of communities and neighborhoods are located within a 30-minute commute of the medical center, allowing most residents to find one that fits well with their preferences and requirements. Most residents live in one of four neighborhoods, each providing a different experience: Washington Heights/Inwood, the Upper West Side/Morningside Heights, Riverdale, or Bergen County. However, there are residents who live throughout the other neighborhoods of Manhattan; as well as in the suburban communities of Westchester County. Hospital housing is available in Washington Heights next door to Columbia University Medical Center. In addition, at times, space becomes available at the Cornell Campus located in the East 60s. Following are brief descriptions of each neighborhood. 
Washington Heights/Inwood
Washington Heights is the neighborhood immediately surrounding the medical center, whereas Inwood is just north, extending from either Fairview Avenue or Dyckman (depending on who you ask) to the northern end of Manhattan. These neighborhoods are more affordable than their neighbors to the south, and, especially in the case of Inwood provide a somewhat quieter alternative to the rest of Manhattan without having to move to the suburbs. Attractions include multiple parks, most notably Inwood Hill Park and Fort Tryon Park, both large, hilly expanses of parkland along the Hudson River. Fort Tryon is also the location of the Cloisters (a division of the Metropolitan Museum of Art). For more information about this neighborhood, we invite you to visit some of these sites:
Upper West Side/Morningside Heights
These neighborhoods occupy the west side of Manhattan between Central Park and the Hudson River from the West 60s through approximately 125th Street. This is a large swath of land and comprises a wide range of neighborhoods, from the high-end apartment buildings between Lincoln Center and Central Park, through the neighborhoods of the Manhattan Ave. which are just beginning to become gentrified. The entire neighborhood does share an easy commute to the medical center. The A/C and 1/9 trains run through these neighborhoods providing frequent convenient service to the hospital. It is probably for this reason that approximately 50% of the surgical residents tend to live in this neighborhood. Columbia University is located in Monrningside Heights, along with Barnard College, Teacher's College, Union Theological, and Jewish Theological Seminaries. Accordingly, the surrounding neighborhood is geared more towards a student life-style with more affordable restaurants and stores. Another advantage is that as a fellow of the university, residents have full access to the facilities, including libraries and computer rooms at the Morningside Heights campus. Farther downtown, the Upper West Side is dominated by a number of cultural institutions, including the American Museum of Natural History, the New York Historical Society, Central Park, Riverside Park, and Lincoln Center, as well as a bewildering variety of retail stores and restaurants. For more information abou these neighborhoods, please visit these sites: New York Site - West Side, Morningside Heights.net, and Off-Campus Housing Assistance (OCHA) at Columbia University.