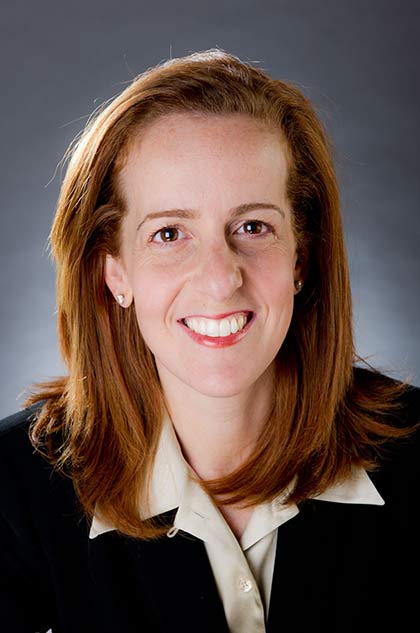 Expertise:
Breast Cancer Genetic Susceptibility
Cancer Care
Cancer Genetics
Cancer Prevention
Gastroenterology
Genetic Counseling
Genetic Screening
Ovarian Cancer Genetic Susceptibility
Pancreatic Cancer
Publications:
Kastrinos F, Samadder NJ, Burt RW. Use of Family History and Genetic Testing to Determine Risk of Colorectal Cancer. Gastroenterology. 2020; 158(2):389-403. PMID: 31759928
Yurgelun MB, Kastrinos F. Tumor Testing for Microsatellite Instability to Identify Lynch Syndrome: New Insights Into an Old Diagnostic Strategy.J Clin Oncol. 2019; 37(4):263-265. PMID: 30550362
Hasan A, Moscoso DI, Kastrinos F. The role of genetics in pacreatitis. Gastrointest Endosc Clin N Am. 2018; 28(4):587-603. PMID: 30241646
Kastrinos F, Steyerberg EW, Mercado R, Balmaña J, Holter S, Gallinger S, Siegmund KD, Church JM, Jenkins MA, Lindor NM, Thibodeau SN, Burbidge LA, Wenstrup RJ, Syngal S. (2010) The PREMM 1,2,6 Model Predicts Risk of MLH1, MSH2, and MSH6 Germline Mutations Based on Cancer History.
Gastroenterology. Aug 18. :[Epub ahead of print]
Kastrinos F, Mukherjee B, Tayob N, Wang F, Sparr J, Raymond VM, Bandipalliam P, Stoffel EM, Gruber SB, Syngal S. (2009) Risk of pancreatic cancer in families with Lynch syndrome.
Stoffel E, Mukherjee B, Raymond VM, Tayob N, Kastrinos F, Sparr J, Wang F, Bandipalliam P, Syngal S, Gruber SB. (2009) Calculation of risk of colorectal and endometrial cancer among patients with Lynch syndrome.
Gastroenterology. 137:1621-7
Kastrinos F, Allen JI, Stockwell DH, Stoffel EM, Cook EF, Mutinga ML, Balmaña J, Syngal S. (2009) Development and validation of a colon cancer risk assessment tool for patients undergoing colonoscopy.
Am J Gastroenterol. 104:1508-18
Kastrinos F, Lebwohl B, Neugut AI. (2009) ACP Journal Club. CT colonography had 90% sensitivity and 86% specificity for diagnosing large adenomas and cancer in asymptomatic adults.
Ann Intern Med. 150:JC2-13
Kastrinos F, Stoffel EM, Balmaña J, Steyerberg EW, Mercado R, Syngal S. (2008) Phenotype comparison of MLH1 and MSH2 mutation carriers in a cohort of 1,914 individuals undergoing clinical genetic testing in the United States.
Cancer Epidemiol Biomarkers Prev. 17:2044-51
Kastrinos F, Syngal S. (2007) Recently identified colon cancer predispositions: MYH and MSH6 mutations.
Kastrinos F, Stoffel EM,Balmaña J, Syngal S. (2007) Attitudes toward prenatal genetic testing in patients with familial adenomatous polyposis.
Am J Gastroenterol. 102:1284-90