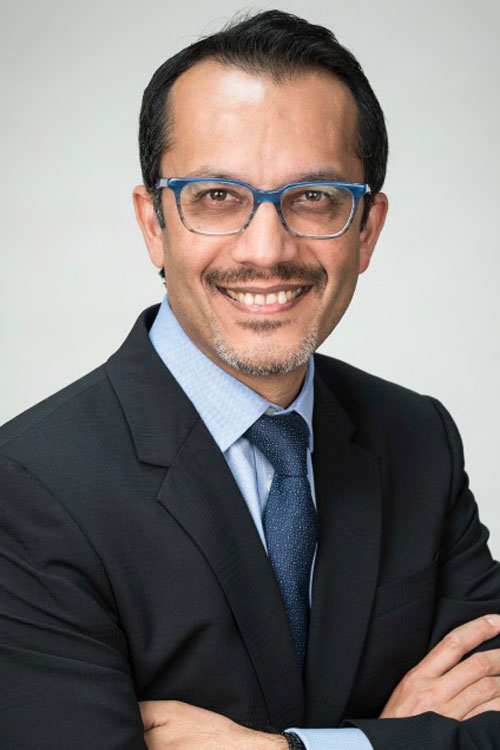 Gulam A. Manji, MD
Director of Gastrointestinal Oncology
Director of Pancreas Translational Research
Expertise:
Clinical Research Trials
Colon Cancer
Colon and Rectal Cancer
Colorectal Cancer
Gallbladder Cancer
Gastrointestinal Malignancies
Gastrointestinal Malignancy
Hematology/Oncology
Internal Medicine
Liver Cancer
Liver Lesions
Liver Masses
Liver Tumors
Medical Oncology
Pancreas Cancer
Pancreas Cyst
Pancreatic Cancer
Pancreatic Cysts
Pancreatic Tumor
Rectal Cancer
Stomach Cancer
About:
Gulam Manji, M.D., Ph.D. is an Assistant Professor of Medicine at Columbia University Medical Center. Dr. Manji received his M.D. degree from Ross University School of Medicine in 2009 and completed his residency in internal medicine at Albany Medical College. He then completed his fellowship in Hematology/Oncology at NewYork-Presbyterian/Columbia, where his clinical focus was on the treatment of gastrointestinal malignancies, melanoma, and sarcoma under the mentorship of Dr. Gary Schwartz, Chief of Hematology and Oncology.
Dr. Manji conducts translational research with the overall goal to developing new treatments for cancer. His focus is in gastrointestinal malignancies, particularly pancreas adenocarcinoma, on which he is conducting preclinical combination immunotherapy studies on genetically engineered mice with pancreas cancer in the Olive laboratory at the Herbert Irving Comprehensive Cancer Center. The combination immunotherapy preclinical proposal received the Young Investigator Award from the American Society of Clinical Oncology-2015. The goal of these preclinical studies is to bring promising new therapies to the clinic in an early phase clinical trials Dr. Manji's research career in identifying new genes and their implication in disease has led to numerous key publications and an issued patent.
Dr. Manji cares for patients with gastrointestinal malignancies, with a particular focus on pancreatic and liver cancers, and sarcomas. He is the principal investigator of an investigator-initiated multicenter clinical trial that he wrote with Dr. Gary Schwartz in sarcoma and malignant peripheral nerve sheath tumors and is responsible for clinical trials conducted in liver, bile duct, gallbladder, and pancreas cancers at Columbia University Medical Center.