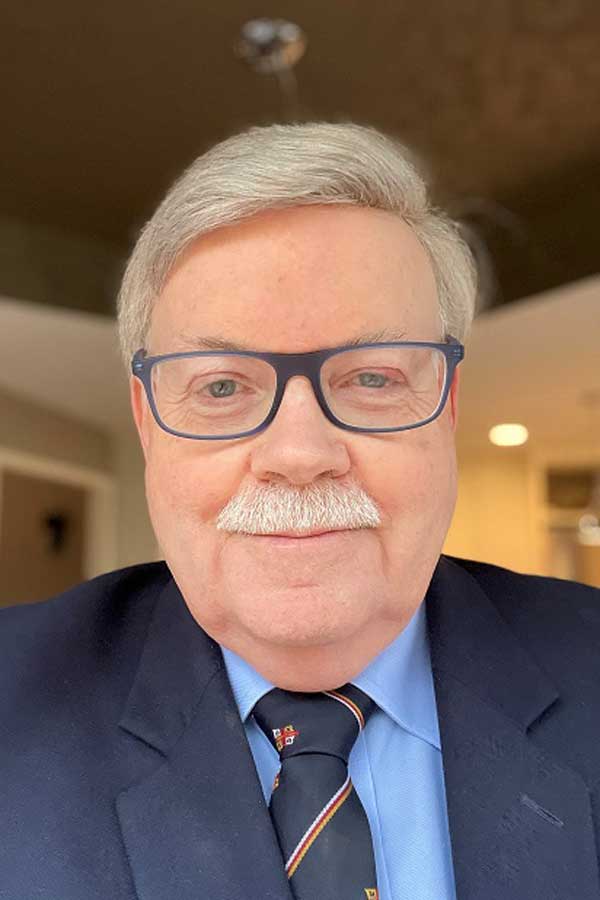 James M. Church, MD
Director of Research, Section Head of Hereditary Cancer and Familial Polyposis, Division of Colorectal Surgery
Expertise:
Anal Cancer
Anal Fistula
Anal Incontinence
Bowel Incontinence
Colon Cancer
Colon Polyps
Colon and Rectal Surgery
Colonoscopy
Colorectal Cancer
Colorectal Surgery
Constipation
Familial Adenomatous Polyposis (FAP)
Hereditary Nonpolyposis Colorectal Cancer (HNPCC)
Inflammatory Bowel Disease (IBD)
Lynch Syndrome
Pelvic Floor Disorders
Perianal and Perineal Infections
Rectal Cancer
About:
James Church, MD is a colorectal surgeon who cares for all aspects of colorectal disease, with a particular focus on hereditary colorectal cancers and polyposis. Born and raised in New Zealand, Dr. Church did his medical school, postgraduate research and general surgical training in Auckland before training in colorectal surgery at the Cleveland Clinic and eventually joining the faculty there. Over the 34 years that followed, he played an instrumental role in developing what was widely considered the finest Department of Colorectal Surgery in the world.
Dr. Church has been co-Investigator of the Collaborative Colorectal Cancer Family Registry, funded by a research grant from the National Cancer Institute. In addition, he has served as the Chairman of the Leeds Castle Polyposis Group and the International Collaborative Group on Hereditary Non-Polyposis Colorectal Cancer and President of the Collaborative Group of the Americas on Inherited Colorectal Cancer. These international societies are dedicated to the care of patients with inherited colorectal cancer and research into their disease.
Dr. Church's other areas of interests include colonoscopy, functional colorectal and anal problems including constipation and incontinence, perianal and perineal infections and inflammatory bowel disease. As head of the Section of Endoscopy at Cleveland Clinic, he helped develop several advances in the art of colonoscopy for the benefit of patients. He is also deeply commitment to education and is currently a Fellow of the American Society of Colon and Rectal Surgeons, American College of Surgeons, Costa Rican Society of Surgery, Royal Australasian College of Surgeons, American College of Gastroenterology, American Surgical Association and the Royal College of Physicians and Surgeons, Glasgow.
Honors:
1999 – 2020: Top Doctors in America
2007 – 2020: Top Surgeons in America
2008 – 2020: Patients' Choice Award
2011 – 2020: America's Top Doctors for Cancer
2013 – 2020: Compassionate Doctors Award
2004: Lifetime Achievement Award, Collaborative Group of the Americas, For Inherited Colorectal Cancer
Publications:
Lightner AL, Vaidya P, Vogler S, et al. Surveillance pouchoscopy for dysplasia: Cleveland Clinic Ileoanal Pouch Anastomosis Database [published online ahead of print, 2020 Jul 20]. Br J Surg. 2020;10.1002/bjs.11811. doi:10.1002/bjs.11811
Lavryk OA, Stocchi L, Shawki S, et al. Redo IPAA After a Failed Pouch In Patients With Crohn's Disease: Is It Worth Trying?. Dis Colon Rectum. 2020;63(6):823-830. doi:10.1097/DCR.0000000000001644
Church J. Re: Complete mesocolic excision and central vascular ligation for right-sided cancers: is it time to jump on board?. ANZ J Surg. 2020;90(6):1216. doi:10.1111/ans.15931
Mehta N, Abushahin A, Sadaps M, et al. Recurrence with malignancy after endoscopic resection of large colon polyps with high-grade dysplasia: incidence and risk factors [published online ahead of print, 2020 May 29]. Surg Endosc. 2020;10.1007/s00464-020-07660-y. doi:10.1007/s00464-020-07660-y
Kearney DE, Cauley CE, Aiello A, et al. Increasing Incidence of Left-Sided Colorectal Cancer in the Young: Age Is Not the Only Factor [published online ahead of print, 2020 Jun 10]. J Gastrointest Surg. 2020;10.1007/s11605-020-04663-x. doi:10.1007/s11605-020-04663-x