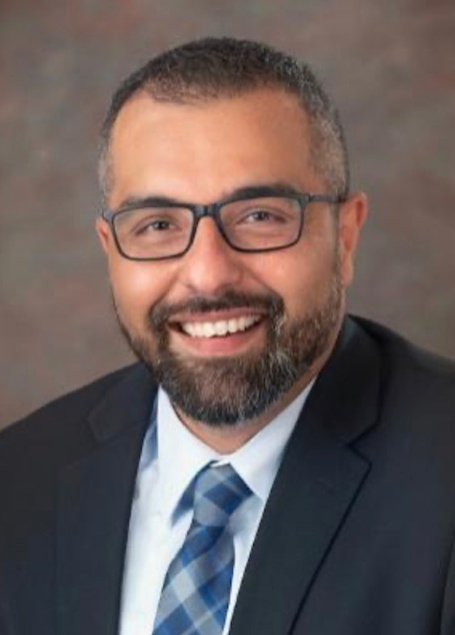 Expertise:
Anal Cancer
Anal Fissure
Anal Fistula
Anal Warts
Anorectal Disorder
Colon Cancer
Colon Cancer Screening
Colon Surgery
Colon and Rectal Disease
Colon and Rectal Surgery
Colonoscopy
Colorectal Surgery
Constipation
Diverticular Disease/Diverticulosis
Diverticulitis
Fecal Incontinence
Genital Warts
Hemorrhoids
Inflammatory Bowel Disease (IBD)
Pelvic Floor Disorders
Pilonidal Cyst/Abscess
Rectal Cancer
Rectal Prolapse
Robotic Surgery
Surgery
About:
Dr. Joseph Riad is a Colon and rectal surgeon with expertise in the full spectrum of benign and malignant colorectal diseases including colon and rectal cancer, inflammatory bowel disease, diverticulitis, anorectal disorders and pelvic floor conditions, as well as minimally invasive procedures. He is experienced in Robotic surgery. He has special interest in colon and rectal cancer, having done an advanced fellowship in colorectal oncology. Dr. Riad is board Certified from the American Board of Surgery and American Board of Colorectal Surgery.
Dr. Riad obtained his medical degree with highest honors from Cairo University School of Medicine, Cairo, Egypt, followed by General surgery residency at Cairo University hospitals. He then finished a surgical internship at University of Southern California in Los Angeles, followed by a general surgery residency at New York Medical College, Metropolitan Hospital in New York. Dr. Riad then completed a Colon and Rectal surgery fellowship at Mount Carmel Medical Center, Columbus, Ohio followed by one year of Advanced Colorectal Surgical Oncology Fellowship at Memorial Sloan Kettering Cancer Center in New York. He then worked in Florida for two years before joining the New York Presbyterian/Columbia University Irving Medical Center.
Honors:
2016-2017 Resident Teacher of the Year, New York Medical College, Metropolitan Hospital Medical Center, General Surgery Department.
Publications:
Holland C, Vabi BW, Shenoy PP, Riad J, Colbert T, Shaffer L, Madhavan J.
Removal of Indwelling Urinary Catheter two days after Colovesical Fistula Repair: A Single-Arm Prospective trial.
August 18/2022 Journal of Gastrointestinal Surgery. https://doi.org/10.1007/s11605-022-05462-2.