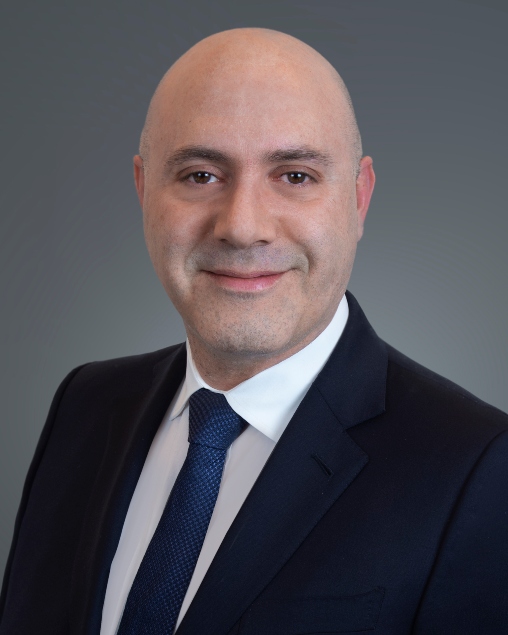 Expertise:
Bariatric Surgery
Bariatric/Weight Loss Surgery
Colon and Rectal Surgery
Colonoscopy
Endoscopy
General Surgery
Laparoscopic Revisional Bariatric Surgery
Laparoscopic Surgery
Metabolic Surgery
Minimally Invasive Surgery
Weight Loss Surgery
Weight Management
About:
Makram Gedeon, MD, is a double board-certified bariatric and colorectal surgeon specialized in minimally-invasive approaches to colorectal and bariatric surgery. Dr. Gedeon is part of both the Colorectal Surgery team at several locations throughout New York and New Jersey and the Center for Advanced Surgery at Lawrence Hospital and Hudson Valley.
Dr. Gedeon received his medical degree from the American University of Beirut in 2002 before completing an internship in surgery at the Mayo Clinic and a general surgery residency at the University of Texas Southwestern. He has undergone two fellowships - one in minimally-invasive surgery at the University of Texas Southwestern and another in colon and rectal surgery at NewYork-Presbyterian. Following his residency training, Dr. Gedeon spent ten years in a busy community hospital practice in Bristol, Connecticut, where he helped start and grow the practice's weight loss surgery program and served as its medical director until the end of 2018.
Clinically, Dr. Gedeon is interested in the application of minimally-invasive and robotic surgery to treat colorectal diseases and obesity, specializing in bariatric surgery and revisions. His research focuses include surgical technology and clinical outcomes. He is fluent in English, Arabic and French.
Honors:
Castle Connolly Top Doctor (2015-present)
Weight Loss Surgery Foundation of America (WLSFA) bariatric surgeon of the year (2019)
Publications:
Original, Peer Reviewed Articles Makram Gedeon, MD; Sheldon Gomes, MD, MRCP, FRCA; Karen Roy, BSN, RN, CBN; Patricia Duclos-Miller, MSN, RN, NE-BC; Jennifer Rose, PhD Use of Noninvasive Positive Pressure Ventilation in Patients with Severe Obesity Undergoing Esophagogastroduodenoscopy: A Randomized Controlled Trial-manuscript. Surgery For Obesity And Related Diseases (Vol 15, Issue 9, September 2019, Pages 1589-1594)
Best SL, Bergs R, Gedeon M, Paramo J, Fernandez R, Cadeddu JA, MD, Scott DJ. Maximizing coupling strength of magnetically anchored NOTES instruments: how thick can we go? Surgical Endoscopy (2011 Jan; 25 (1))
Book Chapters Gedeon M, Whelan RL, Dozois EJ: Hybrid laparoscopic/open low anterior resection. Colon and Rectal Surgery: Abdominal Operations (Master Techniques in General Surgery). Wexner SD. Fleshman JW. Wolters Kluwer Health/Lippincott Williams & Wilkins, Philadelphia, PA (2012, Chapter 19. Page 187-193).
Gedeon M, Emergency department diagnostic modalities. Parkland Trauma Handbook (third edition) Eastman AL, Rosembaum DH, Thal ER, Elsevier Inc. (2009, Chapter 11, Pages 60-70)
Gedeon M, Pulmonary disorders. Parkland Trauma Handbook (third edition) Eastman AL, Rosembaum DH, Thal ER, Elsevier Inc. (2009, Chapter 52, Pages 438-452)
Editorials Gedeon M: Healthy Living: Early detection is key to curing colorectal cancer. Bristol Press (March 12, 2012)
Gedeon, M: Bristol Hospital Spotlight: Colon cancer awareness is a yearlong concern. Bristol Press (March 31, 2016)
Gedeon M: Bristol Hospital 2016 weight loss surgery program outcomes book, (March 2016)
Abstracts Makram M Gedeon, Mooza T. Goova, MD, Georges Walker, RN, Farid J. Kehdy, MD, Homero Rivas, MD, Daniel J Scott, MD. A Proficiency based curriculum for robotic two-layer hand sewn anastomosis. Society of American Gastroenterologic and Endoscopic Surgeons (SAGES). Las Vegas, NV. (2007, Page 266)
Daniel J. Scott, MD, Shou Jiang Tang, MD, Richard Bergs, MS, Farid J. Kehdy, MD, Deborah C. Hogg, BS, Lisa A. Hollett, RN, MA, Christopher O. Olukoga, MD, Makram M Gedeon, Jeffrey A. Cadeddu, MD, Raul Fernandez, PhD. Optimizing Magnetically Anchored Camera, Light Source, Graspers and Cautery Dissector for Transvaginal NOTES Cholecystectomy. Society of American Gastroenterologic and Endoscopic Surgeons (SAGES). Philadelphia, PA. (2008, Page 221)
Makram M Gedeon, Use of non-invasive positive pressure ventilation in patient with severe obesity undergoing upper endoscopy procedures. Surgery for obesity and related diseases (SOARD). (2018, Volume 14, Issue 11, Supplement, Pages S1-S196)