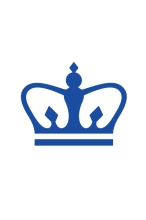 Honors:
2019 American Association for the Surgery of Trauma (AAST) Resident Scholarship
2020 First Place Winner, Resident Research Day 2020, Albert Einstein College of Medicine/Montefiore Medical Center
Publications:
Futchko J, Parsikia A, Berezin N, Shah A, Stone ME Jr, McNelis J, Rivera A. A propensity-matched analysis of contemporary outcomes of blunt popliteal artery injury. Journal of Vascular Surgery 2020, 72(1):189-197.
Gelfand Y, Longo M, Berezin N, Nakhla JP, De la Garza-Ramos R, Agarwal V. Risk Factors for 30-Day Non-Neurological Morbidity and Cerebrospinal Fluid Leak in Patients Undergoing Surgery for Vestibular Schwannoma. Journal of Neurological Surgery: Part B Skull Base 2020, 81(5):546-552. 
Dhillon NK, Hashim YM, Berezin N, Yong F, Conde G, Mason R, Ley EJ. Characterizing the delays in adequate thromboprophylaxis after TBI. Trauma Surgery & Acute Care Open 2021, 10;6(1):e000686.
Gelfand Y, Benton JA, Longo M, de la Garza Ramos R, Berezin N, Nakhla JP, Yanamadala V, Yassari R. Comparison of 30-Day Outcomes in Patients with Cervical Spine Metastasis Undergoing Corpectomy Versus Posterior Cervical Laminectomy and Fusion: A 2006-2016 ACS-NSQIP Database Study. World Neurosurgery 2021, 147:e78-e84.
Berezin, N. Chapter 21: Endoscopic Management of Esophageal Perforations. In Benign Esophageal Disease: Surgical Updates, eds. W.S. Melvin, N. Zundel, M.G. Patti, D. Camacho, Springer Publishing, Cham, Switzerland, 2021, pp. 259-265.