The 4th Annual ECMO Awareness Fundraiser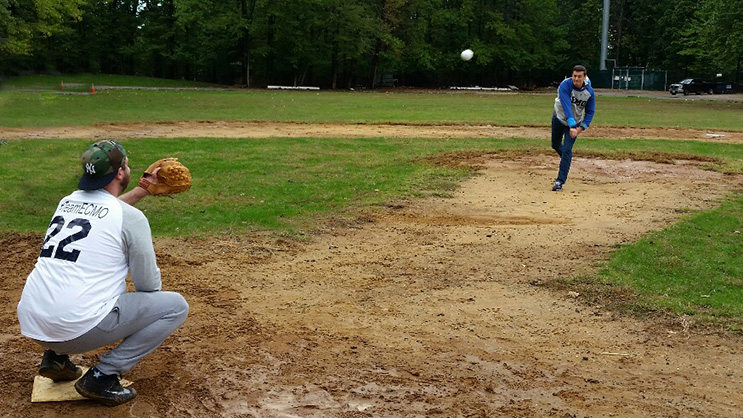 The 4th Annual ECMO Awareness Fundraiser, whose proceeds benefitted the Medical ECMO Program at NewYork-Presbyterian Hospital/Columbia University Irving Medical Center, had a soaring turnout on October 9th, 2016 in Nansen Park, Staten Island.
Former ECMO patients Kevin Rogers, Melissa Barvels, and their respective families organized and hosted the vibrant fundraiser, which sought to spread awareness about ECMO. This year, around 300 hospital employees and family and friends of former patients attended the event.
The fundraiser's family-oriented, fun spirit permeated the entire event. There were carnival games and raffles, as well as a fresh mozzarella stand, face painter, caricature artist, and DJ. Also popular was an auction for a signed photo of Frank Sinatra, tickets to Disney World, and football stars' autographs, among a trove of valuable items.
Additionally, the fundraiser's trademark softball tournament stoked friendly competitive flames. In the final game, a family member of Kevin Rogers sang the national anthem, while Daniel Brodie, M.D., Director of the Medical ECMO Program, threw an impressive first pitch.
"The fundraiser was really good for Glenn and me," said Kathy McMahon, whose spouse Glenn was supported with ECMO in early 2016. "It was wonderful to see others who went through some of the same things we did."