Pediatric Surgery at Columbia Recognized as NY's Only Level I Pediatric Surgery Center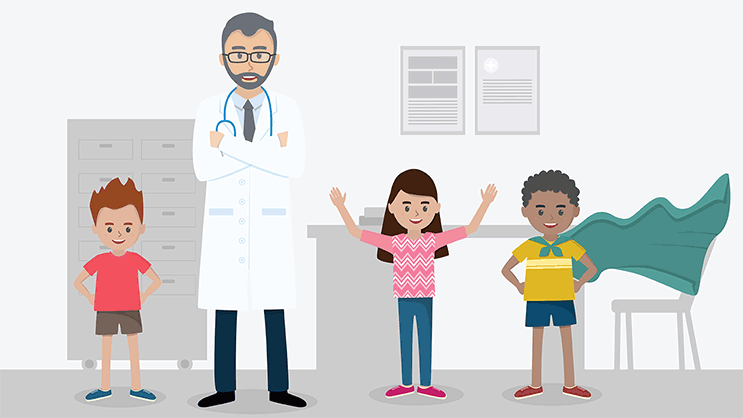 The NewYork-Presbyterian Morgan Stanley Children's Hospital (MSCHONY) at Columbia University Irving Medical Center has been named the Northeast's only Level I Pediatric Surgery Center, according to the American College of Surgeons (ACS) Children's Surgery Verification Committee. This distinction is rare - only 18 hospitals in the United States have reached Level I status.
"Once the ACS Committee came up with this verification, we knew we wanted to become one of the first Level I centers in the country," said Steven Stylianos, MD, chief of pediatric surgery at Columbia. "It's great to be recognized by the highest, most powerful governing body of surgeons, but more importantly, this designation gives parents and pediatricians peace of mind that every child at MSCHONY is receiving the highest standard of care."
The ASC established the Children's Surgery Verification Committee in 2015 in order to better define optimal pediatric surgical care. By using existing data, expert opinion and evidence-based scientific methods, these standards are meant to improve surgical outcomes for children of all ages who need surgery. 
To be recognized as a Level I Pediatric Surgery Center, hospitals must meet the highest possible national standards in pediatric surgical care. These standards include superior outcomes (and measurement of those outcomes), staffing, training, and research. Centers must also be able to provide a wide range of pediatric surgical treatments in order to qualify for this recognition.
To prepare for the verification process, the MSCHONY team implemented a multi-pronged approach which consisted of integrating teams across multiple disciplines, streamlining administrative and surgical processes, and expanding the number of operating rooms to meet the need for emergency surgeries. The verification process also involves an extensive site visit by a team of ACS surveyors – experienced pediatric surgeons, pediatric anesthesiologists, and pediatric nurses – who review each center's structure, process, and clinical outcomes data. 
"During this process, we discovered a tremendous wealth of improvement and safety efforts across every specialty involved in pediatric surgery care, and we were able to come together not only to discuss the various improvements but actually implement multi-specialty initiatives in ways that few other centers of this size can," noted Dr. Stylianos. "Moving forward, it will only improve and magnify the quality efforts in every area of pediatric surgery care we can provide at Columbia."
"Whether it's a routine surgery or the most complex neonatal case, what being a Level I Children's Surgery Center really means is that our team is nationally recognized for its care and that we're always going to keep our eye on the ball to meet the needs of all children," noted Dr. Stylianos. 
More Information on the Pediatric Surgery Program at Columbia
---
Sign up for our mailing list for more health news and information from Columbia.