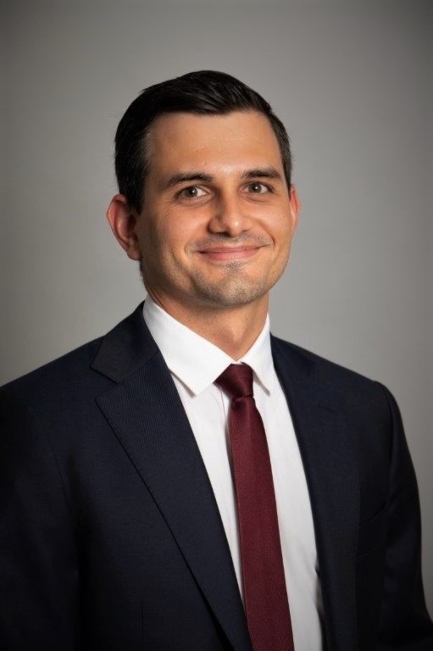 Expertise:
Abdominal Wall Reconstruction
Anti-reflux surgery
General Surgery
Groin Hernia
Hernia Mesh Removal
Hiatal Hernia
Incisional Hernia
Minimally Invasive Surgery
Robotic Surgery
Sports Hernia
Umbilical Hernia
Ventral Hernia
About:
Philip George, MD is an Assistant Professor of Surgery at Columbia University. He is a board-certified general surgeon who is fellowship-trained in minimally invasive and robotic general surgery. During his residency at Mount Sinai Medical Center, he was elected chief resident and was awarded the prestigious Arthur Aufses Jr. Award for his dedication to surgical research, resident teaching, and excellence in patient care. Dr. George then underwent fellowship training in minimally invasive anti-reflux and hernia surgery at Anne Arundel Medical Center in Annapolis, Maryland. His unique fellowship training has made him skillful in advanced minimally invasive anti-reflux and hernia repair techniques. These include tissue flap repair of hiatal hernias, transversus abdominis release (TAR), enhanced view totally extraperitoneal hernia repairs (eTEP), and robotic total abdominal wall reconstruction of massive ventral incisional hernias.
Prior to accepting the prestigious position at the Columbia Hernia Center, Dr. George worked in central New Jersey, specializing in advanced hernia repair techniques.
His research in the field has been presented at national meetings as well as published in peer-reviewed journals. He is also an active member of the Society of American Gastrointestinal and Endoscopic Surgeons (SAGES).
Dr. George offers patients unparalleled communication all while focusing on having the best outcomes possible. He is committed to his patients by ensuring they receive the most up-to-date care and by making sure they feel comfortable every step of the way.
Honors:
Mount Sinai Department of Surgery Medical Student Teaching Award, 2015
Tauber Holocaust Memorial Medical School Scholarship, 2010 – 2014
Cox Medical School Scholarship, 2010 – 2014
Health Services Medical School Research Scholarship, 2011
Gill Research Fellowship, 2011
Publications:
Addo A, George P, Zahiri R, Park A. (2021). Patients with ineffective esophageal motility benefit from laparoscopic antireflux surgery. Surg Endosc. (8):4459-4468
Addo A, Lu R, Broda A, George P, Zahiri HR, Belyansky I. (2020). Hybrid versus open retromuscular abdominal wall repair: early outcomes. Surg Endosc. 2020 Oct 9. Online ahead of print.
Addo A, Lu, R, Broda A, George P, Huerta III N, Park A, Zahiri HR, Belyansky I. (2020). Impact of Body Mass Index (BMI) on Perioperative Outcomes following Minimally Invasive Retromuscular Abdominal Wall Reconstruction: A Comparative Analysis. Surg Endosc. 2020 Oct 13. Online ahead of print.
George P, Addo A, Brooks I, Park A. (2020). A Call for Engagement with the Surgical Patient. Surg Innov. 27(4):317-319
George PE, Jacob BP. (2018). Overview of Laparoscopic/Robotic Technical Aspects. Laparoscopic Robotic Incisional Hernia Repair: Current Considerations (pp. 33-40). New York, NY: Springer