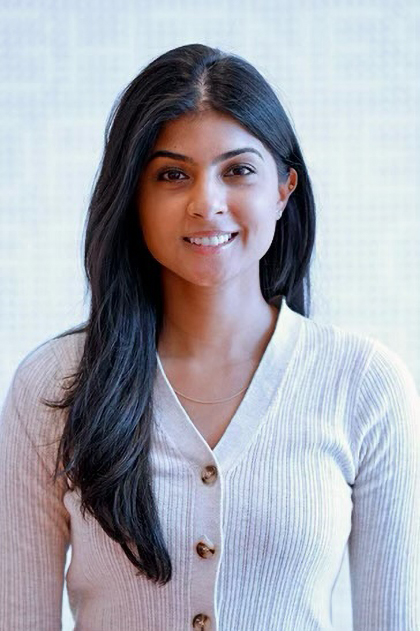 Expertise:
Pediatric Gastroenterology
Pediatric Transplant Hepatology
Pediatrics
About:
Dr. Pooja Reddy is an Assistant Professor of Pediatrics in the Division of Gastroenterology, Hepatology and Nutrition at Columbia University Irving Medical Center and an Attending Pediatrician at NewYork-Presbyterian Morgan Stanley Children's Hospital. She practices in the Center for Liver Disease and Transplantation.
Prior to her faculty appointment, Dr. Reddy earned a BA in Economics from the University of Virginia prior to pursuing her medical education at Emory University School of Medicine. She completed her residency in Pediatrics at The Children's Hospital at Montefiore and clinical fellowships in Pediatric Gastroenterology and Advanced Transplant Hepatology at NewYork-Presbyterian Columbia University Medical Center. During this time, she pursued funded formal training in Patient Safety research and earned a Master's degree in Epidemiology from the Columbia University Mailman School of Public Health.
Dr. Reddy's clinical practice is focused on the management of pediatric patients with a range of liver diseases including neonatal cholestasis, biliary atresia, rare metabolic diseases, viral hepatitis, liver tumors including hepatoblastoma, and autoimmune liver disease. She has completed advanced training in the management of pediatric liver and intestinal failure and is experienced in caring for patients both prior to and after undergoing liver, intestinal and multi-visceral transplants. Dr. Reddy performs several procedures including percutaneous liver biopsy, endoscopy, variceal band-ligation and colonoscopy. While caring for patients, she aims to educate both her patients and their families as they work together toward shared decision-making and optimal treatment outcomes.
During Dr. Reddy's time as a Patient Safety Research Fellow, she focused on utilizing health information technology to prevent medical errors and improve the quality and efficiency with which patient care is delivered. She is currently supported by the Empire Clinical Research Investigator Program (ECRIP) to continue her work with Dr. Jason Adelman MD., MS. to detect and ultimately prevent order errors in computerized order entry systems by evaluating the accuracy of an automated wrong-dose detection measure. 
Honors:
Trainee Travel Grant Award, Society for Pediatric Liver Transplantation, 2021
Rustin Mcintosh Fellowship Award, Columbia University, Vagelos College of Physicians and Surgeons, 2022
Publications:
Reddy P, Mencin A, Lebwohl B. Risk Factors for Suboptimal Bowel Preparation for Colonoscopy in Pediatric Patients. J Pediatr Gastroenterol Nutr. 2021. PMID: 33661246
Redman C, Reddy, P, Kneifati-Hayek, J, Applebaum, J, Manzano, W, Goffman, D, Adelman, J. Incident Reports of Naming Errors among Two Sets of Infant Twins, Pediatric Quality and Safety: November/December 2020 - Volume 5 - Issue 6 - p e356
Reddy P, Rivas Y, Golowa Y, KoganLiberman D, Ho S, Jan D, Ovchinsky N. Novel Non-Surgical Interventions for Benign Inflammatory Biliary Strictures in Infants: A Report of Two Cases and Review of Current Pediatric Literature. Pediatric Gastroenterology, Hepatology & Nutrition. 2019; 22(6):565-570. PMID: 31777722
Reddy P., Applebaum J., Adelman J., Lobritto S., Understanding the Risk of Wrong Dose Errors in Liver Transplant Recipients using a Validated Automated Measurement Tool: A Proposal. Poster Presentation at Society for Pediatric Liver Transplantation 2021, Hybrid Format Conference
Reddy P.*, Cantor A.*, Griesemer A., Lobritto S., There's No Such Thing as a Free Liver. Poster Presentation at Society for Pediatric Liver Transplantation 2021, Hybrid Format Conference