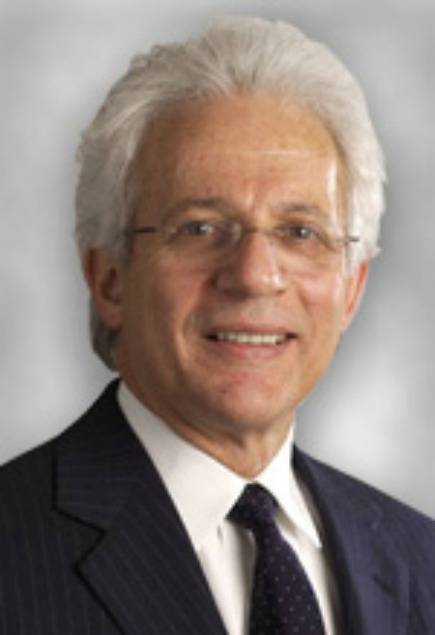 Richard M. Green, MD
Associate Chief, Division of Cardiac, Thoracic and Vascular Surgery NewYork-Presbyterian/Columbia University Medical Center , New York, NY
Expertise:
Abdominal Aortic Aneurysm
Carotid Artery Surgery
Revascularization
Surgery
Thoracic Aneurysm
Vascular Surgery
About:
Richard Green, MD, FACS, is known for his expertise in both open and percutaneous vascular procedures, and is now concentrating on complex open surgeries and aortic surgery. His journal and book publications focus primarily on aortic surgery, carotid surgery, and thoracic outlet surgery.
Dr. Green has longstanding experience in fostering collaboration across traditionally separate specialties in order to promote optimal care for patients with vascular disease. As the Associate Chief of the newly merged Division of Cardiac, Thoracic, and Vascular Surgery at NYP/Columbia, Dr. Green is very pleased to be shepherding the new division's emergence as a collaborative entity.
In practice for over 40 years, Dr. Green has been named by Castle Connolly as one of the top doctors in the United States. He is a prominent member of societies and committees including the US MEDCAC Steering Committee, the Society for Vascular Surgery (numerous positions including President from 2002-2006), and others. He serves as an examiner in the Vascular Surgery Certifying Examination and he is an editorial reviewer for Circulation, Journal of the American College of Surgeons, Cardiovascular Surgery, and The Journal of Vascular Surgery. He serves on the Editorial Board of Perspectives in Vascular Surgery and Journal of Cardiovascular Surgery.
Honors:
New York Top Doctors, 2004-2013
America's Top Doctors, 2003-2013
Binkley Professor, UCSF, CA, 2009
Robert R. Linton Professor and Lecture, Mass General, Boston, MA, 2005
Richard M. Green, M.D. Award, Presented by Dr. Enrico Ascher, Maimonides Medical Center, 2002
Best Doctors in America Award, 1992-1995, 2001-2002
University of Rochester Merit Scholar, 1979
Upjohn Achievement Award, 1975
Publications:
J.D. Horton, S. Haulon A. Khoynezhad, RM Green, M A Borger, FF Mussa: Endovascular Repair of Type a Aortic Dissection: Current Experience and Technical Considerations, Semin Thoracic Surg, http://dx.doi.org/10.1053/j.semtcvs.2015.12.004
N. Nassiri, Y Dudiy, A. Rachakonda, K. Qato, A. Carroccio, RJ Rosen and RM Green: Does Complete Eradication of Isolated Type II Endoleaks with Glue Embolization Affect EVAR Outcomes? Journal of Vascular Surgery, 58 (4) 1158-1159 October 2013
N. Nassiri, R. Kapoor, K. Qato, RJ Rosen, H Al Moutran, PD Constantino, RM Green: Endovascular Palliation of Multivessel Blowout Syndrome in the Setting of a Nonresectable Neck Sarcoma. Annals of Vascular Surgery 27 (1) September 2012.
N.Nassiri, A.Jain, D.McPhee, B.Mina, R.Rosen, G.Giangola, A.Carroccio, R. Green: "Massive and Submassive Pulmonary Embolism: Experience with an Algorithm for Catheter-Directed Mechanical Thrombectomy." Annals of Vascular Surgery July 2011
Rosen RJ, Green RM: "Endoleak Management following Endovascular Aneurysm Repair". J Vascular Interventional Radiology 19:S37-S43 June 2008
Rosen RJ, Green RM: "Hypogastric Artery Embolization and Endografting". Endolvascular Today 6 (2) 82-85
Chiam P, Roubin G, Panagopoulos G, Iyer S, Green R, Brennan C, Vitek J: "One Year Clinical Outcomes, Midterm Survival, and Predicators of Mortality After Carotid Stenting in Elderly Patients". Circulation, Journal of the American Heart Association 119; 2343-2348 April 2009
Chiam PT, Roubin GS, Iyer SS, Green DM, Soffer DE, Brennan C, Vitek JJ, " Carotid Artery Stenting in elderly patients: importance of case selection". Catheter Cardiovasc Inter. 2008 Sep 1;72(3):318-24. Doi:10.1002/ccd.21620
Fairman A, Gray WA, Scicli A, Wilburn O, Verta P, Atkinson R, Yadav J, Wholey M, Hopkins LN, Raabe R, Barnwell S, Green RM: The CAPTURE Registry "Analysis of Strokes Resulting From Carotid Artery Stenting in the Post Approval Setting: Timing, Location, Severity and Type". Annals of Surgery 246 (4) 208-215 October 2007
Grey WA, Yadav JS, Verta P, Scicli A, Fairman R, Wholey M, Hopkins LN, Atkinson R, Raabe R, Barnwell S, Green RM: The CAPTURE Registry "Results of Carotid Stenting with Embolic Protection in the Post Approval Setting." Cathet. Cardiovasc. Intervent. 70:1025-1033, 2007.
Branchereau A, Macdonald S, Wholey M, Busquet J, Green RM, Gray W: "Perspectives on Recent CAS Trial Data". A discussion on what can be learned from studies that seem to offer conflicting results. Endovascular Today 6 (2) 22-44
WA Green, JS Yadav, P. Verta, A. Scicli, R Fairman, M Wholey, Ln Hopkins, R Atkins, R Raabe, S Barnwell, RM Green "The CAPTURE registry: Predictors of outcomes in carotid artery stenting with embolic protection for high surgical risk patients in the early post-approval setting. Catherization Cardiovascular interventions, Volume 70, issue 7. Dec 2007
Wolford HY, Surowiec SM, Hsu JH, Rhodes JM, Singh MJ, Shortell CK, Illig KA, Green RM, Waldman DL, Davies MG: Stacked Proximal Aortic Cuffs: "Off -the-Shelf" Solution for Treating Thoracic Aortic Pathology. J of Endovascular Therapy 12:574-578 2005
SCAI/SVMB/SVS Writing Committee - Rosenfield K, Babb JD, Cates CU, Cowley MJ, Feldman T, Gallagher A, Gray W, Green RM, Jaff MR, Kent CK, Ouriel K, Roubin GS, Weiner BH, White CJ: Clinical competence statement on carotid stenting: Training and credentialing for carotid stenting-multispecialty consensus recommendations. J of Vascular Surgery 41(1) 160-68 2005
Surowiec SM, Davis MG, Eberly SW, Rhodes JM, Illig KA, Shortell CK, Lee DE, Waldman DL, Green RM: Percutaneous angioplasty and stenting of the superficial femoral artery. J of Vascular Surgery 41(2) 2005
Selected Book Chapters Green, RM. Transaxillary Operative Management of Thoracic Outlet Syndrome. Stanley Veith Wakefield. 2015
Green, RM. Subclavian - Axillary Vein Thrombosis. Rutherford's Vascular Surgery Text. Edition 2005.
Green, RM. Axillary/Subclavian Vein Thrombosis (CLOT) and its Treatment. American Venous Forum, Handbook of Venous Disorders Third Edition (Hodder Arnold, London, 2009)
Green, RM. Selection and Choice of Endovascular Grafts for Abdominal Aortic Aneurysm. In: Modern Trends in Vascular Surgery. Surgery of the Aorta and It's Body Branches. Morasch, Perace & Yao. 2010
Green, RM. The Role of Prophylactic Angicoagulation in the Surgical Patient. In: Mosby's Current Problems in Surgery. Samuel A. Wells, Jr., M.D. Editor. 2002.
Green RM. Neurologic Complications of Abdominal Aortic Reconstruction. In: Ernst & Stanley editors. Current Therapy in Vascular Surgery Fourth Edition. 2000.
Ouriel K, Green RM. Repair of Femoral and Popliteal Artery Aneurysms. In: Nyhus LM, Baker RJ and Fischer JE editors. Mastery of Surgery Third Edition, Vol II. Little, Brown & Co.1997.
Green RM. Management of Spontaneous Dissection and Fibromuscular Dysplasia of the Carotid Artery. In Yao and Pearce's Arterial Surgery Management of Challenging Problems Appleton & Lange 1996.