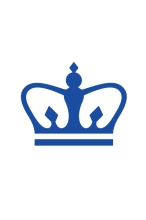 Expertise:
Dialysis Access Procedures
General Surgery
Kidney Transplant Surgery
Kidney Transplantation
Laparoscopic Living Donor Nephrectomy
Living Donor Transplantation
Pancreas Transplantation
Renal Transplant
Transplant Surgery
About:
Soo Youn Yi, M.D. is a kidney and pancreas surgeon.  She has a particular interest in the ethics of transplant and is on the ASTS ethics committee. 
Publications:
Lindner, B. K., Lakhani, S. A., Cooper, M., Nguyen, B. M., Vranic, G., Yi, S. Y., & Abrams, P. (2023). Evaluation of a multidisciplinary, multimodal pain management protocol following pancreas transplantation. Clinical Transplantation, 37(1), e14856. DOI: 10.1111/ctr.14856
Yi, S. Y., Thomas, B., & Cooper, M. (2021). Updating deceased donor kidney allocation—what are the challenges?. Current Transplantation Reports, 8(3), 183-190.
Yi SY, Rosenberry P, Leeser DB.  Treating Disadvantaged Venous Anatomy with the GORE Hybrid Vascular Graft.  Endovascular Today. 2016; 16: 17-19.
Eudailey KW, Yi SY, Mongero LB, Wagener G, Guarrera JV, George I. Trans-diaphragmatic left ventricular venting during peripheral venous-arterial extracorporeal membrane oxygenation. Perfusion. 2015 Nov;30(8):701-3.  DOI: 10.1177/0267659115592468.  PMID: 26112705.
Yi SY, Shaw K, Costa N, Leeser DB.  Pancreas Transplant at the University of Maryland.  Clinical transplants.  2015; 31:113.  PubMed PMID: 28514573.
Tejani M, Yi SY, Eudailey KW, George I, Guarrera JV, Wagener G. Extracorporeal membrane oxygenation as a rescue device for postreperfusion cardiac arrest during liver transplantation. Liver Transplantation. 2015 Mar 1;21(3):410-4.  DOI: 10.1002/lt.24056.  PMID: 25482537.