No more back pain, better quality of life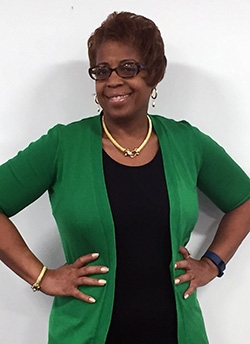 Levella Haile is a financial advisor who helps patients at NYP/Columbia deal with insurance issues. She recently learned what it's like to be on the other side of the desk.
"No one asks to be sick and worry about how to pay their bills. I do my best to help people through this challenging process," Levella says. "But it was only in becoming a patient myself that I saw how important this hospital's special brand of TLC can be."
At age 54, Levella went to Dr. Jeffrey Ascherman for a breast reduction surgery that would change her life, allowing her to sit at the computer without her bra straps leaving excruciating welts in her shoulders, severe back problems, and pain radiating down in her arms and fingers. It took her almost a decade to seek help for a worsening situation that she assumed was related to her weight.
When Levella had a sonogram of a small breast cyst, her radiologist suggested that she think about a breast reduction. "I was in my 40s and didn't pursue it then, thinking I could just live with the discomfort and everything would get better if I lost a few pounds."
Levella found a trainer and started hitting the gym six days a week. Soon she was several dress sizes thinner, but her back and arms continued hurt just as much. "I couldn't train any harder," she says, "I'd reached my limit and couldn't manage lunges or leg presses because of my bad back. And while I'd lost 80 pounds and changed my body shape, I still was popping Advil left and right. Even with a special chair with arm rests, I found it hard to work in front of a computer every day."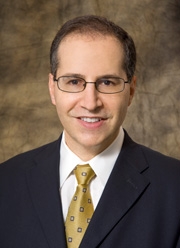 Finally Levella consulted Dr. Jeffrey Ascherman, Site Chief of the Division of Plastic Surgery at Columbia. But she also did her homework, and spoke with two other specialists in the New York area.
"One doctor focused on the breast lift and worried that my insurance wouldn't pay him," Levella says, "Another said I had beautiful skin and predicted I'd heal quickly. But Dr. Ascherman was the only who understood the level of pain I was experiencing, and said that I would feel much better after surgery. His assistants then called my insurance carrier, sent them several pictures, and explained why this procedure was medically necessary. His whole team was wonderful."
Levella had her breast reduction surgery in August 2017. Two weeks later, she had dinner with her trainer who said, "You look fantastic. So what are we going to do next?"
"I'm looking forward to my first mini-marathon," Levella said, "I can do this now, without unbelievable back pain. If I tried that before, I'd be bleeding at the shoulders as my bra straps cut into my skin, and I wouldn't get through the first mile. Now I can't wait to train for this event, and plan to send Dr. Ascherman a photo of me crossing the finish line."
Levella is also excited about doing free weights, leg lifts, and core-strengthening exercises―"all the younger people do at the gym."
Since her surgery, she has gone from a size 36GG to a 32C. At 5"7" she weighs 165 pounds and plans to shed another 15 now that she can workout with no discomfort. "I feel like I'm 44 again," she says, "And I'm looking forward to a whole new chapter in my life. I want to tell other women, you don't have to suffer like I did. If you're a candidate for this kind of surgery, do it now. Don't wait!"