Our Programs  |  Research & Clinical Trials  |  Resources & Guides   |  Contact Us
Treating cancer is a team effort. It requires specialists from all different medical fields to come together and partner with patients to form the best management plans. Sometimes those plans will center around medications and/or radiation therapy, but for many types of cancer, surgery will play an important role. If you or a loved one has been diagnosed with cancer and may be in need of surgery, you can rely on the expert care of the surgeons at Columbia.
Our highly-trained surgical oncologists and surgical subspecialists leverage the resources of one of the world's top hospitals, NewYork-Presbyterian, and one of the only National-Cancer-Institute-designated comprehensive cancer centers in the country, Columbia's Herbert Irving Comprehensive Cancer Center, to bring advanced options and collaborative, empathetic care to anyone in need of surgical cancer treatment.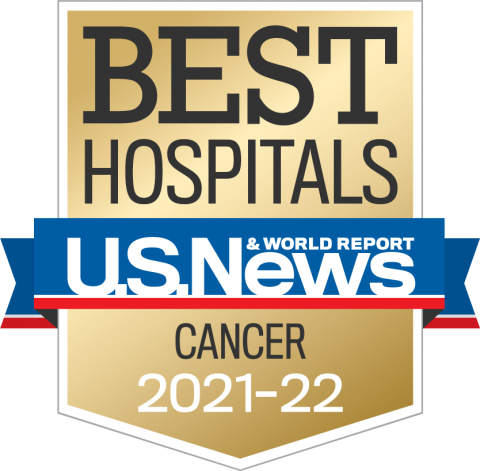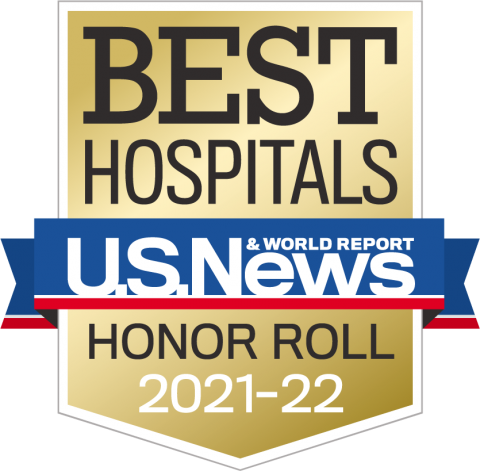 Surgical Cancer Programs
Our surgeons operate as part of highly specialized, organ-based cancer care programs. All of our specialized cancer programs share a culture of collaboration, a commitment to patient-centered care, and a dedication to research and clinical trials to bring you more and better options and advance the field of surgical oncology as a whole.
Breast Cancer Care
Our breast cancer program offers significantly better results than others, including higher survival rates, lower complication rates, and better reconstructive results than the national averages. We are proud to be recognized by the National Accreditation Program for Breast Centers (NAPBC) for the high-quality care we deliver.
Breast Cancer Care Contact: (212) 305-9676
Colorectal Cancer Care
From screening colonoscopies to complex surgery for advanced-stage disease, our surgeons have the experience to prevent and treat colorectal cancer in all its forms. Working alongside oncologists, gastroenterologists, and imaging experts, our surgeons will develop a personalized treatment plan to fit your specific goals of care. We also offer highly-specialized programs for patients whose colon cancer is the result of an inherited syndrome.
Colorectal Cancer Care Contact: (212) 342-1155
Endocrine Cancer Care (Thyroid, Parathyroid, Adrenal)
For cancers of the thyroid, parathyroid, or adrenal glands, our multidisciplinary endocrine centers provide comprehensive care from the most experienced endocrine surgeons in the region. Close coordination between the different specialists on our team allows us to give our patients better care with fewer visits, and our advanced, minimally-invasive techniques result in minimal scarring after procedures.
Endocrine Centers Contact: (212) 305-0444
Esophageal Cancer Care
For the vast majority of people facing esophageal cancer, surgery will be an important part of their treatment plan. Our chest and abdominal surgeons work closely with a team of oncologists, gastroenterologists, radiologists and more to determine the ideal approach to treat each individual case. We offer minimally invasive techniques and, thanks to our commitment to innovation and quality, our patients have some of the highest survival rates in the world.
Esophageal Center Contact: (212) 305-1909
Liver Cancer Care
Our Center for Liver Disease and Transplantation specializes in diagnosing and treating all forms of liver cancer. We are one of the few centers in the country capable of performing surgeries and transplantations on tumors other hospitals deem ineligible for surgery. In addition, our research and clinical trial programs allow us to offer experimental procedures such as molecular and targeted therapy.
Liver Center Contact: (877) 548-3763
Lung Cancer Care
Our lung cancer patients benefit from a team approach and advanced surgical techniques. Every week, our thoracic surgeons meet with pulmonologists, medical oncologists, radiation oncologists, radiation therapists, and pathologists to discuss updates and individualized treatment plans for each one of our patients. If surgery is necessary, we use pioneering minimally invasive and robotic procedures that let us remove lung tumors with smaller incisions and greater precision.
Chest & Lung Center Contact: (212) 304-7535
Melanoma Care
With access to a multidisciplinary team, our patients benefit from a coordinated approach to treating, managing, and preventing every type of melanoma. Our surgeons are skilled and experienced in a range of procedures, from standard mole removals to more comprehensive head and neck surgery and even plastic surgery. This diverse knowledge means our patients can get all their needs met in one place.
Melanoma Center Contact: (212) 305-9676
Pancreatic Cancer Care
Patients of the Pancreatic Cancer Care program at Columbia's Pancreas Center have full access to an experienced team of clinicians, oncologists, surgeons, radiologists, genetic counselors, psychiatrists, and nutritionists. They'll be working together with you, your family, and any outside physicians you may have, to create the best possible treatment plan to meet your personalized goals of care.
Pancreatic Cancer Care Contact: (212) 305-9467
Pediatric Cancer Care
There are few things more challenging for a family than a diagnosis of cancer. Making sure you have all options available to you and a trusted care team that can walk you through each one can help. When it comes to surgical approaches to cancer care, treatment often comes in the form of an organ transplant—removing the diseased organ and replacing it with a healthy donor one. Our world-renowned Liver Transplant program and Kidney Transplant program lead the region in pediatric transplant care. Our team is also highly-experienced in using minimally invasive procedures to safely biopsy chest and abdominal tumors for proper diagnosis and staging.
Sarcoma Care
Treatment for sarcoma typically begins with surgery. Because sarcomas are rare and come in many different forms, it takes highly-experienced surgeons to deliver the best possible outcomes. Our sarcoma team has the experience and specialization to bring our patients the most advanced treatments, and as a result, our sarcoma patients are living longer, fuller lives.
Sarcoma Care Program Contact: (212) 305-0273
Stomach (Gastric) Cancer Care
The Gastric Cancer Care Program of NewYork-Presbyterian/Columbia University Irving Medical Center is committed to providing the highest quality of care for stomach cancers through early detection initiatives and multidisciplinary collaboration. Our specialized teams can perform the full range of diagnostic and treatment services, including wedge resections, total and subtotal gastrectomies, and lymph node dissections.
Gastric Cancer Care Contact: (212) 305-5098
Research & Clinical Trials to Improve Cancer Care
We don't settle for bringing our patients the best surgical care available—we are committed to discovering and refining the next generation of top-quality cancer treatments.
Every cancer surgeon within our department is a member of Columbia's Herbert Irving Comprehensive Cancer Center, a world-leading research institute, and participates in research and clinical trials to move the field of surgical oncology forward in an effort to help more people.
Contact Us
To get in touch and schedule an appointment, please contact one of our care programs listed above. If you do not see a dedicated program in line with your needs, please reach out to our new patient access center at (212) 305-5098.
Resources