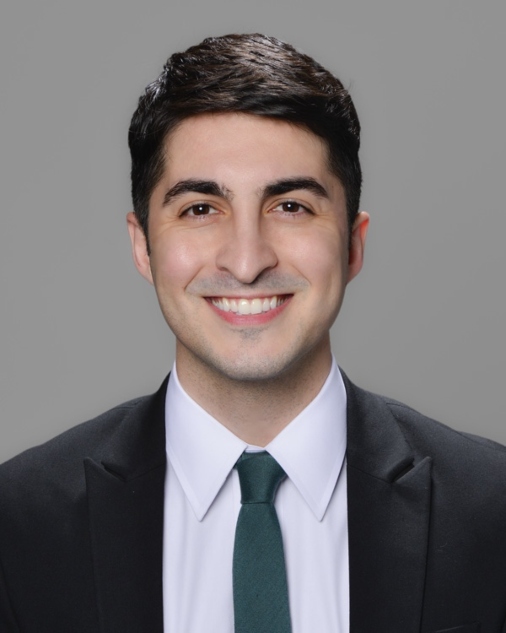 About:
Suroosh Marzban, MD, is a vascular surgeon specializing in minimally invasive endovascular techniques and open vascular surgical procedures. Dr. Marzban graduated from the University of South Florida College of Medicine and completed surgical training at the University of Chicago Medical Center and Lenox Hill Hospital in New York City. He performs surgeries at NewYork-Presbyterian Hudson Valley Hospital, Lawrence Hospital, and Columbia University Irving Medical Center.
Dr. Marzban's clinical interests include management of peripheral arterial disease, carotid disease, aortic and visceral aneurysms, dialysis access, venous disease, and complex congenital arteriovenous malformations. His academic accomplishments include publications in multiple peer-reviewed journals and presentations on Parkes-Weber syndrome and Klippel-Trenaunay syndrome at the Society for Vascular Surgery Annual Meeting.
Publications:
Smith FO, Yue B, Marzban SS, Walls BL, Carr M, Jackson RS, Puleo CA, Padhya T, Cruse CW, Gonzalez GJ, Sarnaik AA, Schell MJ,Messina JL, Sondak VK, Zager JS. Both Tumor Depth and Diameter Are Predictive of Sentinel Lymph Node Status and Survival inMerkel Cell Carcinoma. Cancer, Sept 2015; 121(18):3252-3260.
Han D, Han G, Zhao X, Rao NG, Messina JL, Marzban SS, Sarnaik AA, Cruse CW, Sondak VK, Zager JS. Clinicopathologic predictors of survival in patients with desmoplastic melanoma. PLoS One, March 2015; 10(3):e0119716
Strom T, Caudell JJ, Han D, Zager JS, Yu D, Cruse CW, Marzban SS, Messina JL, Trotti AM, Sondak VK, Rao NG. Radiotherapy influences local control in desmoplastic melanoma. Cancer, May 2014; 120(9):1369-1378.
Thareja S, Zager JS, Sadhwani D, Thareja S, Chen R, Marzban SS, Jukic DM, Glass LF, Messina J. Analysis of tumor mitotic rate in thin metastatic melanomas compared to thin melanomas compared to thin melanomas without metastasis using both the hematoxylin and eosin and anti-phosphohistone 3 IHC stain. American Journal of Dermatopathology, Jan 2014; 36(1):64-67.
Han D, Zager JS, Shyr Y, Chen H, Berry LD, Iyengar S, Djulbegovi? M, Weber JL, Marzban SS, Sondak VK, Messina JL, Vetto JT, White RL, Pockaj B, Mozzillo N, Charney KJ, Avisar E, Krouse R, Kashani-Sabet M, Leong SP. Clinicopathologic predictors of sentinel lymph node metastasis in thin melanoma. Journal of Clinical Oncology, Dec 2013; 31(35):4387-93.
Deneve JL, Messina JL, Bui MM, Marzban SS, Letson GD, Cheong D, Gonzalez RJ, Sondak VK, Zager JS. Cutaneous leiomyosarcoma: treatment and outcomes with a standardized margin of resection. Cancer Control, Oct 2013; 20(4):307-313.
Etzkorn JR, Parikh RP, Marzban SS, Law K, Davis AH, Rawal B, Schell MJ, Sondak VK, Messina JL, Rendina L, Zager JS, Lien MH. Identifying risk factors using a skin cancer screening program. Cancer Control, Oct 2013; 20(4):248-255.
Han D, Zager JS, Daohai Y, Ziuhua Z, Walls BM, Marzban SS, Rao NG, Sondak VK, Messina JL. Desmoplastic melanoma: is there a role for sentinel lymph node biopsy? Annals of Surgical Oncology, Jul 2013; 20(7):2045-2051.
Park J, Amankwah E, Anic G, Hui-Yi L, Walls BM, Park H, Krebs K, Madden M, Maddox K, Marzban SS, Fang S, Chen W, Lee J, Wei Q, Amos C, Messina JL, Sondak VK, Sellers T, Egan K. Gene variants in angiogenesis and lymphangiogenesis and cutaneous melanoma progression. Cancer Epidemiology, Biomarkers & Prevention, May 2013; 22(5):827-834.
Deneve JL, Turaga KK, Marzban SS, Puleo CA, Sarnaik AA, Gonzalez RJ, Sondak VK, Zager JS. Single-institution outcome experience using AlloDerm as temporary coverage or definitive reconstruction for cutaneous malignancy defects. The American Surgeon, May 2013; 79(5):476-482.
Farma JM, Zager JS, Barnica-Elvir V, Puleo CA, Marzban SS, Rollison DE, Messina JL, Sondak VK. A collision of diseases: chronic lymphocytic leukemia discovered during lymph node biopsy for melanoma. Annals of Surgical Oncology, Apr 2013; 20(4):1360-1364.
Han D, Marzban SS, Han G, Messina JL, Sondak VK, Zager JS. The unique clinical characteristics of melanoma diagnosed in children. Annals of Surgical Oncology, Nov 2012; 19(12):3888-3895.