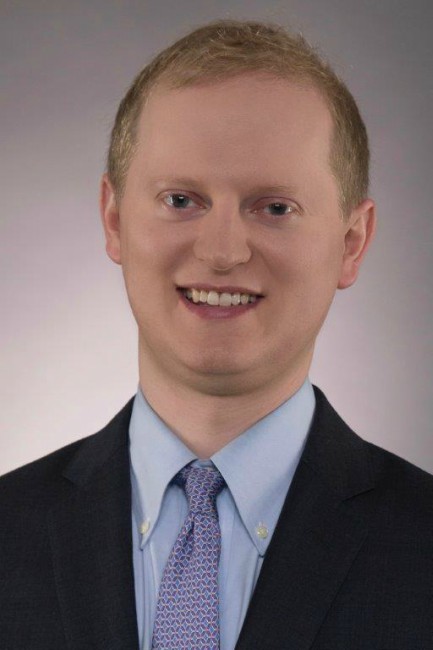 Expertise:
Thoracic Surgery
Thoracic and Cardiac Surgery
About:
B. Payne Stanifer, MD, MPH has been with the Department of Surgery at NewYork-Presbyterian/Columbia University Irving Medical Center since 2017. He completed his fellowship as the chief fellow in thoracic surgery at Northwestern University in Chicago, IL where he trained under Dr. Malcolm DeCamp and Dr. Patrick McCarthy in thoracic and cardiac surgery.
His clinical interests encompass all areas of thoracic surgery including lung and esophageal cancer, thymic tumors, tracheal resection and reconstruction, and surgery for tracheomalacia (tracheoplasty), chest wall, diaphragm, benign esophageal disease, surgery for emphysema, and lung transplant. He has skills in both minimally invasive and complex open surgery of the chest and the abdomen. Dr. Stanifer has a special interest in complex VATS pulmonary surgery including lobectomy and segmentectomy. He prefers minimally invasive techniques such as laparoscopy and VATS for the esophagus whenever possible but performs all forms of esophagectomies based on the patient's needs.
Dr. Stanifer has authored numerous presentations, abstracts, and publications on topics in thoracic surgery such as lung cancer, tracheal surgery, spontaneous pneumothorax, and interstitial lung disease. His research at Columbia has focused on oncology with particular interests in clinical trials, outcomes, and the epidemiology and mechanisms of lung cancer in non-smokers, especially women.
He is one of the founders and directors of the Women's Lung Center within the Price Family Center for Comprehensive Chest Care. This multidisciplinary center focuses on unique issues facing women including lung cancer in non-smokers and metastatic cancers.
Dr. Stanifer completed his general surgery residency at Dartmouth-Hitchcock Medical Center and Dartmouth Medical School in New Hampshire. He is Board-certified in general surgery. While at Dartmouth, he obtained a Master of Public Health degree from Harvard with a focus on management and health policy. During his time at Harvard he was a Carson Family Scholar.
He graduated medical school from the James H. Quillen College of Medicine at East Tennessee State University where he was a Quillen Medical Scholar. While a student at Quillen, he completed a research fellowship at the National Institutes of Health in Bethesda, MD.
He is a graduate of the College of William and Mary where he focused on molecular and evolutionary biology. His research won a Howard Hughes Student Research grant. He has extensive volunteer experience in underserved areas and was an intern for the Association of Clinicians for the Underserved in Washington, D.C.
He can be reached at (212) 305-3408.
Honors:
Joint Council on Thoracic Surgery Education Jeopardy Competition Finalist, 2015, AATS, Seattle, WA
STS Legislative Fly-In and American College of Surgeons Leadership and Advocacy Scholarship, 2015, Washington, D.C.
Maine and New Hampshire Chapters of the American College of Surgeons 2012 Annual Resident Research and Paper Competition Prize Winner
Carson Family Scholarship at the Harvard School of Public Health
Publications:
Stanifer, B. Payne, Decamp, Malcolm. "Role of Lung Biopsy in Interstitial Lung Disease" Pearson's Thoracic & Esophageal Surgery 4th Edition. * In Press.
Mehta CK, Stanifer BP, Fore-Kosterski S, Gillespie C, Yeldandi A, Meyerson S, Odell DD, DeCamp MM, Bharat A. Primary Spontaneous Pneumothorax in Menstruating Women Has High Recurrence. Ann Thorac Surg. 2016 Jun 24. pii: S0003-4975(16)30400-3. doi: 10.1016/j.athoracsur.2016.04.069.
Stanifer, BP, Dragnev KH, Delong PA, Tilluckdharry LO, Rigas JR, McGowan AK, Kopar PK, Nugent WC, Erkmen CP. 2011. KRAS and EGFR Results from EBUS Evaluation of Mediastinal Adenopathy. Chest 2011, Honolulu, Hawaii: American College of Chest Physicians.
Stanifer, BP, Dragnev KH, Delong PA, Tilluckdharry LO, Rigas JR, McGowan AK, Kopar P, Nugent WC, Erkmen CP. 2011. EBUS Results on Patients with Previous Malignancy and New Mediastinal Adenopathy. Chest 2011, Honolulu, Hawaii: American College of Chest Physicians.