Women's Lung And Health Center
Women are disproportionately overrepresented in many diseases of the lung. The Women's Lung and Health Center is focused on providing the best and most efficient care for women with lung diseases.
OUR SERVICES
Our multidisciplinary team partners with women to develop unique and comprehensive plans for everyone we treat.
In addition to our core care and treatments services, we offer many supportive resources such as nutritional counseling, survivorship programs for those facing cancer, and personal guidance to navigate the often-confusing medical system. 
We are committed to improving the quality of our care through research and data.  We are currently developing research protocols to help better characterize lung cancer in non-smokers and to identify potential risk factors in women to help achieve an earlier diagnosis.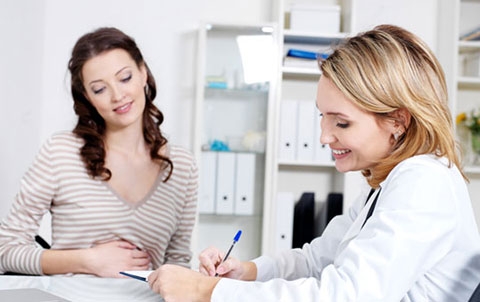 CONDITIONS WE TREAT
Our center grew out of a need to address the specific ways lung diseases affect women. Because women have different symptoms than men for many lung diseases, they often go misdiagnosed or underdiagnosed.
Women make up a little under 50% of lung cancer patients overall, but make up 2/3 of non-smokers who get lung cancer. Often these patients are young and present with advanced stage disease. The reasons for this are currently unclear and a major focus of the Women's Lung and Health Center.
The number of women developing chronic obstructive pulmonary disease, or COPD, has risen rapidly in the last few decades. Women may be more susceptible to the effects of cigarettes and other noxious substances than men, and understanding these gender differences in symptoms and finding better ways to tailor treatment are central goals of our Women's Health and Lung Center.
Another lung disease that disproportionately affects women is autoimmune interstitial lung disease, or Autoimmune ILD. ILD is a broad category of diseases that all feature inflammation and/or fibrosis of the lung's interstitium--the area surrounding the air sacs within the lungs. Autoimmnue ILD is seen most commonly in young women who are non-smokers. Early recognition and intervention of autoimmune ILD has a good prognosis, which is why we work closely with our rheumatology division to identify autoimmune diseases such as rheumatoid arthritis and systemic sclerosis that might lead to ILD.
In addition to robust programs for COPD and ILD (including non-autoimmune subtypes), the Women's Lung and Health Center has experience with numerous other diseases affecting the lungs, including:
Asthma
Lung cancer
Bronchiectasis
Non-tuberculosis mycobacterial lung infections
OUR TEAM
We have created a robust multidisciplinary team of leading experts with a focus on treating the unique lung issues that women face.
Thoracic Surgery ‒ B. Payne Stanifer, MD, MPH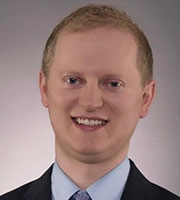 Payne Stanifer is the surgical director and founder of the Women's Lung and Health Center. He started the center after taking care of many non-smoking women with advanced stage lung cancer during his training. Read more.
Pulmonology ‒ Angela DiMango, MD
Angela DiMango has practiced Pulmonary and Critical Care Medicine at Columbia University for over twenty years and has a special interest in bronchiectasis, COPD/emphysema, asthma and non-tuberculous mycobacterium. Read more.
Pulmonology ‒ Keith Brenner, MD
Keith Brenner's focus is on providing excellent care to patients with COPD and asthma in the office and hospital setting. Read more.
Medical Oncology ‒ Catherine Shu, MD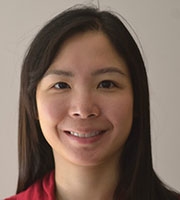 Catherine Shu is a board-certified medical oncologist specializing in the treatment of thoracic cancers, especially lung cancer. Read more.
Pulmonology ‒ Nina Patel, MD
Nina Patel is focused on the development of diagnostic and treatment plans for patients with interstitial lung disease. Read more.
CONTACT US
We're located at 161 Ft. Washington, New York, NY.
Call us at (212) 305-3408 to make an appointment or learn more.