Aortic Valve Repair and the Ross Procedure
Traditionally, patients with leaky aortic valves – known as aortic regurgitation – have had no choice other than valve replacement with mechanical, animal, or human homograft valves. Recently, techniques have been developed to repair these aortic valves, avoiding the need for blood thinners or early reoperation. One such procedure is known as the David procedure, in which the aortic valve and root are reconstructed and reshaped. Columbia surgeons have one of the world's largest experiences with the David procedure, and offer this as a routine treatment of aortic regurgitation in appropriate patients.
The Ross Procedure is a surgical option for children and young adults with diseased aortic valves or aortic valve failure. In this advanced aortic valve operation, a diseased aortic valve (which is either leaking or stenotic) is removed and the patient's own pulmonary valve is substituted in its place. Columbia is one of the few institutions in the world specializing in this complex operation. Using a patient's own valve tissue, the Ross procedure eliminates the need for a replacement for as many as 10 years, and also eliminates the need for blood thinners. This is especially well suited for children and adolescents for whom artificial valve options are limited.
Aortic Valve Repair or Replacement?
The decision whether to repair or replace the aortic valve begins during the first office consultation. The first appointment often leads to the surgeon listening to the patient's chest and examination by echocardiography. The surgeon views the results together with the patient, at which time the possibility of repair is discussed.
Factors that affect the decision include:
the presence of significant calcium on the valve;
the presence of connective tissue disorders with more than one leaflet prolapsing;
significant fenestration of the valve; or
progressive leaflet deterioration.
At the time of surgery, transesophageal echocardiography (TEE) provides good three-dimensional imaging of the valve and helps to guide the surgeon. Once the aorta is visible, then final decision can be made to either repair or replace the aortic valve. The most important determinant is whether a repaired valve will last longer than a prosthetic.
In assessing the valve, the surgeon looks at its appearance. We ask several questions to make an informed, evidence-based decision. Is there a broken leaflet? Is it normal in appearance, or not? Is it bicuspid (abnormal) or tricuspid (normal)? If it is bicuspid, is the orifice large enough to repair any stenosis? Is the valve leaking at all? Extensive repair to achieve normal functioning may not be in the patient's best interest, but if the defect is correctable, then it may be worth doing.
If you suspect an aortic emergency, call the Aortic Emergency Hotline: (844) 792-6782 (844-79-AORTA).
Next Steps
If you are in need of help for an aortic condition, we're here for you. Call us now at (844) 792-6782 or fill out our online form to get started today.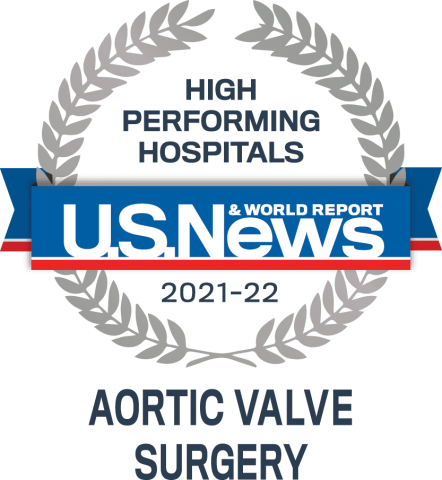 Related Topics