In patients who are not candidates for surgery, or who are high-risk for surgery, new innovations led by Columbia cardiac surgeons and interventional cardiologists in the Heart Valve Center have allowed patients to undergo aortic valve replacement using catheters inserted from the leg arteries.
The Heart Valve Center at NewYork-Presbyterian/Columbia has a long history of clinical and academic leadership in the care of patients with valve disease. This program is led by Director Susheel K. Kodali, MD, an interventional cardiologist and highly skilled disease specialist. Core team member Isaac George, MD, is one of just a few physicians in the world trained in cardiac surgery and interventional techniques. Tamim Nazif, MD, an interventional cardiologist, directs clinical services at the Heart Valve Center and co-directs clinical research at the Center for Interventional Vascular Therapy. Rebecca T. Hahn, MD, the Director of Interventional Echocardiography, is also a key member of the physician leadership team. Her opinion is sought by hundreds of physicians every year who want their patients to benefit from her advanced imaging and diagnostic expertise.
Our physicians collaborate with a robust team of clinical specialists including an experienced team of Physician Assistants, Clinical Coordinators, and Research Coordinators who compassionately attend to all patient needs. Our program's success has been built upon the commitment of the heart team across the continuum of patient care. Together, the team assesses each patient using state-of-the-art diagnostic tools and recommends appropriate treatment solutions including interventional and surgical options and medical therapy based on what is in the best interest of the patient. We are committed to comprehensive communication amongst our team, with the patient, with family members, and with referring physicians to ensure that everyone stays informed and involved in the patient's care.
Next Steps
If you have heart disease and need help, we're here for you. To get started today, call (212) 305-2633 or use our appointment request form.
Image: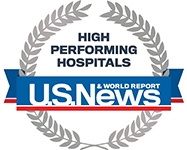 Heart Surgery Guides: What to Expect