Here's What You Need to Know Before Your Surgical Appointment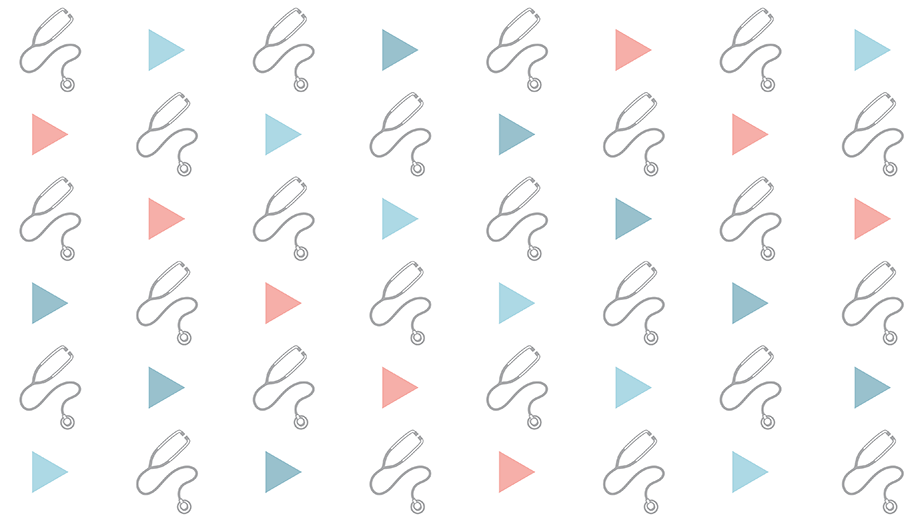 It's May 2020 and a lot still seems uncertain. There's no way to sugarcoat it; the world is in flux and safety is still very much a commodity to protect. That's why we are exhausting every precautionary measure as we open our doors to daily surgical care once again. One thing we can guarantee: we will be transparent and forthright throughout this process. 
Our reopening plans begin with the work of our preparedness teams. They analyzed the layout of each and every space and determined social distancing patterns for hallways, elevators, waiting rooms, and exam rooms. Hand sanitizer is plentiful corner to corner, floor to floor. Patient volume is limited to avoid traffic jams and overflow, and your care teams and clinicians are equipped with everything needed to follow our protocols for distancing, safety, and hygiene. We are ready for you.
To answer the most pressing questions we went right to the source, Francine Castillo, Director of Practice Operations, to discuss what to expect when you come to the hospital.
Starting with the big question, who's coming in for appointments?
It's important to know that things are still changing. But as of last week, we started seeing patients in our offices daily—patients with more urgent issues who need to come in for procedures, physical exams, testing. And we are keeping volume very limited hour to hour to ensure your safety with strict social distancing measures, staggered appointments, and screenings. 
So, that means still no elective procedures at this time?
Correct. We're still not open to elective surgeries for outpatient cases yet, but all of our surgeons have been approved to operate at both the [David H.] Koch Center and Lawrence Hospital, so when the state determines it's safe to begin elective outpatient surgery again we will be ready to go with as much availability and flexibility as we can provide safely. We know it's been hard on our patients waiting to get procedures done. Doing it safely is everyone's top priority, when it's time we will be more than ready.
How does your doctor determine what's urgent?
Right now, the decision is being left up to your physician. Some are of course clear cut, really urgent cases are moved to the front. But say you're having a vein issue that may be viewed as cosmetic generally, and you're in a lot of discomfort or pain, that could fall under the urgent category. And if you're in need of surgery, your surgeon will submit a form to get scheduling approval. No matter what though if you're having an issue, you should call your doctor and get checked out, whether by video or in person.
What happens if you're in a lot of pain? Say I'm having a vascular issue and I called the office, my message would be relayed to my doctor to determine the next steps?
Yes, they may start with a video visit right away to make sure and check-in as quickly as possible, or they could just say "you need to come in." And for appointments like follow-ups and check-ins, video visits have been really great. You don't have to travel and you get face time with your doctor quickly. 
I'll link to our article on video visits here. But if you need to come in for an appointment, what's the screening process like when you arrive?
Well, first be wearing a mask. You must have a mask on to enter the building. And if for some reason you don't have one, we will have a mask waiting for you, but still come in wearing a cloth covering. Then you'll enter one of the designated entrances, likely the Herbert Irving Pavilion or Milstein entrance. Security is there, but you don't have to show your ID anymore, and there are three stations set up with an MA, RN, or NPA at each station. And depending on if there's a line, you go to a station, they take your temperature and also confirm your appointment.
Every patient is still required to enter the hospital by themselves, is that right? 
Yes, that is still the policy in place. Please don't try to come in with a guest at this time because we can't let them in, even though we wish we could. And your guest can't wait downstairs, they'll be stuck out on the sidewalk as no businesses are open and no waiting areas are available. We know it's hard, but the only patients allowed in with one guest are children, our pediatric patients, or those pre-cleared with special needs. Otherwise, we have escorts available to get you where you need to go.
What will elevators and waiting rooms be like?
Right now our goal is to actually avoid the waiting rooms as much as we can and get you right back to the exam room. So your wait time will likely be very short or less than it was before. But there are escorts at the elevators and in hallways to ensure proper distancing, only permitting 4 to an elevator, and that lines are properly spaced. 
Part of the preparation was setting up waiting rooms with proper spacing and signage. Chairs are marked for designated seating and the areas are cleaned between every single patient. It's actually very calm, people are very cognizant about spreading out. We're quick to adapt!
Do you need to get a COVID test before coming in for your appointment?
Not unless you are having a procedure. That's the biggest thing we've gotten underway here this week—COVID testing for every patient who is having surgery. It's still a bit difficult to be honest because we don't have easy testing locations to send people to, not all tests out on the market are adequate. I spoke with the Director of Labs from NYP and he said: "There are no SARS-CoV2 tests that we are comfortable with the results on the market at this time." They brought one in and determined it missed many low-level positive cases, and that's especially unsafe for asymptomatic patients in procedure areas. 
We're still setting up a system for surgical patients to get COVID tested 1 or 2 days before their procedure, or along with their other pre-op labs, but right now we are having people come in the morning-of to get the test done here.
Okay, what if I've just finished chemo and radiation and it's time for my cancer surgery. How different will this experience be?
Right now, you know, these operations are of course following the same approval process I mentioned. But the main difference is that you will have to come by yourself. That's the hardest part. But once you're here it should be much of the same experience. Right now you'll get your COVID test that morning, but hopefully, soon that will happen 1 to 2 days beforehand. Then day-of you'll start by seeing your nurse practitioner or doctor for an exam, go down to the lab, and get regular tests. All the same pre-op stuff, then go in for your procedure.
Is there a process in place to notify family or designated caregiver with updates throughout and after the procedure? 
Absolutely, they can expect a phone call. Most of our surgeons are calling right from their cell phones. And then later on, when in inpatient recovery, video chats through FaceTime or Skype are facilitated. Ipads are available so your loved ones can speak to your surgeon with you and be in the room, so to speak.
What about procedures that are outpatient? Without a visitor by your side how will you get home?
That's the biggest thing we're trying to figure out. It's something we are rightfully very strict about under normal circumstances—you can't be discharged without someone to take you home. Right now, it's falling on our offices to contact your loved one and ensure safe discharge, escorting you to the entrance for pick up. I wish I had a better answer, but I promise we will be updating this as soon as we can.
Good to know. We'll update this article as soon you do! Is there anything else we need to know?
It's a good idea to call your physician's office right before you arrive, from your car or before you enter the building. That way they can let you know whether to come up right away or to hold off a few minutes and avoid wait times at the screening stations or waiting room. The last thing, I ask that you just be flexible with us, we're doing everything we can to keep you safe. Maybe you're an early bird and normally you like to have all your appointments at 9 am, but right now it may be best for you to come in the afternoon while we are social distancing. Things like that.
Great advice. So, most important: wear a mask and don't bring a guest. And exercise flexibility.
That's it. You know, all of our patients who come in are very respectful, very understanding, wearing masks. It's no surprise, everyone gets it. We're calm, we're prepared, and we want to make you feel as comfortable as possible while being as safe as possible providing the top notch care you've come to expect.
Related: