Hypertrophic Cardiomyopathy Center at NYP/Columbia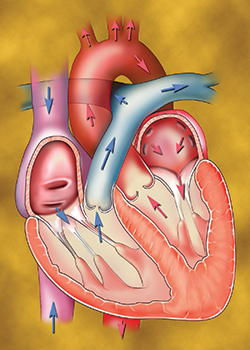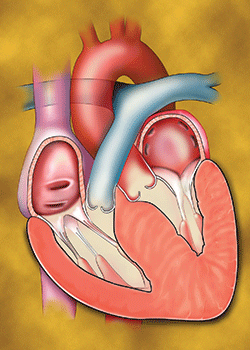 Hypertrophic cardiomyopathy (HCM) affects approximately one in 500 Americans. It is the most common genetic condition affecting the heart and is a leading cause of heart failure symptoms and sudden cardiac death in the young, although it can affect patients well into their 80s and 90s. In this disease, the heart muscle becomes abnormally thick and stiff, limiting the heart's ability to pump. This can lead to a backup of blood into the lungs and a variety of symptoms: chest pain, shortness of breath, and dizziness on exertion. In addition, patients with HCM are at higher risk of sudden cardiac death due to abnormal rapid heart rhythms. A minority of HCM patients may experience heart failure and require transplantation.
The Hypertrophic Cardiomyopathy Center at NYP/Columbia is a comprehensive, multidisciplinary program that offers patients essentially every treatment option.
Jonathan Ginns, MD, Co-Director of the HCM Center, supervises the medical management of HCM patients. About 60 to 80% of patients develop obstruction of the left ventricular outflow tract (LVOT). Patients with this type of HCM are first treated with medications (beta blockers and calcium channel blockers). If these fail or if patients are intolerant to the medications, there are two surgical options.
Alcohol Septal Ablation
Alcohol septal ablation (ASA) is performed in the cardiac catheterization laboratory without opening the chest. After threading the catheter through the aorta and into the heart, the specialist delivers a tiny amount of alcohol to the coronary artery branch that supplies the area of septum with abnormal thickening. This causes cell death in the thickened heart muscle, thus relieving the obstruction. The procedure can be repeated if more tissue needs to be treated. ASA is non-invasive and involves less discomfort. Most patients are hospitalized for two to three days.
Septal Myectomy
This surgical procedure cuts the thickened ventricular wall to relieve LVOT. Few centers offer it because it requires highly specialized training and experience. Hiroo Takayama, MD, PhD, Co-Director of the HCM Center, is considered one of the leading experts in "extended septal myectomy." Dr. Takayama removes a deeper, more extensive portion of the heart muscle than most surgeons. This produces longer lasting, more effective outcomes than standard myectomy, with extremely low risk. Dr. Takayama eliminates or substantially reduces LVOT obstruction in over 90% of patients, reduces mitral regurgitation, improves exercise capacity, and improves patients' quality of life—with less than a 0.5% mortality rate.
Learn more at columbiasurgery.org. To make an appointment at the HCM Center, please call 212.305.8013.