Adult Congenital Heart Disease: Meeting the next generation of challenges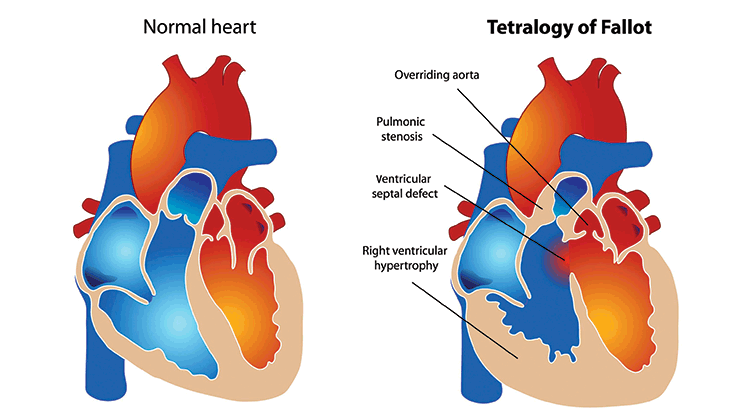 Babies born with heart defects are now more likely to be successfully treated and grow into healthy adults. Yet this has created a new set of challenges: how to care for the first-generation who had childhood surgeries for congenital heart disease.
These patients face problems that simply were not anticipated when they received treatment decades ago, says Dr. Marlon Rosenbaum, Director of the Schneeweiss Adult Congenital Heart Disease Center at NYP/Columbia.
The center treats approximately 3,000 adults every year, enough volume to observe the problems that arise in this unique population. Dr. Rosenbaum's team is now studying patients who had early surgery for Tetralogy of Fallot to determine if and when they should have replacement of their pulmonary valves, as adults. Tetralogy of Fallot is a constellation of heart defects that permits oxygen-poor blood to flow through the body.
"Tetralogy of Fallot patients underwent surgery to relieve obstruction of blood flow to the lungs," says Dr. Rosenbaum. "We now know that a leak in the pulmonary valve created during the repair causes significant enlargement of the right ventricle over time. But no one is really sure when to replace the pulmonary valves in these patients. We have been looking at data from cardiac MRI, exercise testing, and quality of life assessment to get a better understanding of when to do this surgery. We are also seeing similar issues in patients who underwent repair of pulmonary stenosis during childhood."
Some patients with congenital heart disease have hypertrophic cardiomyopathy (HCM) which causes the heart muscle to thicken and have difficulty contracting. Dr. Jonathan Ginns, Medical Director of the Hypertrophic Cardiomyopathy Program and a senior member of the Adult Congenital Heart Disease Center, treats many adult patients with HCM. He is involved with a number of studies identifying novel treatments for these patients through collaboration with surgeons, imaging specialists, and experts in heart failure, genetics, and pediatrics.
"We have entered a new phase in the care of adults with congenital heart disease," says Dr. Rosenbaum. "The first two decades of surgical repair demonstrated to us that adult survival was possible. Now we are conducting multi-center research to help us refine management that will improve longevity."
Recently, the Adult Congenital Heart Disease program recruited Dr. Matthew Lewis to promote cutting edge research and continue providing patients with the most advanced care available in this country. Dr. Lewis has a personalized medicine grant and is a valuable addition to our team.
To serve the growing population of Adults with Congenital Heart Disease, we have added practice locations at the Tully Health Center in Stamford, CT, at the Vizza Pavilion in Roslyn, Long Island, and downtown Brooklyn.
To learn more or to schedule an appointment, please call 212.305.6936.