Advances in Mitral Valve Surgery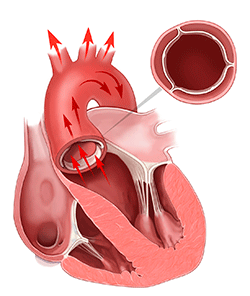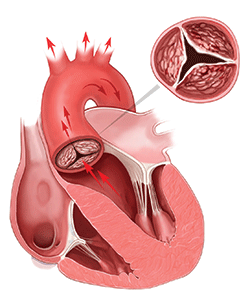 The mitral valve is like a one-way door between chambers of the heart; it allows blood to move from the atrium to the ventricle while preventing backflow (regurgitation.) A variety of conditions can cause it to malfunction. In some patients, the problem may be serious enough to require surgical repair or replacement of the valve.
For many years, patients had to choose between mechanical valves, which can last many years but come with a lifelong dependency on blood thinners, and animal valves, which do not require blood thinners but usually only last 8-12 years. Today mitral valve repair has emerged as an alternative to valve replacement, and is linked to improved long-term survival in many patients. According to Michael Argenziano, MD, Section Chief of Adult Cardiac Surgery, "Mitral repair is clearly superior to replacement for most patients with degenerative mitral regurgitation. It is also more technically demanding and many centers do not perform these operations on a regular basis.
The cardiac surgery program at NewYork-Presbyterian/Columbia University Medical Center has been a leader in mitral valve repair since the 1990s, and today is one of the busiest mitral valve repair programs in the United States. Mitral repair is not a "one-size-fits-all" operation – instead, a range of specific techniques are required to handle the variety of valve abnormalities, and each patient's operation must be tailored to address a specific valve problem. At NYP/Columbia, surgeons have expertise in the full spectrum of techniques, using minimally invasive approaches whenever possible.
These include both robotic and non-robotic mitral valve repair approaches, in which the surgeon accesses the mitral valve through small incisions between the ribs. Over 1500 such procedures have been performed at Columbia to date, and surgeons around the world have come to Columbia to learn these techniques. Michael Borger, MD, PhD, Director of the Aortic Surgery Program and the Cardiovascular Institute, also provides a thoracoscopic approach, where long, narrow instruments and a video camera are telescoped through very small incisions in the chest wall.
Percutaneous therapy
In this approach, a catheter is inserted usually, through a vein in the upper leg, then advanced into the heart. For repair, NYP/Columbia is using the MitraClip, a small device that is delivered via catheter. Our experts are also testing a number of new devices that will allow a nonsurgical approach for patients who need valve replacement. The patent for the technology used in the MitraClip was developed in Columbia's research laboratory. It is now considered a first-line treatment for patients who are not good candidate for surgery. According to Isaac George, MD, Surgical Director of the Heart Valve Center, "The procedure has flourished for two primary reasons: it is extremely low risk, and patients feel better after the procedure."
Hybrid therapy
Hybrid therapy combines minimally invasive surgical techniques and catheter-based technology. One such option that will soon be available at NYP/Columbia is the NeoChord operation, a minimally invasive repair performed through a small incision in the chest wall. A surgeon places Gore-Tex sutures on the portion of the mitral valve leaflet that is leaking. "This is an exciting technique that allows mitral valve repair without using cardiopulmonary bypass," says Dr. Borger.
3D Echocardiography
The transition from minimally invasive to percutaneous therapy would not have been possible without the advance of 3D echocardiography. This revolutionary tool allows surgeons to see subtle changes in the patient's anatomy and determine which forms of disease respond best to specific treatments. Rebecca T. Hahn, MD, Director of Interventional Echocardiography, the world's foremost expert in valve echocardiography, has pioneered many of the standards used today. Although other centers in the country are beginning to adopt 3D echocardiography, its use remains limited because of its technical complexity.
The multidisciplinary, collaborative program at NYP/Columbia has the knowledge, expertise, and technology to care for every form of valve disease using state-of-the-art transcatheter, surgical, and hybrid approaches.
For more information, please go to columbiasurgery.org
To schedule an appointment, call 212.342.0444.