Columbia's Lung Transplantation Program Announces 1,000th Transplant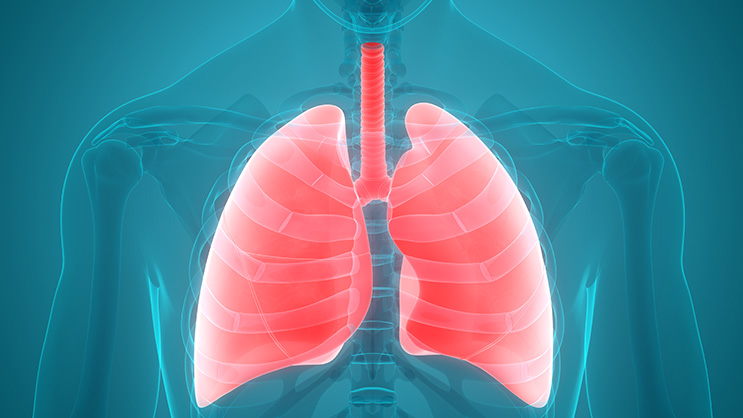 The Lung Transplantation Program at Columbia is marking a major milestone: 1,000 transplants since 2001, when medical director Selim Arcasoy, MD, PhD, and chief lung surgeon Joshua R. Sonett, MD transformed a small service into one of the country's top centers for lung transplant care. 
Currently, Columbia's team performs 80 to 90 lung transplants annually - which makes the program one of the highest-volume lung transplant centers in the United States. The number of transplants a team does is a valuable indicator for surgical outcome and is often associated with better recovery rates. "The extensive experience accumulated by the team, the continuous refinement of the post lung transplant care has resulted in outstanding long term results - in fact, some of the best in the country," noted Frank D'Ovidio, MD, PhD, surgical director of the Lung Transplantation Program at Columbia. 
Beyond volume, another important facet of Columbia's Lung Transplantation Program is its willingness to take on more complex cases, noted Dr. Arcasoy. "Despite working with a sicker population, we have been able to achieve excellent outcomes after lung transplant."
The doctors all credit the program's success to a collaborative approach and multidisciplinary focus- this means pulmonary transplant doctors, coordinators, and all other transplant specialists work hand-in-hand with the surgical team every step of the way, not just during the operation itself. After surgery, outcomes are at or above the national average, due in large part to this collaboration. "We have always promoted and practiced multidisciplinary care from day one, and we will continue to do so," said Dr. Arcasoy.
"This team has paid meticulous attention to detail in selection and execution, and have transformed a humble program into one of the largest and highest quality programs in the world," said Craig R. Smith, MD, surgeon-in-chief at Columbia University Medical Center. Dr. Smith helped develop Columbia's initial heart-lung transplant service in the late 1980s before passing it on to the current team.
 While the program celebrates their achievement, the team's leaders also look toward future innovations within lung transplant, including advancing research into national lung allocation (a grading system used by the United Network for Organ Sharing to assign relative priority for distributing donated lungs for transplantation), to minimize existing gaps in lung transplant care such as developing immune tolerance strategies, and further developing the surgical team's ability to repair damaged donor lungs to treat more patients in need. 
"Like any anniversary or milestone, it is a time to reflect and appreciate all the members of our team and the whole hospital, as well as rededicate ourselves to make the next anniversary even better with improved outcomes," said Dr. Sonett.
---