From the subway cars of the A train to the observation deck of the Empire State Building, New York City is full of life. The diversity of the city attracts people from across the globe, and with them come all of the pathology that the world has to offer. This exposure is essential to training the modern surgeon. Most appropriately, long days in the hospital will seem much more relevant in a city that never sleeps.
When you are not in the hospital, the city's many attractions are at your doorstep: golfing at Chelsea piers, running in Central Park, concerts at the Philharmonic, Opera at the Met, getting drinks with coresidents on rooftop bars―to name but a few!
No city in the world has the wealth and breadth of life and culture. No matter what your interest – art, music, literature, food, sports – you can find the best of it in New York City. No matter what time of day or night, you can do it here. New York City offers incomparable cultural attractions, public transportation, and entertainment – almost all of it available 24/7, 365 days per year.
So, what do you like to do?
Eat?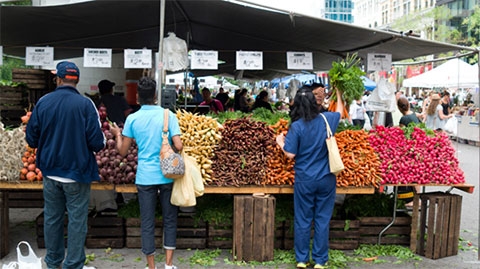 Everyone likes to eat. Whether you are vegan, vegetarian, or kosher, whether you love meat and potatoes, rice and beans, or chicken and broccoli, whether you eat good-old American, certified organic, or locavorian produce, whether you eat dinner at 7pm or 3am, breakfast at 9am or 9pm, whether you like fast food, slow food, cheap food, street food, gourmet food, Italian food, Indian food, Mediterranean food, French food, German food, Chinese food, Korean food, Japanese food, Turkish food, Ethiopian food, Russiann food...whatever, however, and whenever you eat, you can find it all here in New York City.
Sports?
If you think about the number of professional sports teams a large metropolitan city should have, New York City takes that number and doubles it. It's probably more than one city needs, but we have almost two of everything: Baseball – Mets and Yankees; Football – Giants and Jets; Basketball – Knicks and Nets; Soccer – Red Bulls and Magic; Hockey – Rangers, Islanders, and Devils. New York City is host to the world's largest and most exciting marathon, the final race of the Triple Crown, and the U.S. Open. It has miles of roads, trails, and parks for running and biking; sailing and kayaking on the Hudson River; and numerous adult leagues for a variety of team sports. If you like watching sports, playing sports, or just enjoy non-competitive physical activity, you can do it here in New York. Outside the city, there are opportunities just an hour or two north for outdoor activities in Harriman State Park or the Catskills.
Music?
Besides being the birthplace of many popular genres of music, New York City continues to have a thriving commercial and underground music scene. From the small clubs of the Village and Brooklyn to Lincoln Center Jazz, Carnegie Hall, and the Met Opera you will be able to find concerts that suit whatever your musical fancy.
Theater?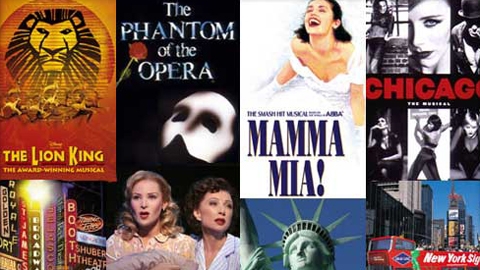 One word. Broadway.
More words:
Independent theater!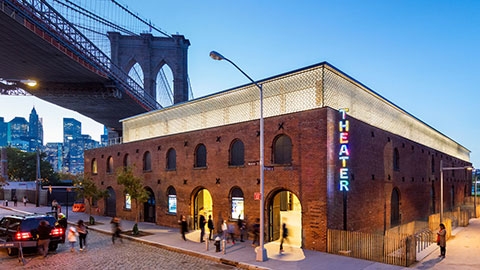 Art?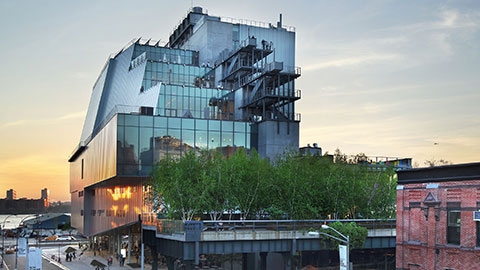 So much to choose from! MoMA, the Guggenheim and the Metropolitan Museum are the classics, but there is also MoMA PS1, the Frick, the New Museum, and untold others!
Trees and green grass?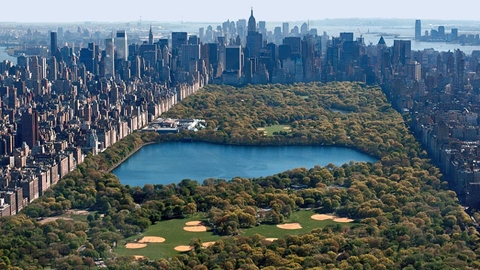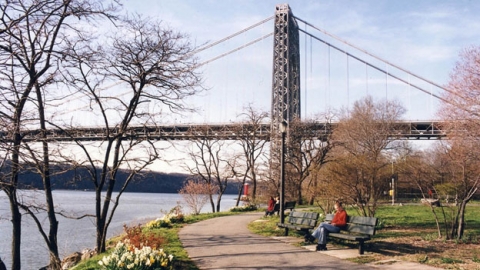 Much of New York is a concrete jungle with skyscrapers for trees. However, 14% of New York's land consists of parks. This includes the 860 acres of Central Park, Riverside Park (which extends along the Hudson River from Inwood Park at the top of Manhattan to Battery Park at the bottom of Manhattan), Fort Tryon Park at 192nd St. with breathtaking views of the undeveloped New Jersey shoreline across the Hudson River, and The High Line elevated park on Manhattan's West Side. Central Park is big enough that you can wander down some of its paths and get lost, no buildings in site, no sound from cabs or buses, just trees, grass, chirping birds, and the occasional New Yorker taking a break from the hustle and bustle.
Nightlife?
What's your scene? Dive bar, wine bar, frat bar, sports bar, Irish bar, jazz bar, karaoke bar, beer bar, cigar bar, bar bar, lounge, club, and some other unmentionable categories. They're here and open every night until 4am. Just enough time to finish a late Friday case, meet friends, and still have enough time to enjoy a night out on the town.
Bottom-line, if you like it, New York has it, and you will most likely be able to do it during whatever time you have off from work.
Now that we have mentioned all the great things about being a surgical resident in New York, let's address some common concerns about living in New York City...
New York City is expensive...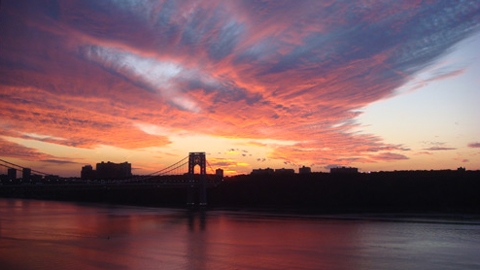 True. There is no getting around the fact that, in New York, you will spend a lot of money on rent and have less space than you are used to having. Rent for our residents vary between $1100 - $2500/month for apartments that range from a studio in the "hot" part of the city to an expansive 2-bedroom with great views in Northern Manhattan. The reality is that even on a resident's salary you can find a nice apartment in a nice neighborhood and still have enough money to go out and enjoy what the city has to offer.
New York City safety...
New York City is an extremely safe place to live. The murder rate in New York is at an all-time low, all while crime rates in most of the U.S. have stopped decreasing for a decade. New York is so safe that we have to send our residents to Newark, NJ to get sufficient trauma experience. In fact, based on 2009 FBI statistics, New York City has a lower rate of violent crime than Portland, Oregon.