Transplant Surgery Fellowship applications for a start date in August 2024, will be accepted January 13, 2023 – February 10, 2023. Interviews are by invitation only.
We participate in the SF match and all spots are available through the match.
Abdominal Transplant Surgery Match
Applicant registration begins - Jan 13, 2023
CAS target/deadline date - Feb 10, 2023
Rank list submission deadline - June 9, 2023
Results released to programs - June 16, 2023
Results released to applicants - June 16, 2023
Results released to medical schools - June 16, 2023
Post-match vacancies posted on - June 17, 2023
Training position starts - July/Aug 2024
There will be two ASTS certified fellowship position through the SF match. All applicants for the ASTS/NRMP slot must register with the National Resident Matching Program. Candidates should be eligible for New York State license. Foreign medical graduates will only be considered if they are ECFMG certified. The program has sufficient volume to meet ASTS requirements for two fellows each year.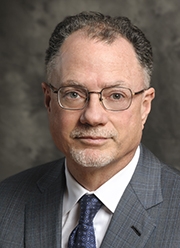 Jean C. Emond, MD
Fellowship Director
NewYork-Presbyterian/Columbia University Medical Center
PH 14 Center Room 103
622 West 168th Street
New York, NY 10032
Phone: (212) 305-1877
Fax: (212) 305-9139
For any questions regarding the fellowship application process please reach out to our Fellowship Coordinator listed below.
Nicholas Suarez
Fellowship Coordinator, Abdominal Organ Transplantation
Phone: (212) 305-7369
Email: ns3605@cumc.columbia.edu