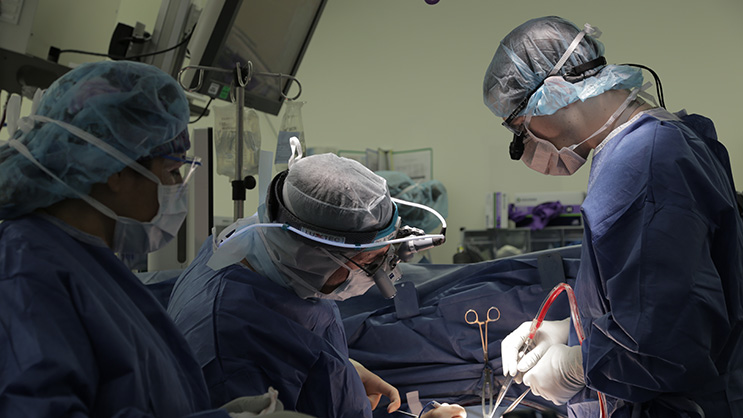 Each year, the US News & World Report releases the nation's leading guide for the public about the best hospitals in the nation and region. In 2019, NewYork-Presbyterian/Columbia University Irving Medical Center was named the #1 hospital in New York and #5 in the US for care. NYP and Columbia have been recognized as a top 10 national hospital for more than 10 years.
What is the US News & World Report?
The US News & World Report culls together hospital performance data from 16 areas of complex specialty care and then rates hospitals in nine defining procedures and conditions such as heart bypass, hip and knee replacement, heart failure and lung cancer surgery. Hospitals received points towards their overall rankings if they were nationally ranked in any of the 16 specialties – the more specialties and the higher their rank, the more points they got – and also if they were rated "high performing" in the nine procedures and conditions.
Surgery at Columbia
US News & World Nationally-ranked specialties at Columbia include:
High-performing surgical and medical interventions from the surgeons at Columbia include:
According to the US News & World Report, procedure and conditions ratings are based on a data analysis including patient outcomes, the volume of high-risk patients, patient experience, nurse staffing, public transparency, and advanced clinical technologies. On a national scale, only 50 hospitals are considered for ratings, and of them, only 10% are considered high-performing.
More on Surgical Rankings & Columbia
---
Don't miss an update on news and content from Healthpoints, the blog from the Department of Surgery at Columbia.