The Pediatric Heart Valve Center is dedicated to improving the quality of care for children and adults with congenital heart valve malformations. We've brought together a team of experts from across Columbia's medical center to offer innovative surgical and percutaneous techniques for heart valve repair and heart valve replacement. Our integrated research program helps ensure that we can always bring you the best and safest treatment options available.
Are you a pediatric valve care professional? Don't miss the 2nd Columbia Pediatric Heart Valve Symposium.
Contact Us
Children Hospital of New York
Pediatric Heart Valve Center
3959 Broadway, CHN-274
New York, NY 10032
Phone: 212.305.5975
Fax: 212.305.4408
For second opinions or to contact one of our physicians directly please email us at dk2757@cumc.columbia.edu
Please call or email us anytime. We will respond to emails within one business day.
Educational Programs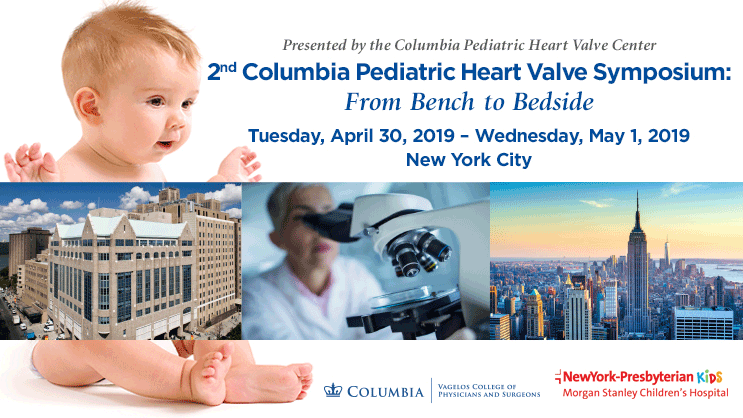 Our Locations
Children Hospital of New York
Congenital Heart Valve Center
3959 Broadway, CHN-274
New York, NY 10032
Phone: 212.305.5975
Fax: 212.305.4408