Services | Research | Our Team | Valve Disease | Resources
The Pediatric Heart Valve Center is dedicated to improving the quality of care for children and adults with congenital heart valve malformations. We've brought together a team of experts from across Columbia's medical center to offer innovative surgical and percutaneous techniques for heart valve repair and heart valve replacement. Our integrated research program helps ensure that we can always bring you the best and safest treatment options available.
To make an appointment with our center, call us at (212) 305-5975. For second opinions or to contact one of our physicians directly please email us at dk2757@cumc.columbia.edu.
Our Heart Valve Services
Every patient of the Pediatric Heart Valve Center is cared for by a dedicated team of experts in pediatrics, cardiology, and cardiac surgery.  Our leadership team reviews every case weekly, and our Heart Valve Clinic provides close follow-up to ensure the best outcomes and to detect any potential complications early.
Surgical Care & Expertise
The Pediatric Heart Valve Center is one of the largest and most preeminent pediatric cardiology and cardiac surgery centers focusing on heart valve congenital malformations in the nation. We provide patients with congenital heart defects treatment options that would have never been thought possible just a short time ago, with outcomes that are among the best in the nation. Our center has one of the lowest mortality rates nationwide, despite treating some of the most complex cases – our surgeons routinely treat patients referred from other institutions.
Our surgeons have helped shape the future of heart valve surgery by spearheading cutting-edge research, advancing new innovative surgical techniques and providing outstanding training to young surgeons in congenital heart valve surgery. Performing over 700 open-heart procedures a year, our pediatric cardiac surgeons stand among the best in the US and in the world.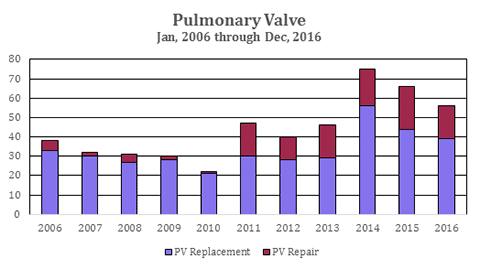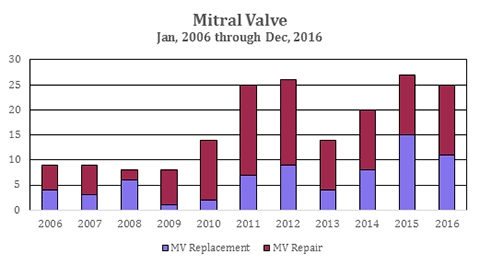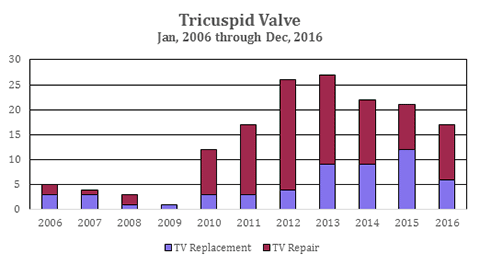 The Pediatric Heart Valve Center is one of just a few centers in the U.S. is to offer hybrid cardiac surgery for infants and children. Hybrid heart surgery combines conventional surgical methods with minimally invasive, catheter-based interventional approaches to permit much smaller incisions, avoid cardiopulmonary bypass, and promote a faster recovery. Our center evaluates all patients for less invasive treatment options, which may also allow the surgeon to treat a condition with a single operation rather than a series of procedures.
We collect data on all the procedures we perform to help us define which preoperative variables and intraoperative techniques are important for long-term successful valve surgery.
Interventional Cardiology Care & Expertise
Interventional Cardiology is a unique specialty that involves non-surgical treatment of cardiovascular disorders. The Interventional Cardiology Team within the Pediatric Heart Valve Center is one of the few teams in the US with a dedicated congenital cardiac catheterization laboratory and fully trained interventional pediatric cardiologists with vast experience in balloon valvuloplasty of the aortic, mitral and pulmonary valves.  
More than 1200 complex procedures are performed annually in patients with congenital heart disease, from premature neonates to adults. Many of the pediatric interventional procedures that have become standard of care worldwide have been developed by our interventional cardiologists.  Our interventionalists have helped pioneer the investigation of multiple new catheter-placed devices and have participated in nearly every major multicenter FDA trial for pediatric cardiac catheter-based devices over the past 15 years, including the Melody® and Edwards-Sapien trials for transcatheter heart valve implantation in the pulmonic valve position. 
More than 150 transcatheter pulmonary valves have been implanted at the Pediatric Heart Valve Center, which places us among the institutions with the largest experience in the US. Transcatheter valves have also been implanted in the tricuspid valve position in patients with dysfunctional prosthetic tricuspid valves. Our center is one of ten centers around the country selected to participate in the prospective, multi-center, pivotal study for evaluation of the Alterra Adaptive Prestent device from Edwards Lifesciences, which will allow transcatheter pulmonary valve implantation in patients with large right ventricular outflow tracts. In addition, the Pediatric Heart Valve Center works in close collaboration with dedicated pulmonary hypertension, electrophysiology and adult congenital services providing outstanding care for all aspects of congenital heart disease.
Non-Invasive Imaging Care & Expertise
Our non-invasive cardiac imaging team plays a critical role in the peri-operative assessment of congenital heart valve disease.  At Columbia University Medical Center, we have an extremely high-volume, non-invasive imaging lab that includes fetal, transthoracic, and transesophageal echocardiography, as well as cardiac MRI and CT.  Last year, we performed nearly 12,000 transthoracic echocardiograms and 1,000 transesophageal echocardiograms.  We aim to bring the latest echocardiographic advances and technology, including 3D imaging and 3D printing, to patient care. 
Can our services help you or your child? Call us at (212) 305-5975 to make an appointment today.
---
Stories & Perspectives
How Our Pediatric Heart Surgeons Decide Between Aortic Valve Repair Techniques in Complex Cases
---
Research Activity at the Pediatric Valve Center
The Pediatric Heart Valve Center develops innovative and creative solutions for all children and adults with heart valve congenital malformations. Our Surgery Department has a rich history of developing new surgical treatments that set the standard in pediatric cardiac surgery, and we seek to continue this proud tradition. Our research efforts are strengthened through our academic affiliations with both Columbia University and Cornell University, as well as our position within New York City, which is currently developing as the largest and most active city in the US and in the world for Biotech companies and biotech start-ups. 
The Pediatric Heart Valve Research Lab aims to devise solutions in cardiovascular fundamental and translational research areas. It is focused on research areas related to heart valve biology, biomechanics and engineering. Our projects are at the intersection of biomedical engineering, mechanical engineering, polymer science, smart material development, mathematical sciences, clinical cardiology, cardiothoracic surgery, and developmental biology. Our ultimate goal is to help patients with heart disease by developing better diagnostic tools and more efficient therapeutic devices.
Translational Research Projects
The Pediatric Heart Valve Research Lab is currently developing several new valve prosthesis options for children with valve disease. Unlike current options, these new valves can grow and expand with their developing bodies, eliminating the need for repeat operations as they grow older.  These new valves include:
Tissue-engineered heart valve: This invention is based on the concept of in situ regeneration and cell recolonization of a valved tube made of a bioresorbable polymer which has been designed and produced specifically for this device. The use of a fully resorbable material would lead, ultimately, to the complete reconstruction of a valved vessel by an autologous living and growing tissue. The development of a composite prosthesis. whose two components (the tube and the valve) made of polymers featuring specific mechanical properties and resorbability rates, would ensure an optimal time-controlled recolonization of the implant. The grafting with biomimetic peptidic sequences would harness endogenous repair mechanisms through the recruitment of host-associated cells. 
Growing mechanical heart valve: Growing mechanical heart valves devices are being developed based on the latest advances in polymer science, mechanical engineering and manufacturing. The Pediatric Heart Valve Research Lab has ongoing collaborations with polymer engineers, biomedical engineers, and mechanical engineers inside and outside Columbia University.
New polymeric materials for cusp extension or replacement: Current patch materials used for heart valve repair or reconstruction are somewhat pro-thrombotic, do little to promote heart valve regeneration or strengthen damaged tissue, and can cause maladaptive remodeling due to the mechanical and compliance mismatch. More importantly, Dacron and Gore-tex patches and grafts are incapable of growing with the child, often necessitating either a delay in surgery until the child reaches adulthood or multiple surgeries over the course of childhood. There is thus growing interest in the development of new smart materials for cusp extension or replacement.
Clinical Research Projects
The Pediatric Heart Valve database collects all the data already described in the Society of Thoracic Surgeons (STS) database but adds specific preoperative anatomical and imaging features as well as intraoperative technical details, and long term follow-up of the repaired or replaced valve and patient condition. Collecting this data helps us define the variables and techniques that are important for long-term successful valve surgery. Current studies include:
Pediatric Valve Database: The purpose of this study is to develop and maintain a database comprised of clinical and surgical information about CUMC patients. who have had heart valve surgeries or catheter interventions. Collecting this data helps us define the variables and techniques that are important for long-term successful valve surgery.
Xplore 2: This study investigates the early feasability and safety of the Xeltis Bioabsorbable Pulmonary Valved Conduit
Congenital Multicenter Trial of Pulmonic Valve Dysfunction: This study investigates the early feasability and safety of the SAPIEN 3 Interventional THV.
AoValve Repair Review: This study compares Cor Matrix with either autologous or bovine gluteraldehyde treated pericardium for aortic valve leaflet repairs by reviewing hospital course and following up on standard of care clinical outcomes prospectively. This is a muti center retrospective study that includes prospective review of clinical follow up.
Melody Valve in Mitral and Tricuspid Position: This Multi-Center Trial looks at clinical outcomes of Melody Valves surgically implanted in mitral or tricuspid positions
St. Jude's Pediatric Valve (HALO): The purpose of the study is to provide evidence of safety and effectiveness to support a supplement to the St. Jude Medical Masters Series PMA (P810002) for approval of the 15mm MHV. The rationale for this study is to offer a replacement mitral valve for patients with anatomy that is too small for the currently commercially available valves ranging in size from 16mm to 37mm.
Other pending studies will look at :
Clinical outcomes and prognostic factors of Complex mitral valve repair
Outcomes of the Cone Reconstruction technique in Ebstein disease
Outcomes of atrio ventricular Valve Repair in patients with single ventricle
---
Our Pediatric Heart Valve Team
To make an appointment with our team, call us at (212) 305-5975. For second opinions or to contact one of our physicians directly please email us at dk2757@cumc.columbia.edu.
Pediatric Heart Surgeons

David Kalfa, MD, PhD
Director, Pediatric Heart Valve Center
 

Emile Bacha, MD
Director, Congenital Heart Center
 
Pediatric Cardiologists

Julie Vincent, MD
Chief, Pediatric Cardiology
 

Alejandro Torres, MD
Director, Pediatric Cardiac Catheterization Laboratory
---
About Pediatric Valve Disease: Understanding the most common malformations
Aortic Valve
The most common aortic valve lesion in childhood is aortic stenosis. Left ventricular outflow tract (LVOT) obstructive lesions account for approximately 6 percent of cases of congenital heart disease in children. Obstruction can occur at the valve (valvar), below the valve (subvalvar), or above it (supravalvar). 
The most common form of LVOT obstruction in children is valvar aortic stenosis (AS), accounting for as many as 71 to 86 percent of patients. In most cases of valvar AS, systemic blood pressure and cardiac output remain normal because of a compensatory elevation in left ventricular (LV) systolic pressure and total cardiac work. More severe disease in childhood, however, is not uncommon, and approximately 10 percent of patients develop heart failure during the first year after birth. Of these, approximately two-thirds become symptomatic by two months of age, and most will have symptims before six months. Infants with critical AS, the most severe form, present with signs of severe heart failure or cardiogenic shock in the neonatal period or shortly thereafter, following closure of the ductus arteriosus. 
Definitive therapy consists of reducing the degree of valvar stenosis. The initial treatment can be balloon valvuloplasty or surgery. However, patients who develop severe aortic regurgitation (AR) following balloon dilation will require surgical treatment. Valve intervention in the neonatal period commonly requires further intervention as the patient ages and grows; eventually some valves will need to be replaced.
Pulmonary Valve
Pulmonary valve stenosis (PS) is a common congenital heart defect, occurring in 6 to 8 out of every 10,000 live births and is characterized by obstruction in blood flow from the right ventricle (RV) to the pulmonary arteries. PS can occur in isolation or be associated with other types of cardiac defects. Valvar stenosis is the most common type of PS, and is typically characterized by fused or absent commissures with thickened leaflets of the pulmonary valve. Severe PS is associated with RV hypertrophy and infundibular muscle hypertrophy, which can cause further dynamic obstruction below the pulmonary valve during RV contraction. 
Critical PS is the most severe case of valvar PS, resulting in an inadequate pulmonary blood flow. As a result, survival for affected infants is dependent upon maintaining a patent ductus arteriosus for pulmonary blood flow. Dysplastic pulmonary valves are another form of valvar PS and are less common. These valves are often irregular, with prominent leaflet thickening leading to a small (hypoplastic) valve annulus and reduced mobility. This anatomic variant is associated with Noonan syndrome. 
Pulmonary valve regurgitation is often secondary to the malformation tetralogy of Fallot. Repair of this condition in infancy typically leaves the pulmonary valve incompetent and years later this incompetence causes dilation and damage to the right ventricle. 
Tricuspid Valve
Ebstein anomaly is a congenital malformation that is characterized primarily by abnormalities of the tricuspid valve and right ventricle. The clinical presentation of Ebstein anomaly varies widely, ranging from the critically ill neonate to the asymptomatic adult, depending upon the degree of anatomic abnormality. The estimated risk of Ebstein anomaly in the general population is 1 in 20,000 live births, with no predilection for either gender. 
Clinically the anomaly may be fatal in utero or shortly after birth if severe cardiomegaly and heart failure are present. Children and adults with marked tricuspid leaflet displacement may have severe regurgitation, right-sided heart failure, elevated right atrial pressures, and significant cyanosis due to right-to-left interatrial shunting with or without functional/anatomic pulmonary valve atresia. In contrast, patients with mild apical displacement and mild dysfunction of the tricuspid valve (mild tricuspid regurgitation) may remain asymptomatic through adulthood or present in adulthood with arrhythmia or paradoxical embolic event. 
Contemporary repair techniques focus on a cone-type of reconstruction. This includes mobilization of all available valve leaflets and joining them to result in 360 degrees of leaflet tissue that is re-anchored at the level of the true annulus. The atrialized right ventricle is vertically plicated. Several other repair techniques, involving annuloplasty and/or ventricular plication, have also been described and used. If tricuspid repair is not possible and the patient has reached adult size, tricuspid valve replacement may be necessary. A biologic prosthesis is usually chosen because of the high incidence of thrombosis with a mechanical prosthesis placed in the right heart, particularly when the right ventricular function is poor.
Mitral Valve
Mitral stenosis (MS) is a condition characterized by obstruction of blood flow across the mitral valve from the left atrium to the left ventricle. The mechanical obstruction leads to increases in pressure within the left atrium, pulmonary vasculature, and right side of the heart. Most cases of MS are caused by rheumatic heart disease and congenital malformations (including parachute mitral valve). If untreated, MS often progresses to significant symptoms (eg, difficulty breathing and fatigue) and serious complications (eg, pulmonary edema, systemic arterial embolism, pulmonary hypertension, and death). Medical therapy can relieve symptoms but surgical or percutaneous intervention is required to relieve the obstruction to flow. 
Mitral regurgitation (MR) is a relatively common valvular disorder that can progress to ventricular decompensation and the need for mitral valve surgery. Congenital causes of MR include cleft mitral valve, which may be isolated or associated with other anomalies. MR is a common complication following atrioventricular canal defect repair, particularly in patients with preoperative MR. The only effective treatment is surgical valve repair or valve replacement.
---
Pediatric Heart Valve Resources & More
Contact Information
Call us at (212) 305-5975.
For second opinions or to contact one of our physicians directly please email us at dk2757@cumc.columbia.edu
Documents and records can be faxed to us at (212) 305-4408
Morgan Stanley Children's Hospital of NewYork-Presbyterian
3959 Broadway (165th Street and Broadway), CHN-274
New York, NY 10032
Get Maps & Directions »
Planning & Preparing
Stories & Perspectives
More Resources
---
To get started with our pediatric heart valve center, call us at (212) 305-5975. For second opinions or to contact one of our physicians directly please email us at dk2757@cumc.columbia.edu.