Surgeons
Director, Center for Advanced Surgery at NewYork-Presbyterian Westchester
Assistant Clinical Professor of Surgery, Columbia University College of Physicians and Surgeons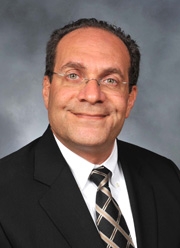 Dr. Silva specializes in minimally invasive bariatric and general surgery. He is known as one of the early adopters of the gastric sleeve technique and is among the most experienced surgeons in the New York area in Laparoscopic Sleeve Gastrectomy. He received advanced training in laparoscopic surgery at Baptist Hospital in Miami, FL. He completed his medical training at Albert Einstein College of Medicine / Montefiore Medical Center, Mount Sinai School of Medicine and University of Medicine and Dentistry of New Jersey / Robert Wood Johnson.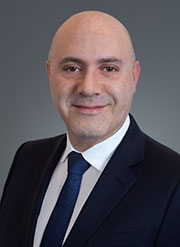 Makram Gedeon, MD, is a double board-certified bariatric and colorectal surgeon specialized in minimally-invasive approaches to colorectal and bariatric surgery. Dr. Gedeon is part of both the Colorectal Surgery team at several locations throughout New York and New Jersey and the Center for Advanced Surgery at NewYork-Presbyterian Westchester and Hudson Valley.
Dr. Gedeon received his medical degree from the American University of Beirut in 2002 before completing an internship in surgery at the Mayo Clinic and a general surgery residency at the University of Texas Southwestern. He has undergone two fellowships - one in minimally-invasive surgery at the University of Texas Southwestern and another in colon and rectal surgery at NewYork-Presbyterian. Following his residency training, Dr. Gedeon spent ten years in a busy community hospital practice in Bristol, Connecticut, where he helped start and grow the practice's weight loss surgery program and served as its medical director until the end of 2018.
Clinically, Dr. Gedeon is interested in the application of minimally-invasive and robotic surgery to treat colorectal diseases and obesity, specializing in bariatric surgery and revisions. His research focuses include surgical technology and clinical outcomes. He is fluent in English, Arabic and French.
Arpan Goel, MD – Bariatric and General Surgery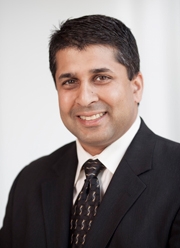 Dr. Goel completed his medical degree and internship in India, followed by residencies in West Virginia and Albert Einstein College of Medicine, Montefiore Medical Center. He completed his first fellowship at the Department of Plastic Surgery/Burn at Jacobi Medical Center, Bronx, and a second fellowship at Beth Israel Deaconess Medical Center, Boston, in minimally invasive and bariatric surgery.
His appointments prior to arriving at Columbia include Attending Surgeon at WestMed Medical Group and at Harlem Hospital Center. Dr. Goel received the 2014 Attending Teaching Award at Harlem Hospital Center, and was named Outstanding Resident Teacher three years in a row at Montefiore Medical Center (2005 – 2007). Dr. Goel has a special interest in abdominal wall hernia repair and bowel wall reconstruction.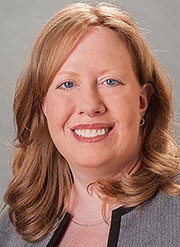 Jayne A. Lieb, MD, FACS, FASMBS, is an assistant professor of surgery at Columbia University Medical Center and a General and Bariatric Surgeon practicing within New York-Presbyterian Medical Group Hudson Valley.
Dr. Lieb is board certified in General Surgery and Surgical Critical Care and is a fellow of the American College of Surgeons and the American Society Metabolic and Bariatric Surgery. She specializes in surgery for obesity and other related diseases and performs a variety of laparoscopic, robotic and minimally invasive surgical procedures.
Before joining NewYork-Presbyterian Medical Group Hudson Valley, Dr. Lieb worked as the Associate Director of Bariatric Surgery Department at Jacobi Medical Center and was instrumental in building the bariatric program there. Prior to completing a fellowship in Bariatric and Minimally Invasive Surgery at the Cleveland Clinic in Florida, Dr. Lieb completed a fellowship in Trauma and Surgical Critical Care at Lincoln Hospital in the Bronx. She completed her surgical training and served as Chief Resident of General Surgery at Montefiore North Division in the Bronx.
Dr. Lieb grew up in New York City and now lives in Westchester County with her family. She is affiliated with New York-Presbyterian Hudson Valley Hospital in Cortlandt Manor, NewYork-Presbyterian Westchester and New York Presbyterian Columbia University Irving Medical Center.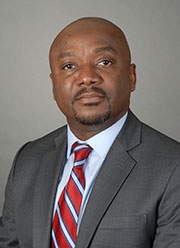 Ayodeji O. Nubi, MD, is a board-certified surgeon specializing in open, laparoscopic and robotic-assisted general surgery. He completed his surgical residency training at Westchester Medical Center, Valhalla and Advanced Trauma and Surgical Critical Care Fellowship at the University of Pittsburgh Medical Center. Prior to arrival in the United States, Dr. Nubi completed a surgical residency in the United Kingdom. 
Dr. Nubi has specific advanced training in acute care/ emergency general surgery, trauma, and critical care in the surgical setting. He has been in established hospital-based and elective practice in Pennsylvania and New York prior to his arrival to Columbia University. He is a published author, most recently having contributed to the textbook Pathophysiology and Management of Thoracic Injury. 
As part of the Center for Advanced Surgery, Dr. Nubi sees patients at the NewYork-Presbyterian Westchester. He is known for his compassionate and patient-centered approach to care, citing "when patients return home feeling better than when they arrived in the hospital as the best part of being a surgeon". 
Dr. Nubi grew up in Nigeria, where he completed his undergraduate degree in medicine and surgery at Olabisi Onabanjo University. In his spare time, Dr. Nubi participates in tennis, soccer, and snooker- all sports he still actively enjoys.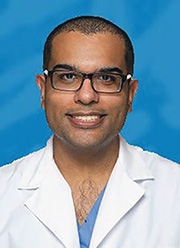 Kurun Oberoi, MD, is a General Surgeon with interests in both Emergency General Surgery and Minimally Invasive Surgery.
He received his medical degree from The Johns Hopkins University School of Medicine. He subsequently completed his residency training in General Surgery at Rutgers New Jersey Medical School. During this time, he also spent 2 years as a Surgical Education and Simulation Fellow, focusing on both research initiatives and curriculum development.
Nurse Practitioners
Danielle Robbins, RN, MS, FNP-BC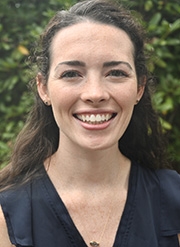 Danielle Robbins, RN, MS, FNP-BC is a board-certified Family Nurse Practitioner and Clinical Coordinator specializing in bariatric surgery. Danielle previously worked at New York-Presbyterian-Weill Cornell as an Operating Room Nurse. She received her Bachelor of Nursing degree at Binghamton University and completed her Master of Science degree as a Family Nurse Practitioner at Pace University. Danielle is committed to promoting the medical needs, comfort, and emotional well-being of patients while delivering comprehensive, quality care.
Registered Dietitian
Lucrezia Scarampi, MS, RD, CDN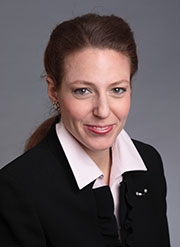 Lucrezia Scarampi is the Bariatric Dietitian at the Center for Advanced Surgery. She received her Master's degree in Human Nutrition from the University of Bridgeport and completed her dietetic internship through Stony Brook University. She is fluent in both Spanish & Italian, which helps her effectively serve our culturally diverse patient population. Lucrezia combines her passion for food and nutrition with her commitment and dedication to helping her patients lose weight and live healthier, more fulfilled lives.