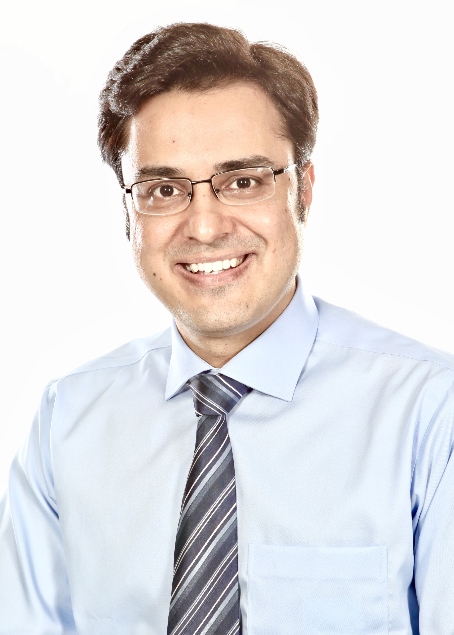 Expertise:
Anorectal Disorder
Colon Cancer
Colon Surgery
Colon and Rectal Disease
Colon and Rectal Surgery
Colorectal Surgery
Constipation
Diverticular Disease/Diverticulosis
Fecal Incontinence
Hemorrhiod Surgery
Inflammatory Bowel Disease (IBD)
Pelvic Floor Disorders
Rectal Cancer
Rectal Prolapse
Surgery
About:
Dr. Adil Khan is a minimally invasive surgeon with extensive training in the treatment of the broad range of colorectal diseases. He received his medical degree from Aga Khan University in Karachi, Pakistan. He then completed general surgery training from Lahey clinic in Massachusetts. After residency, he completed a minimally Invasive Gastrointestinal Surgery Fellowship from University hospitals Cleveland. After practicing for a few years, he followed his passion for colorectal surgery and completed colorectal fellowships from Mayo clinic Arizona and Cook County/UIC program in Chicago.
Dr. Khan is trained to treat broad spectrum of colorectal diseases. His special interest is in the treatment of Diverticular disease, colorectal cancer and pelvic floor disorders. His research has been published in major journals including Annals of surgery and American Journal of surgery. His work has also been presented at national meetings. His interest includes teaching and he won multiple teachings awards during his residency.
Honors:
Tufts medical student teaching award for senior residents 2016
Tufts medical student teaching award for senior residents 2015
Tufts medical student teaching award for junior residents 2014
Aga Khan University Merit scholarship 2006
Aga Khan University Merit scholarship 2007
Aga Khan University Merit scholarship 2008
Publications:
Adil Khan, Xiang Gao, Paolo Goffredo, Amanda Kahl, Mary Charlton, Imran Hassan. Presentation, treatment, and prognosis of colorectal adenosquamous carcinoma: A contemporary analysis of the surveillance, epidemiology, and end results database. Am J Surg 2022 May;223(5). PMID: 34530984.
Paolo Goffredo, Adil Khan, Sarah L. Mott, Christine Jensen, Robert Madoff, Wolfgang Gaertner, Nancy You, Imran Hassan. Total Neoadjuvant Therapy versus Standard Neoadjuvant Chemoradiation in Patients with Locally Advanced Rectal. Cancer: A Comparison of Short- and Long-term Oncologic Outcomes. Ann Surg 2021 Aug 4. PMID: 34353995
Alexander T Hawkins, Paul E Wise, Tiffany Chan, Janet T Lee, Tamara Glyn, Verity Wood, Timothy Eglinton, Frank Frizelle, Adil Khan, Jason Hall, M I Mohammed Ilyas, Maria Michailidou, Valentine N Nfonsam, Michelle L Cowan , Jennifer Williams, Scott R Steele, Karim Alavi, C Tyler Ellis, Danielle Collins, Des C Winter , Karen Zaghiyan, Gaetano Gallo, Michele Carvello, Antonino Spinelli, Amy L Lightner. Uncomplicated diverticulitis- An update from the Age-old paradigm. Curr Probl Surg 2020 Oct;57(10). PMID: 33077029.
Rami R Mustafa, Leena khaitan, Michal R Janik , Adel AlHaj Saleh, Mohammed Alshehri, Syed Mohammad Kalantar Motamedi, Adil Khan, Heba elghalban, Tomaz Rogula, Mujjahid Abbas. Can pre-operative Endoscopy Identify Patients at risk for Gastroesophageal Reflux disease after Sleeve Gastrectomy. J Clin gastroenterol Treat 2018 Jun 4:060.
Adel AlHaj Saleh, Michal R Janik, Rami R Mustafa, Mohammed Alshehri, Adil Khan, Syed Mohammad Kalantar Motamedi, Shiraz Rahim, Indravadan Patel, Mujjahid Abbas, Leena Khaitan. Does Sleeve Shape Make a Difference in Outcomes? Obes Surg. 2018 Jun;28(6). PMID: 29313277
Khan AH, Leena Khaitan. Truncal, selective and highly selective vagotomy: Surgical techniques and outcome (SAGES manual of Foregut Surgery)
Khan AH, Leena Khaitan. Management of acute bleeding after bariatric surgery (Springer- Endoscopy in obesity)
Itrat A, Khan A, Javaid S, Kamal M, Khan H, Javed S, Kalia S, Khan AH, Sethi MI, Jehan I. Knowledge, awareness and practices regarding dengue fever among the adult population of dengue hit cosmopolitan. PLoS ONE. 2008 Jul 9;3(7). PMID: 18612437
Ghayur MN, Khan AH, Gilani AH. Ginger facilitates cholinergic activity possibly due to blockade of muscarinic autoreceptors in rat stomach fundus. Pak J Pharm Sci. 2007 Jul; 20(3). PMID: 17545109.
Ozair MZ, Khan AH, Enam A. Brain tumor stem cells: Role in Neuro-oncogenesis and therapeutic implications. Pak J Neurological Sci Sep 2006; 1(2):92-101