About  |  Highlights  |  Team  |  Locations |   Appointments  |  Resources  |  Related
The Bariatric (Weight Loss) Surgery Program from our NewYork-Presbyterian Westchester team provides a variety of both surgical and nonsurgical services for patients suffering from metabolic, obesity and weight-related conditions.
As one of New York's top hospitals according to U.S. News & World Report, our team offers you the resources of one of the country's most advanced hospital networks in one convenient location.
We have been designated a Bariatric Center of Excellence by the American College of Surgeons due to our wide range of services and record of success.
We perform the full range of metabolic and weight loss surgeries. These include sleeve gastrectomy, gastric banding, gastric bypass, and single incision bariatric procedures.
We are committed to ensuring each patient loses weight and improves their well-being for life. To make an appointment with our Westchester Bariatric Surgery Program, call (914) 787-4000.
---
Who We Treat
Our program treats anyone in the Westchester and surrounding areas struggling with obesity and weight-related complications.
About Obesity
Obesity is a serious chronic disease that is becoming increasingly prevalent in the U.S. Defined as having a body mass index (BMI) of 30 or more, obesity can lead to life-threatening conditions such as type 2 diabetes, heart disease, arthritis, and some cancers. As many as 42 percent of adults in the U.S. suffer from obesity, while nearly 10 percent are severely obese (defined as having a BMI of 40 or above). 
While diet and exercise are a good start for anyone struggling with their weight, obesity is a complex condition that can be caused by a variety of factors. Behavioral causes such as physical activity, dietary patterns, and medication may play a role, as well as factors such as environment, education, and income level. A growing body of evidence also suggests that obesity may also be genetic. Regardless of its cause, treatment for obesity can help significantly improve a person's quality of life. These may include everything from counseling services to surgical intervention, depending on severity.
 
Services We Offer
With special expertise in minimally invasive approaches, our program offers the full range of metabolic and weight loss surgeries:
---
Highlights of Our Program
Comprehensive Care and Lifelong Support
Our team takes a comprehensive approach to weight loss through preoperative evaluation, nutritional management, psychological resources, and reconstructive body contouring services. We fully educate every patient about the lifestyle changes he or she will need to make in order to ensure their surgery is a success, and provide continued support to address any challenges that arise for lifelong care.
Weight Loss Support Group
Anyone dealing with weight issues is welcome to attend our Bariatric (Weight Loss) Surgery Support Group meetings. Attendees will discover what to expect after surgery; how to incorporate new and important diet restrictions; identify strategies for adjusting to a slimmer you; and learn from others who've been on the same journey. The Bariatric (Weight Loss) Surgery Support Group meetings are free and open to the public. They take place on the first Wednesday of each month.
A Focus on Sleep Apnea
Research has found that many obese patients are at risk for Obstructive Sleep Apnea (OSA). People with sleep apnea literally stop breathing repeatedly during their sleep, often for a minute or longer and as many as hundreds of times during a single night. Our team can offer solutions to this common but often overlooked component of weight management.
Body Contouring Surgery
Once patients have reached their stable weight, we offer them body contouring procedures in collaboration with our plastic surgery colleagues at the main Columbia University Irving Medical Center campus.
Multidisciplinary Team
Our program is led by world-class bariatric surgeons who collaborate with experts in breast, colorectal, endocrine, gastrointestinal, vascular, and general surgery. This multidisciplinary approach ensures patients receive the very best care – from the initial evaluation through diagnosis, treatment, and post-surgical follow-up care.
Columbia Virtual Visits
We offer telehealth appointments through virtual visits, so you can see your doctor from the comfort of your own home. You'll receive the same quality care you've come to expect from an in-person visit, without having to come into the office.
---
Our Team
Weight Loss Surgeons

Miguel Silva, MD, FACS

Makram Gedeon, MD

Arpan Goel, MD
Nurse Practitioners

Danielle Shannon, RN, MS, FNP-BC
Registered Dietician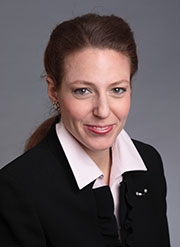 Lucrezia Scarampi, MS, RD, CDN
---
Our Locations
Bronxville
1 Pondfield Road
Bronxville, NY 10708
(914) 787-4000
9am to 5pm
Bronx
1554 Astor Avenue
Bronx, NY 10469
(718) 881-7800
9am to 5pm
---
Make an Appointment
The Westchester Bariatric Surgery Program is ready to help build a personalized weight loss program for you. We accept most major insurance plans and can verify your plan when you call to make your appointment.
For all appointments, please call (914) 787-4000.
Resources
Planning and Preparing
Stories and Perspectives
---
Related